« New Years' Resolutions Thread
|
Main
|
New Year's Morning Open Thread »
December 31, 2013
Overnight Open Thread (12-31-2013) - New Years Eve Edition
Well if you don't have anything better to do I guess you can hang out here. But if the cops come by, my story is gonna be that all you people are uninvited intruders who happened to bring along their own malt liquor kegs. And could probably use a good tasing.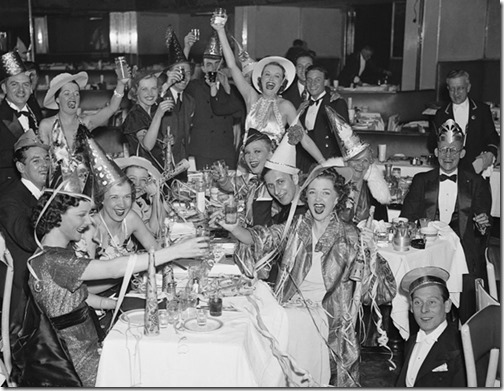 Some of these people I've never even heard of which of course means they probably suck. Let the brawling begin.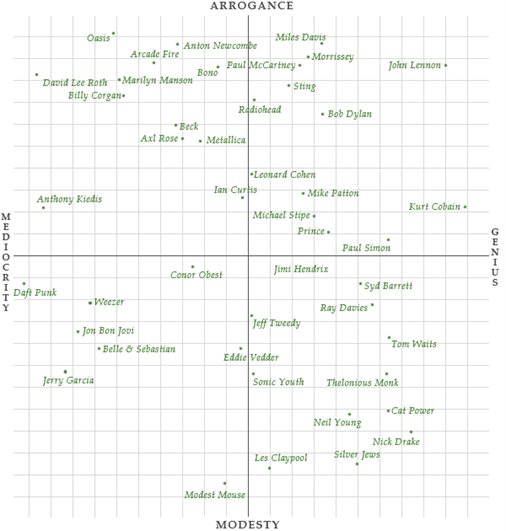 The IRS Doubles Down on Critics
If you criticize IRS officials, you may be subject to all 501(c)(4) electoral and campaign regulations. And the IRS gets to decide if you're in violation and administer punishments.
Those rules restrict even truthful, nonpartisan criticism of IRS and bureaucratic wrongdoing by classifying it as "candidate-related political activity."

For example, if an IRS official subjects citizens to incredibly burdensome demands for irrelevant information just to harass them for their political or religious beliefs, no 501(c)(4) group could later criticize that official's nomination to be IRS commissioner, without engaging in restricted activity. That's because the IRS's proposed regulation defines even unelected government officials, like agency heads and judges, as "candidates" if they have been nominated for a position requiring Senate confirmation. The IRS's proposed rules are an attack on the First Amendment that will make it easier for the government to get away with harassing political dissenters and whistleblowers in the future.
Bastards.
The good part of Vine is that the videos are only 6 seconds long so they get right to the point.
A Gadget to Confuse Government Phone Tracking
How do you keep the government from using your phone's GPS to track you? Answer: Have a local GPS spoofer.
The Yosemite Box emits a GPS signal that gives the GPS coordinates of Yosemite National Park, maybe at the top of Half Dome. You simply keep the device near your cell phone when you do not wish to be tracked. If all cellphone metadata had the same address it would make the collection effort worthless. It would be low power so as to get under FCC regulations. Yosemite of course is just a random choice but a nice place for people to think you are visiting and besides you can say that you climbed Half Dome.
Note that this won't prevent tracking via which cell node your phone connects to.
Did I say "damn thing" about those wonderful solar panels?  Yes, I did.  I hate them.  It turns out that the only way to realize a saving on them that's significant enough to offset their cost over a period of ten years is to use electricity only during "non-peak" hours, which are the hours when the sun doesn't shine.  That means that, on weekdays during the seven spring and summer months of the year, I can't run the dishwasher, turn on the washing machine, use the dryer, or engage in any other significant electricity usage unless I want my energy bill to go through the roof.
The engineer in me likes the idea of solar panels but even with subsidies they only make financial sense if you sell excess electricity back to the electric company and adjust your lifestyle around non-peak hours. Still it's probably worth having a few portable solar panels  (say 150W worth) so you can recharge battery packs, phones, etc. in the event of a disaster.
5 Authority Figures No One Realized Were Con Artists
Including the infamous human rights lawyer, Giovanni di Stefano, who wasn't.
He is perhaps the craziest lawyer to ever grace the inside of a courtroom, having gained notoriety for his willingness to take on impossible "crimes against humanity" cases that no other lawyer would touch. His clientele has earned him the nickname "The Devil's Advocate," and a whole bunch of friends in high (or, as it happens, low) places. In the 1990s, he used to own a soccer club with his close friend, the brutal Serbian warlord Arkan. He attempted to appeal for the serial killer Harold Shipman, and -- according to him -- even Saddam was on buddy terms with him.

So, yeah, he's the kind of guy who might be willing to fund his friends' genocide projects if they asked him nicely, but there's no denying he's also the type of lawyer that likes a challenge -- you have to be at the top of your game if you're going to defend the worst of the worst. Except, of course, for the teeny tiny fact that he's not a lawyer at all. Di Stefano never had any legal credentials whatsoever. He's just a random dude who read a few legal texts and started presenting himself as a professional.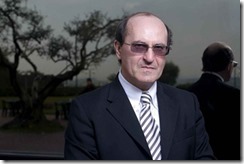 How to Make Some Damn Mac 'n Cheese
And like all tasty dishes it's built on a foundation of bacon. And gets better from there.
The Unusual Origin Of Iconic Dungeons And Dragons Monsters
If you ever wondered where Gary Gygax came up with all the monsters in the original D&D Monster Manual, well here is part of the answer.
It turns out some of the most iconic monsters, like the Rust Monster and the Owlbear just to name a few, were based on a toy line made in Hong Kong and sold in discount stores back in the 1970s. Gary Gygax, the creator of D&D, picked up a bag of these funky little rubber monster figures and the rest is rpg history.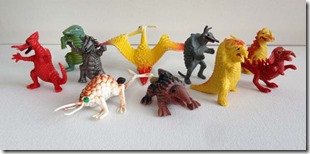 The World's Most Expensive Handbag
Such a deal at just $125,000.
A one-of-a-kind Hermes handbag, made of matte crocodile and Togo leather and featuring built-in feet, has sold for well over double its estimate at an exclusive auction in Texas to become the world's most valuable bag.

The 'Geranium Porosus' bag is believed to have been made in 2010 as part of a Petit H Exhibition, a Hermes project in London at the time that gathered numerous rare materials and fabrics and had the world's best craftsmen create something with them.

The unique tote, which measures 32cm, would have originally retailed for about $60,000 and was expected to fetch about $50,000 at the Holiday Luxury Signature Auction in Dallas over the weekend.

However, an unknown buyer put down $125,000, and shot it straight to the history books.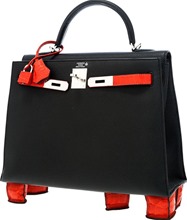 Stars of the 80s - What They Look Like Now

The AoSHQ group. Yeah.
Teh Tweet!
Tonight's post brought to you by Times Square, 1964: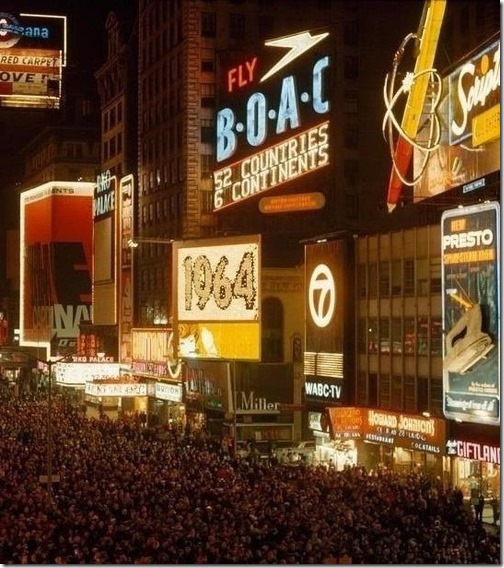 Here's to new year!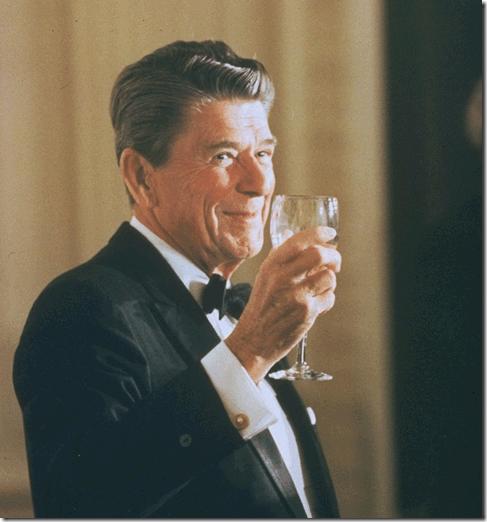 Notice: Posted by permission of AceCorp LLC. Please e-mail overnight open thread tips to maetenloch at gmail. Otherwise send tips to Ace. There was no official AoSHQ New Year's party and those homeless guys were totes dead when I found them. Hold on - my lawyer can explain everything.

posted by Maetenloch at
09:04 PM
|
Access Comments