« On CNN Now: Interview With Zimmerman Juror
|
Main
|
Top Headline Comments 7-16-13 »
July 15, 2013
Overnight Open Thread (7-15-2013)
Moe Lane: A Word About Election Cycles
So let me use that reputation to tell you this, and what I tell you three times is true:

Nothing lasts forever.
Nothing lasts forever.
Nothing lasts forever.

We'll be up and we'll be down.  Sorry: I was going to pontificate more on this theme, but the eldest is downstairs now, and rather querulously insistent that there be goldfish crackers.  Which is really the important thing, of course.  So, to sum up: what goes around, comes around. And this is a comforting thought, really.
"It will be years - not in my time - before a woman will become Prime Minister."
-- Margaret Thatcher, future Prime Minister, October 26th, 1969.
"Reagan doesn't have that presidential look." -- United Artists Executive, rejecting Reagan as lead in 1964 film The Best Man.
Why Treyvon's Family Would Be Advised NOT to Sue Zimmerman
While FL law provides immunity from civil lawsuits in cases of justified self-defense this alone wouldn't prevent a lawsuit:
First, the decision yesterday will not bind the Martin family because it represents a finding that the state could not prove, beyond a reasonable doubt, that it wasn't self-defense.  Failing to prove something wasn't something, is not the same as proving that it was that thing.  Instead I think the more likely reading is that if the Martins should sue, Zimmerman would have the right to a hearing on self-defense that could nip the entire thing in the bud.
But there's a detail that does make it risky for them to sue Zimmerman - in civil cases filed where self-defense is later shown the loser pays...everything:
(3) The court shall award reasonable attorney's fees, court costs, compensation for loss of income, and all expenses incurred by the defendant in defense of any civil action brought by a plaintiff if the court finds that the defendant is immune from prosecution as provided in subsection
This provision holds out the very real possibility that if the Martin family sues George Zimmerman, they will end up owing him money.  Plus, is it possible that the Martin family has ever defamed Zimmerman, even possibly their lawyers?  I am not sure they want to fire the first shot in such a suit, and risk whatever counter claims Zimmerman might have against them.
Facebook Gives Thumbs Up to "Kill Zimmerman" Page
According to Facebook a group dedicated to killing George Zimmerman doesn't violate their TOS. Let's see how a Kill Zuckerberg page fares.

Quelle Horreur - Cola-flavored Wine!
What kind of uncultured savages would create such a monstrosity? Well the French actually.
In France, sad to say wine drinking has plummeted in recent years, particularly among the young, who are more attracted to beer and spirits. A BBC story by Hugh Schofield from Paris explains: "Recent figures merely confirm what has been observed for years, that the number of regular drinkers of wine in France is in freefall." He wrote that in 1980, "more than half of adults were consuming wine on a near-daily basis. Today that figure has fallen to 17%. Meanwhile, the proportion of French people who never drink wine at all has doubled to 38%."

But will a starter wine flavored with cola and playing to a younger generation's sweet tooth lead to an interest in learning about - and appreciating - their wine heritage?

Rouge Sucette - "Red Lollipop" - is cheaper than wine. A bottle will cost just under $4 in France and will be sold primarily in hypermarchés (huge supermarkets). How many Red Lollipop drinkers will graduate to something more sophisticated is not yet known.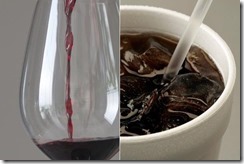 Well it's a more mixed message than say an anti-rape gun.
Manisha Mohan, Rimpi Tripathi and Neeladri Basu Pal, all from Sri Ramaswamy Memorial University in Chennai, India, made an "anti-rape" undergarment, or Society Harnessing Equipment (SHE).

"The lingerie, laced with modules of global positioning system (GPS), global system for mobile communications (GSM) and also pressure sensors, is capable of sending shock waves of 3,800 kV, as well as alerts to the girl's parents and [the] police," Ms. Mohan said in an interview.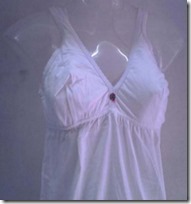 Hooligan Behavior in Their Native Habitat
As narrated by David Attenborough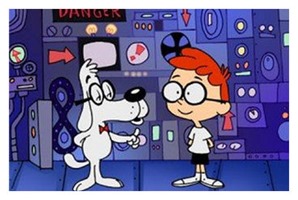 Every man's worst nightmare.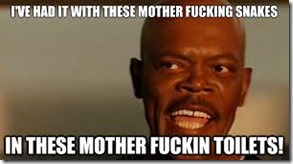 The Yahoo AoSHQ group. Bla bla bla.
And my twitter thang.
Tonight's post brought to you by Lieutenants Dick Winters and Lewis Nixon: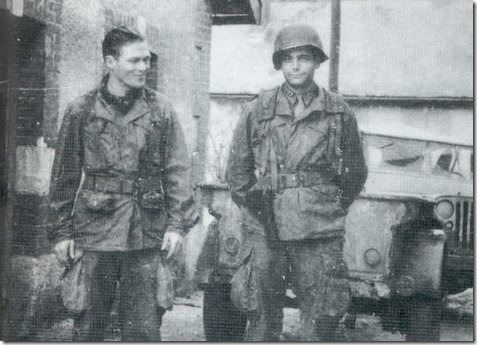 Notice: Posted by permission of AceCorp LLC. Please e-mail overnight open thread tips to maetenloch at gmail. Otherwise send tips to Ace.

posted by Maetenloch at
10:13 PM
|
Access Comments