« Gun Thread (7-14-13)
|
Main
|
Gaming Thread »
July 14, 2013
Sunday Morning Book Thread 07-14-2013: Creepy Crawly [OregonMuse]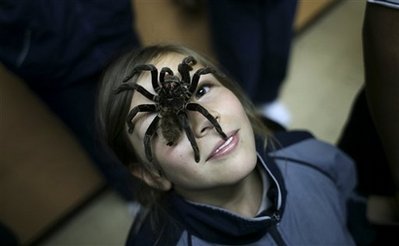 Good morning morons and moronettes and welcome to the the award-winning AoSHQ's Sunday Morning Book Thread.

Personal Recommendations
OK, so I picked up Sabrina Chase's new book last week, a collection of short stories entitled The Bureau of Substandards Annual Report. The BoS is a secret government administrative agency that deals with the occasional paranormal incursions, both sentient and not-so-sentient, into our space-time continuum. Think Men in Black, only without so much Tommy Lee Jones. And a lot more bureaucracy. The loosely-connected stories are humorous and whimsical and very entertaining.
Ms. Chase also e-mailed to inform me of another venue for indie/self-published authors to plug their books:
Thought the Horde might be interested (especially author Morons). PJ Media is starting up a "Book Plug Friday" post for indie writers, hosted by Sarah Hoyt and Charlie Martin. Authors are invited to send a short plug for their books (one plug per book).
http://pjmedia.com/lifestyle/2013/07/12/book-plug-friday/

It is still getting fully spun up, but the plan is to have book covers too as well as the text blurb, and maybe even a dedicated email address for submissions.

Thanks!
So there you are.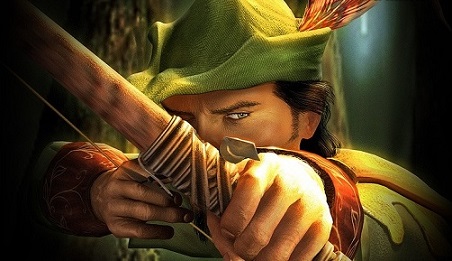 Hood, by Stephen Lawhead, which is the first book of his King Raven Trilogy. Lawhead postulates that the historical character we know as Robin Hood was actually a Welshman, fighting the English incursions into his country. this s a theory I had not heard before. The most compelling bit of evidence he offers to support this is that by the 10th century, the forests of England were no longer "wild", but rather carefully managed royal game preserves. So it was virtually impossible for a band of outlaws to camp out permanently in a forest and escape detection. But in Wales, not so much. But whether you agree with this or not, this is is good, light reading.
King Raven Book 2: Scarlet
King Raven Book 3: Tuck

Books By Morons
Lady Selina Shirley was the daughter of Washington Shirley, second earl Ferrers...she had a distant cousin in America: George Washington, to whom she decided to write about her plans for a mission to the Native Americans...

In the midst of revolution, war, peace treaties, reprisals, and the birth of a new nation, the Countess and the General shared...a friendship and something of a vision. The Countess entrusted to her distant cousin the General her hopes of maintaining charities in the former colonies, settling the back-country with pious families, and evangelizing the Native Americans...

In the end, they helped to create the forces that evangelized the American frontier, put down slavery, gave the United States its standing sense of a special moral mission in the world, and made the Nonconformist Conscience a permanent factor in British politics.
This is from the Amazon blurb for Markham S. Pyle's book Benevolent Designs: The Countess and the General: George Washington, Selina Countess of Huntingdon, their correspondence, & the evangelizing of America which the author e-mailed to inform me has just been released and is available on Kindle. Mr. Pyle is also the co-author of When That Great Ship Went Down: the legal and political repercussions of the loss of RMS Titanic which I mentioned in a book thread a while back.
___________
Zimmerman Update:
Of course you know there had to be one of these:
___________
So that's all for this week. As always, book thread tips, suggestions, rumors, and insults may be sent to OregonMuse, Proprietor, AoSHQ Book Thread, at aoshqbookthread, followed by the 'at' sign, and then "gee mail", and then dot you-know-what.
What have you all been reading this week? Hopefully something good, because, as we all know, life is too short to read lousy books


posted by Open Blogger at
11:26 AM
|
Access Comments