« Sharknado Liveblog
|
Main
|
Top Headline Comments 7-12-13 »
July 11, 2013
Overnight Open Thread (7-11-2013)
Well since it's Sharknado night and I've been reliably informed that no one reads the links anyway, I'm gonna give you what you crave - nothing.
This impulse toward the state as über-parent is based on a profound fallacy and a profound truth. The fallacy is that anyone can care about someone else's children as much as his own. The former Texas Republican senator Phil Gramm liked to illustrate the hollowness of professions to the contrary with a story. He told a woman, "My educational policies are based on the fact that I care more about my children than you do." She said, "No, you don't." Gramm replied, "Okay: What are their names?"
Simply put, the purpose of child support is to replace marriage.  Discussing how it should be implemented is discussing how to replace marriage.  Some might argue that this is a good thing, either as a rare exception (say for a husband who abandons his family) or as a rule (as practiced in the western world).  But this doesn't change the fact that child support is working exactly as designed, and exactly as should be expected.  Child support crowds out marriage, and even in cases where weddings still technically occur the option for the wife to unilaterally convert the family from a marriage based family to a child support based family always exists.  This is part of the threatpoint designed to empower wives and dis-empower husbands.  Men simply don't have the option to choose the marriage based model over the child support model.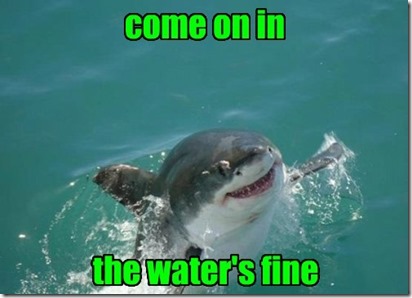 Okay I lied but one of these days....
How to Get the IRS To Ignore Your Fraud
Act like an illegal, get a fake tax ID and scam away. Because the shadows and stuff.
"We were being told by upper management to ignore fraud, to assign ITIN numbers and . pay out refunds to people who are lying," Howard explained. "It's a license to steal when you allow that."

Howard and five other tax examiners at the ITIN processing center in Austin all told WTHR the same thing: for years, IRS managers have instructed them to "look the other way" while processing ITIN applications that appear to be filed fraudulently - even when those applications contain clear signs of criminal activity.

For example, Howard received a stack of ITIN applications for dozens of children attending the same school in South Carolina. (Adult tax filers can request an ITIN for a child if they want to claim that child as a dependent in order to get child tax credits and a larger tax refund.) When he researched that school, he discovered it didn't even exist. When Howard reported the apparent scam to his bosses, he claims his managers ordered him to approve the applications anyway.
Childbirth in Canada vs. the US
In Canada it's free but you get what you pay for.
"You get what you pay for," says Bryant. "There's this shame we're supposed to feel for being . rich, but that's not fair, is it? I wasn't born rich. I worked really hard. You should be able to buy what you want with your money."

To her, the American attitude toward medical care comes as a dose of welcome reality. "The message in the Canadian system is that we're all alike, and there's something nice about that when you're not sick," she says, "but if you actually have medical problems, and you're in a system that's designed to treat the most people and save money, and not to do absolutely everything that's possible, then that's when it becomes an issue. If I were dying of cancer, I'd rather live here."
After peak beef back in 1977 chicken has slowly become the new king meat.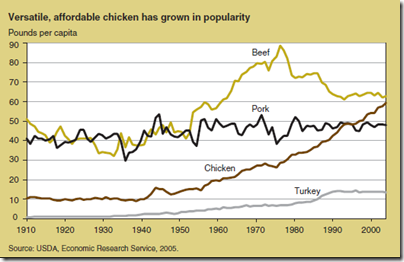 How Long Copyright Terms Make Art Disappear
Which is why Amazon offers 13 times as many new books from 1910 as from 1950.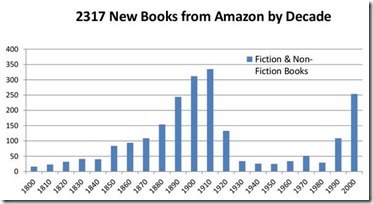 Do Not Go Gently Into That Pig Roast
Pulling off a decent pig roast is a non-trivial exercise. In college I helped out with a few in-ground pig roasts and you definitely want a team of guys working with you. But it was worth it.
The whole saga taught me several important lessons, first among them: The modern oven is an amazingly powerful and hugely convenient innovation, and should be cast aside only with abundant caution. It might sound fun to erect a big metal box in your backyard for the purposes of cooking a very large assemblage of meat, but you're basically reinventing the wheel, and badly. And don't think the alternative approach of burying the pig with coals will do you any better; though that ancient practice has the virtue of simplicity and smoky tastes, digging deep into the Earth will be harder than you imagine. One Wired colleague regaled me with a pig roast tale that ended with him acquiring a backhoe.

Another major lesson is to set and observe strict limits on animal size when undertaking a massive roast (over, say, 10 pounds). Each additional pound adds to the amount of time you'll need to wait if you underestimate cooking time, complicates the mounting of the animal in your oven, and risks pushing you, heaven forbid, into the exponentially more complex world of having to cook outside your oven.

Finally, remember that no enormous cooking project will be as simple as you imagine. You see a whole pig, and you imagine the roasting, and the eating, and the joy and camaraderie that goes along with it. But don't forget the transportation, the setup, the fuel management, stray sparks and coal and ash, grease, estimating cooking progress and correcting your schedule, and of course the cleanup.
The Float Fucker Strikes Again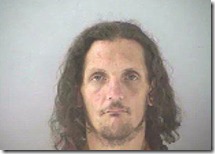 Actually I'd say that average Barbie is the hawter one.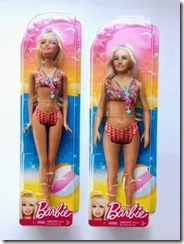 Yahoo group. That is all.
And my Twitter spew.
Tonight's post brought to you by food groups: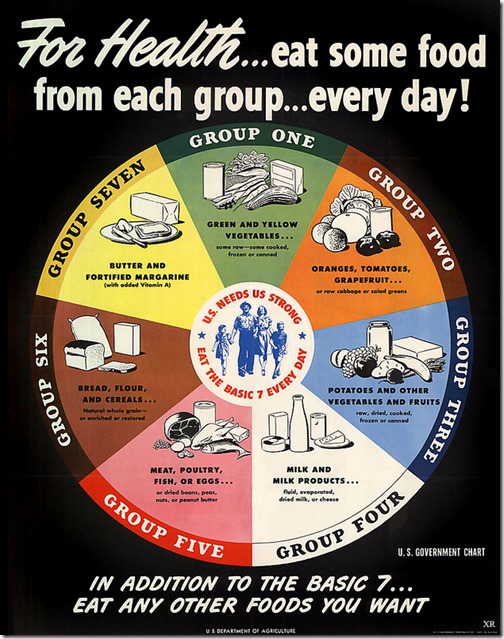 Notice: Posted by permission of AceCorp LLC. Please e-mail overnight open thread tips plus $1 for S&H to maetenloch at gmail. Otherwise send your scraps to BizarroAce.

posted by Maetenloch at
10:32 PM
|
Access Comments