« Detailed Analysis of Sharknado Trailer Offers Four Key Hints About Much-Anticipated Blockbuster
|
Main
|
Top Headline Comments 7-3-13 »
July 02, 2013
Overnight Open Thread (7-2-2013)
Getting That Old 1979 Feeling Again
Between civil war in Syria, a prospective coup in Egypt that could lead to civil war, and serious unrest on Turkey (that could lead to civil war), we could wake up in three or six months to find the region in complete chaos or worse-maybe American hostages will complete the decay of the moment.  What a relief to know that Obama has telephoned Morsi in Egypt!  I am sure the problem is solved now.
Yep. I've been expecting events to start cascading towards a crisis since...well late 2008 or so. I figured it would take a few years for tensions to build up and inhibitions to sufficiently loosen but 5 years was definitely on the over side.
Now with just a little bad luck we could have chemical warfare troops fighting in Syria and hostages in Egypt. Bad times bad times.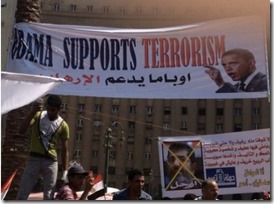 And speaking of that year here's the 1979 Sears Catalog. I think I actually owned more than few toys from that edition and my bedroom décor was a slightly more tasteful version of this: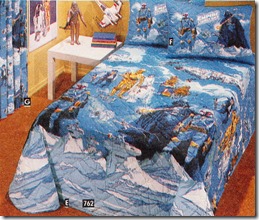 Also did anyone ever like Ziggy or was he just a giant scam by the cartoon-marketing industrial complex?
But Clinton's real problem will be that the core of the same organization that did that finessing in the 2008 primary will probably be working for. Vice President Joe Biden; who has himself been doing a lot of quiet, behind the scenes negotiating and back-slapping in anticipation of the primary.  You see, Joe Biden - God help us all - still wants to be President. But if he doesn't do it now, he doesn't do it at all. And before you dismiss Joe. there's that organization, which is largely comprised of people who targeted Hillary Clinton pretty viciously in 2008.  Think she's forgotten that, let alone forgiven it? No? Me, neither.  There's also the individual state party infrastructures themselves, which are still being generally ignored even though they were key to Barack Obama's 2008 win.  Whether they can be used to mess up Hillary Clinton's life again will be only determined when the Democratic party announces their nomination system for 2016, which I do not think that they have yet done.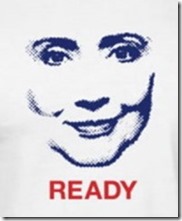 Guess Who's Mr. Popular at the Gay Pride Parade
It must be his boyish good looks and his utterly charming personality.
Also: 6 Radical Infrastructure Schemes That Almost Changed NYC Forever. (thanks to to BenK)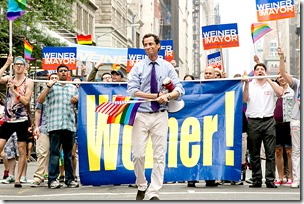 Creeping Sharia Watch: BBC Channel 4 To Broadcast Muslim Call to Pray During Ramadan
Why California Can't Have Nice Things
"Behold Caltrans, the state transportation agency in California that, despite having some $14 billion or so to spend every year, cannot manage to follow its own rules," Kevin Williamson writes at the NRO Corner today. As Williamson writes, "California has been building a new eastern span for the Bay Bridge, a $6.4 billion project scheduled to open in about two months," which, as Williamson writes, "California would like very much to ensure that the bridge does not fall down."
But not to worry - they managed to fuck it up in a non-repairable way. And no one is to blame apparently.
Regarding the potential safety hazards of the new bridge span, our enlightened, Zen-focused Democrat Gov. Jerry Brown was quoted in May by the San Jose Mercury as saying, "Don't know if it's a setback. I mean, look, s*** happens."

...But that bridge may be getting plenty of extra traffic, as "Bay Area Rapid Transit workers walked off the job early Monday morning after last-minute negotiations failed to produce a new contract agreement. The strike left about 400,000 BART riders finding other ways to get work."

One upside though, is that for the moment, there's less chance of commuters being accosted by naked acrobats at BART stations while the system is strike is on
End result: A delayed bridge opening, no public transportation, but plenty of naked guys running around the train stations.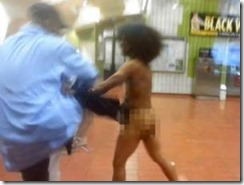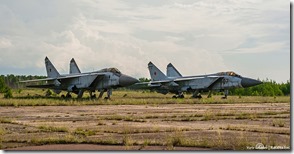 6 Insane Reasons Formerly Famous People Dropped Off the Map
Between rescuing hostages and insane Dad/Managers there are some wacky reasons why formerly well-known actors have gone MIA. But this picture pretty much explains whatever happened to Jake "Who?" Lloyd.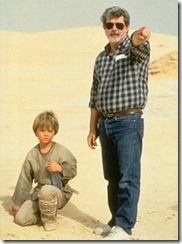 Family Builds a Casket for Dad
"My dad died this month. My brother, my uncle, and some close friends got together over two days to build his casket."
With the advent of commercial funeral homes and the all-American funeral we've made the process of actually burying someone in the ground more and more distant until it's almost a formality. Now many may prefer it that way but there's something to be said for doing something physical as part of the final farewell whether building or carry the casket or even helping to fill in the grave. Positive action helps dull the ache of grieving more than mere expressions of sympathy. Maybe this is a guy thing.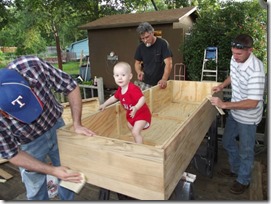 The T-Shirt That Might Get You Laid
And it works better the worse shape you're in.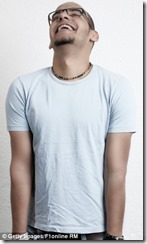 Teh Tweet!
Tonight's post brought to you by NFL stats: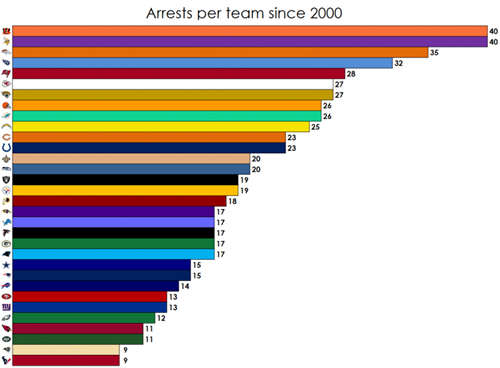 Notice: Posted by permission of AceCorp LLC. Please e-mail overnight open thread tips to maetenloch at gmail. Otherwise send tips to Ace.

posted by Maetenloch at
10:23 PM
|
Access Comments