« Moar linky [Purp]
|
Main
|
Overnight Open Thread (5-12-2013) »
May 12, 2013
The Only Battle Fought on American Soil in WWII: The Battle of Attu
The only battle of WWII fought on American soil, the Japanese forces likely moved on the Aleutians as a diversion from the battle that took place at Midway. But they took and held Attu and Kiska for a year. American forces moved on them to retake the islands in 1943. Sixty* Seventy years ago we took them back.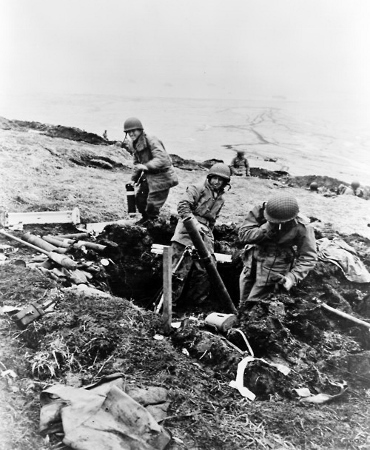 A young Army private was awarded the Medal of Honor in this fight. His citation:
In the face of severe hostile machinegun, rifle, and mortar fire, Pvt. Martinez, an automatic rifleman, rose to his feet and resumed his advance. Occasionally he stopped to urge his comrades on. His example inspired others to follow. After a most difficult climb, Pvt. Martinez eliminated resistance from part of the enemy position by BAR fire and hand grenades, thus assisting the advance of other attacking elements. This success only partially completed the action.
I can't add anything to that.

*maths are hard, thank you profligatewaste.

posted by Dave In Texas at
09:13 PM
|
Access Comments