« The Only Battle Fought on American Soil in WWII: The Battle of Attu
|
Main
|
Pre-Top Headlines Open Thread [CBD] »
May 12, 2013
Overnight Open Thread (5-12-2013)
Ace of Spades Blog Started the Tea Party Movement?
So says P. Henry Saddleburr:
I know that this or that individual have taken credit for the formation of the Tea Party Movement, but it was Ace of Spades Blog that started the Moron Meetups that actually created the infrastructure that culminated in the Tea Party phenomenon.

I'll warn you that Ace of Spades Blog is an adult blog, full of bad language and questionable subject matter, but it's one of the best conservative blogs out there.  And it's damned funny, too boot.

Ace affectionately refers to his readers as 'Ace of Spades Morons' and his politcal allies as the 'Moronosphere'.

Ace used to gather with his Moronosphere in NYC, but not everybody could make the journey, so a commenter proposed regional 'Moron Meetups'.

Commenter Blankminde created the ability for these Moron Meetups to be registered on a national map and soon they blossomed in every city in the country.

...The bottom line is, once Rick Santelli had his rant, it was a call to arms and a dog whistle to the Ace of Spades Morons.  I know that 3 AOS Morons were heavily involved in the creation of the Richmond Tea Party.  I suspect that other Morons were key players in their own Tea Parties across the country.

Thanks, Ace.  Your blog has created life long friends and no, it wasn't Ron Paul or Michelle Bachmann or even Freedom Works who created the Tea Party Movement.  Sure.  They all helped.

But it was AOS Morons who started their movements, city by city, block by block.

It was Ace of Spades Morons.
I don't know - the Tea Party protests seemed to pop up spontaneously and as I recall there wasn't a lot of planning for them going on in the comments. On the other hand I can't think of another conservative blog that has the community that AoSHQ does where commenters regularly meet up in the real world. So who knows maybe the Moron Horde really were a proto-skeleton for the movement.
Oh and your completely random IRS audits will be coming along shortly. Congrats.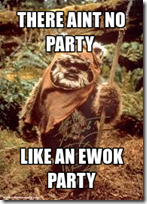 'The IRS: First they Came for the Tea Partiers, Then They Came for the Jews'
Well they usually do get around to the Juice:
The pro-Israel group Z STREET filed a lawsuit against the IRS in 2010, claiming an IRS agent said the organization would come under extra scrutiny because it's "connected to Israel."

In addition, the IRS agent told a Z STREET representative that the applications of some of those Israel-related organizations have been assigned to "a special unit in the D.C. office to determine whether the organization's activities contradict the Administration's public policies."
And John Podhoretz at Commentary describes what it was like being the target of an IRS investigation:
As it happens, I know something about the chilling effect of an IRS investigation into a non-profit's 501 (c)-3 status because in 2009, COMMENTARY (a non-profit) received a letter from the Internal Revenue Service threatening the revocation of the institution's standing as a non-profit due to a claim that on our website we had crossed the line in the 2008 election from analysis to explicit advocacy of the candidacy of John McCain for president. (Non-profits are not permitted to endorse candidates.) The charge was false-all we had done was reprint a speech delivered at a COMMENTARY event by then-Sen. Joseph Lieberman in which he had endorsed McCain.

...Disproving the false charge, which we did eventually in part by literally printing out the 2 million words that had appeared on this site in 2008 and sending them in many boxes to the IRS to show that the words in which Lieberman said he was supporting McCain were essentially a part per million, cost us tens of thousands of dollars and dozens upon dozens of hours of lost work time. The inquiry, which never should have been brought, was closed. But talking to lawyers and strategizing and the like in such a circumstance make the experience an ordeal that leaves you a bit shell-shocked-which is, of course, the point.
This also came out of an Ohio office. Oh and guess what: "Turns out 'low level IRS employees in Cincinnati' was IRS Chief Counsel in 2011."
Ariel Castro, the Constitution, and Chinese Marriage
Ever since the story of how Ariel Castro (allegedly) held Amanda Berry, Gina DeJesus and Michelle Knight for over a decade came to light, I found there was something creepily familiar about it.  I kept thinking, "I heard of something like this before, but I can't remember where."  It wasn't until I was watching yesterday (Thursday's) O'Reilly Factor that I made the connection.

You see there is a term for what he had with these three girls.  I had learned of it over a decade ago when I was studying Chinese History, although the subject is in fact contemporary.  As in, it is happening right now.

That term?  Slave marriage.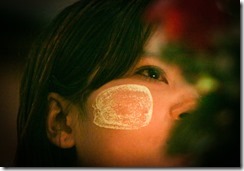 Also How to Prevent Protests in China.
Justice doesn't always have to be dry and boring.
The first is an order from a Texas judge regarding a First Amendment dispute over the size of the clothing covering strip club dancers' breasts in San Antonio. The order is here. A news article about it is here. The order has the sort of double entendres you might expect from a Texas judge in a case like this:

An ordinance dealing with semi-nude dancers has once again fallen into the city's lap. The City of San Antonio ("City") wants exotic dancers employed by Plantiffs to wear larger pieces of fabric to cover more of the female breast. Thus, the age old question before the Court, now with constitutional implications, is: Does size matter?

But the part that really makes this post-worthy is the judge's twist on the term "amicus curiae":

Plaintiffs clothe themselves in the First Amendment seeking to provide cover against another alleged naked grab of unconstitutional power.

Plaintiffs, and by extension their customers, seek an erection of a constitutional wall separating themselves from the regulatory power of City government.

While the Court has not received amicus curiae briefs, the Court has been blessed with volunteers known in South Texas as 'curious amigos' to be inspectors general to perform on sight visits at the locations in question.
And then you have Prenda Law (the outfit that goes around suing people for copyright violations for downloading pornographic videos) and the Wrath of Khan.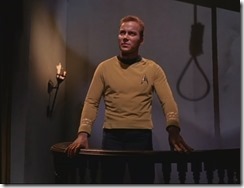 Arya Was Fastest-Rising Baby Name in 2012
At least it's not the usual soap opera/trendy/hippy-dippy names.
And so it is with great pride in the parents of America that I tell you "Arya" was the fastest-rising name for girls on the Social Security Administration's 2012 list of baby names released yesterday. As pointed out by CNN this morning, although the far more humdrum Sophia and Emma still top the list of popular girls' names, Arya made a massive leap from #711 in 2011 during the first season of the show to #413 during its second season in 2012. The name's first appearance on the list, which only includes the top thousand names for both boys and girls, occurred in 2010 when it clocked in at #942.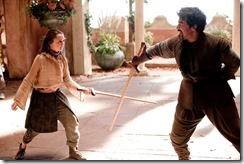 How Come No Monkeys in North America?
As a kid I loved monkeys and wished we had our own native ones to  play with. They can clearly live here (as the escaped Tampa monkey proves) and there are even monkey fossils in North America - so how come no monkeys now?
Read the article to find out.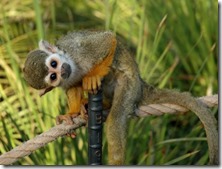 And without union 'assistance' or union workers. Great job BCTWGM local.
The bankrupt assets of Hostess Brands, Inc., the company responsible for Twinkies, Ho Ho's, Sno Balls and Ding Dongs, are being put back to work by a buyout firm. What's not being put back to work are the former Hostess unionized employees.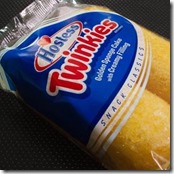 Unclear on the Concept: Shanna Moakler says Breastfeeding is Incest
I don't even know who she is but I can only assume she's super-hawt-enough to get through life being this dumb.
A quick search on the keywords shanna moakler funbags nekkid confirms this.
Weekly AoSHQ Commenter Standings
Top 10 commenters:
1 [399 comments] 'sven10077@sven10077' [56.01 posts/day]
2 [360 comments] 'Oldsailors Poet  Palin/Bolton 2016'
3 [360 comments] 'soothsayer'
4 [348 comments] 'Vic'
5 [325 comments] 'Nevergiveup'
6 [325 comments] 'BCochran1981 - Credible Hulk'
7 [319 comments] 'willow'
8 [308 comments] 'Mike Hammer'
9 [286 comments] 'Jane D'oh'
10 [265 comments] 'Tobacco Road'
Top 10 sockpuppeteers:
1 [51 names] 'The Political Hat' [7.16 unique names/day]
2 [45 names] 'Cicero (@cicero)'
3 [34 names] 'Low Information Voter'
4 [34 names] 'Jack'
5 [31 names] 'The Obsidian Owl'
6 [29 names] 'Truck Monkey'
7 [27 names] 'Romeo13'
8 [26 names] 'Harrison Bergeron'
9 [25 names] 'pep'
10 [24 names] 'kbdabear'
The group. Yeah.
Where it's at - the Twitter
Tonight's post brought to you by one-of-a-kind collector's items: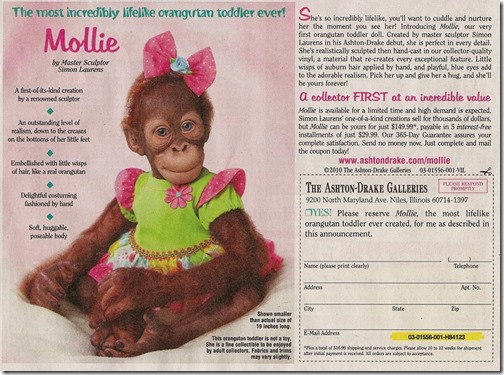 Notice: Posted by permission of AceCorp LLC. Please e-mail overnight open thread tips to maetenloch at gmail. Otherwise send tips to Ace.

posted by Maetenloch at
10:25 PM
|
Access Comments