« Bruce Carroll Will Not Challenge Lindsey Graham
|
Main
|
NBC: "surging" student loan debt "crushing" the system [Purp] »
March 27, 2013
Overnight Open Thread (3-27-2013) - Character and Substance Edition
If an ONT is posted and no reads it or comments on it, does it still count as a contractually obligated post? Well I think so.
Paul Anka About to Slice Like a Hammer
And Jay-Z's dissing of him is making him a maniac.
Anka was outside Madeo restaurant in L.A. last night, when we asked about his upcoming album "Duets" -- which features collaborations with legends like Willie Nelson, Gloria Estefan and Dolly Parton. ... because according to Anka, Mr. Knowles didn't have the common courtesy to return a simple phone call!!!

Anka says he feels completely disrespected -- and says Jay acted "inappropriately" towards him ... especially since Jay once sampled Anka's biggest hit "My Way" on a rap song.
Now, Anka is escalating his anger into a full on war of the music titans -- and even took a shot back at Jay-Z.
And for all you newbies here's where it all started: The Paul Anka Rant  And a full explanation here. Click on the picture to get your loose shit straightened out by Mr. Anka.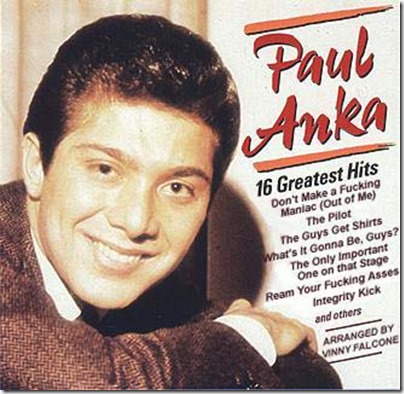 And a quiz:
2. Hypothetically, suppose you are the pilot of a plane. You wish to land your aircraft safely. What do you look at?

a) The instruments only
b) The fucking runway, to make sure it's fucking there
c) Both A & B
d) Mr. Paul Anka, to see if his arms are raised to indicate the cut-off to the song I'm Not Anyone
e) All of the above
Where's Joe?
"If you're so concerned for your safety, don't come to Maryland."
In which MD State Attorney Jim Brewer tells Aaron Worthing that he doesn't really give a shit about Brett Kimberlin and his associates' stalking and on-going harassment of Worthing and his family.
I tried to explain to him this about the law and somewhere in that conversation is when he uttered that phrase in the face of my tearful wife:

"If you're so concerned for your safety, don't come to Maryland."

You got that?  Good, peaceful, law-abiding citizens who don't want to be terrorized-or for their wives to be terrorized-shouldn't come to Maryland.  Indeed by this logic, I guess all the good people presently living there should just leave.

My flippant attitude is hiding, to a degree, my anger about what happened.  What this represents is an abdication of their duty to protect the public.
On Monday, 8 April, 2013, I suggest that those bloggers who have contacted the Howard County State's Attorney post the answers they have received along with any comments they feel would be appropriate-8 April should be Everyone Blog About the Howard County State's Attorney Day.
The Howard County State's Attorney's phone number is (410) 313-2108.
The fax number is (410) 313-3294.
The email address is sao@howardcountymd.gov.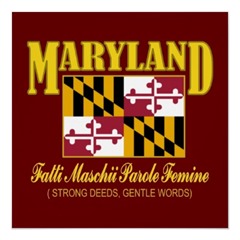 Illegal 'Defensive' Gun Use Caught on Tape
Road rage leads to a scuffle, a gun appears and shots are fired.
Bradley Turner initialed this incident, including throwing the first punch. For his trouble, he got double-teamed. The two boys who retaliated against Turner downed him and immediately retreated. They ended their attack and withdraw when Turner ceased to be a threat. Even at this point, Turner likely faced criminal charges for assault. He never should have left his vehicle.

The situation spun even further out of control when Christy Turner decided to introduce a gun into the mix. They'll now both face their day in court.
Turner started the entire confrontation and even threw the first punch and got some punches in return. I can understand why his wife drew the gun (since things could've turned dangerous quickly) even if it might be not legally justified - but pretty much the whole incident is Turner's fault. This is not what CCW is for and Bradley Turner will likely face some jail.
But like the Zimmerman case I suspect people will see the same facts and even the same video but come to completely different conclusions about who was at fault.
Fauxchahontas About to Cash In
Despite the system being rigged against Cherokee lady law professors.
Senator Elizabeth Warren plans to start shopping a book proposal to publishers, seeking to enhance her national political stature while promoting what she considers the cause of her public and legal career: protecting the middle class from abusive financial practices.

The book's working title is "Rigged," Warren said in an interview, and she expects it to offer a first-hand account of her battles in Washington to rein in the sorts of predatory lending and Wall Street excess that victimized everyday Americans.
Shamelessness is rewarded while the virtuous get little - that's the real rigged system.
Oh and Adam Carolla has got a lot to say about Elizabeth 'Rigged' Warren.
Nat Hentoff And Human Cannonballs
Yep there's a connection.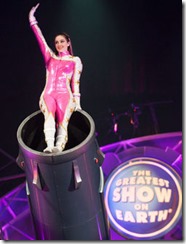 I was going to cover this but ace beat me to it. But I figure at least some of you haven't been keeping up with AoSHQ Digest so here you go.
How the Aurora Borealis Nearly Started World War III
In 1962, at the height of Cold War tensions, Air Force Captain Charles Maultsby flew a U2 spy plane on Arctic missions to collect high-altitude air samples that the military would test to determine what other countries were testing nuclear weapons. His October 27 mission was supposed to take him to the North Pole and back, but his navigation by the stars was disrupted by the Aurora Borealis. So he decided to turn back. His return did not go as planned.

  By 8 a.m., though, Maultsby was starting to get worried. He should have reached Barter by then but his radio remained silent. He also noticed that Orion wasn't where it ought to be.

   ...The conflicting orders added to the Maultsby's growing concern. He didn't know exactly where he was, but he did know that he was running out of fuel. He'd left Eielson with nine hours and 40 minutes of fuel and had been airborne for over eight hours. If he couldn't get his bearings and get back to the base soon, he'd have to bail out of the U-2, and that wasn't an appealing prospect. The best advice he'd been given about bailing out of a U-2 flying above the Arctic Circle was to not pull the cord on his chute: it was a better way to go than freezing to death on the ground.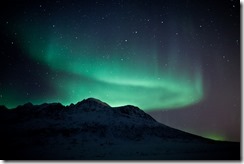 What a $91,500 Shirt Looks Like
Meh.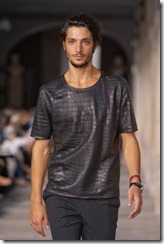 Teh Tweet!
Yahoo group. That is all.
Tonight's post brought to you by Times Square, 1972: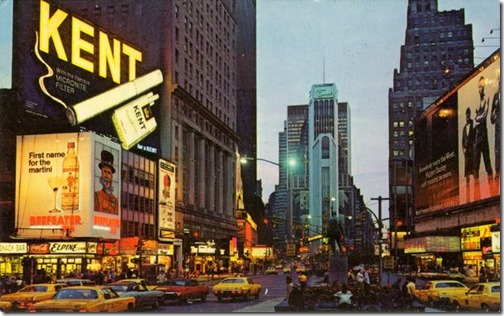 Notice: Posted by permission of AceCorp LLC. Please e-mail overnight open thread tips to maetenloch at gmail. Otherwise send tips to Ace.

posted by Maetenloch at
10:27 PM
|
Access Comments