« Crist Approved Diversion of GOP Funds, Says Former Florida Party Chair and Alleged Fraudster
|
Main
|
Sunday Book Thread: Desert Island Books »
June 05, 2010
Overnight Open Thread - Integrity Edition
And so what's it gonna be guys? Amateur hour? You're all on effin notice.
Retro Ace: The Paul Anka Rant
Okay it's probably been a few months since Ace has linked to the classic Paul Anka rant which means it's a good fuckin' time to do it again for some of the recent refugees who aren't up to speed on the integrity we expect around here. So let me put you some goddamn knowledge - way back in 2004 Ace somehow discovered this recorded rant by Mr. Paul Anka where he lectures his band for continuing to screw up the show using his own unique style of phrases and profanity.
It's a work of beauty and has become a long running gag here. You'll regularly hear echoes of it in the posts here and it probably is the oldest meme here at the HQ. In fact Anka actually hosted this site one weekend and gave his unique take on boobies, hobos, and gay marriage. So click on Paul's picture below and straighten yourself out with some wisdom from the master: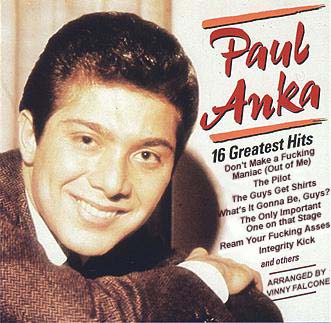 And here's a video recreation of the whole episode (thanks to rdbrewer).
Of course there's also the Buddy Rich rants which you can listen to here. But to my ears there's a big difference between Anka and Rich's rants. Anka sounds exasperated with his crew and you get the feeling that he's already covered every one of the points he mentions several times and yet they're still screwing up. Most of his comments are profane but constructive and I think he'd be totally happy if they just stopped fucking up.
Buddy Rich on the other hand comes off as a bullying prick who's just looking to start a fight with one of band members. Which pretty much corresponds to every story I've ever heard about him including the one where he stole a gun from Mel Torme. Doc Weasel has more thoughts on Paul Anka vs. Buddy Rich here.
The Sad fate of Newsweek
So Newsweek is on the block and nobody much is bidding so there's a good chance they'll be shut down soon. Which is kinda sad. When I was a kid my parents had a subscription to Newsweek for many years and ever the news geek I devoured every week's issue starting from middle school. And the occasional articles by George F. Will and Milton Friedman were some of the earliest written conservative material I was ever exposed to and that was a big deal back in the days when the MFM had a complete monopoly.
So a few nights ago I happened to see a copy at the book store. The cover looked the same as always but when I picked it up, it was incredibly thin for a magazine - just 44 pages. And they wanted $5.95 for it which is over 13 cents per page. Compare that with the current Time magazine which offers 114 pages for only $4.95 and with 10% less liberal bias. Ace has covered the reasons for Newsweek's demise here and it's all well deserved but still sad.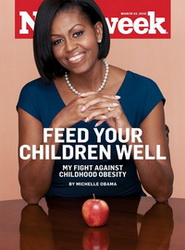 Was It Better To Be A Woman In Jane Austen's Time?
Well the web site/series "Sex and the Austen Girl," compares life and love in the 19th and 21st centuries and make a case that (semi-wealthy) women's lives really were less stressful in those days. That is if you didn't mind a restricted choice of life options. And undergarments. Inspired by the books Confessions and Rude Awakenings of a Jane Austen Addict, two girls—Jane Mansfield and Courtney Stone—switch places in time. Courtney wakes up in 1813 in Somerset, England and Jane in 2010 in Los Angeles and they discover just how different life really is.

Why Total Recall Is Still Awesome 20 Years Later
Well Arnold at his peak, tri-titted mutant babes, Kuato, plausible future tech, a hawt Sharon Stone, midget hookers, and classic one-liners are just some of the things that make this movie awesome. So get yer ass to Mars!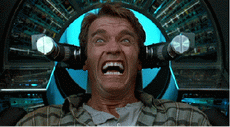 Britney Wants To Be Frozen
But of course the future must have Britney's genius:

"She looked into having her ashes turned into diamonds after she is gone but settled on the chance of getting to live in the future."
Apparently her father indulges her odd obsessions as long as they keep her at home and not out shaving her head.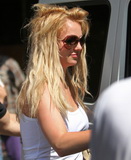 How 10 Iconic Movies Almost Ended
Well I knew about the Dr. Strangelove pie fight and the alternate I Am Legend ending, but the rest were new to me.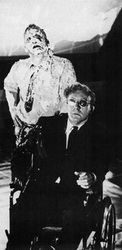 Kitteh Machine Gun
Too bad they don't show the hairball grenade launcher.

100 Years of the Bra
Happy Birthday Baby!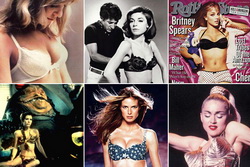 The Yahoo AoSHQ group. Bla bla bla. And don't forget about the Job Bank.
And where's Joe?
Tonight's post brought to you by warnings, 1944: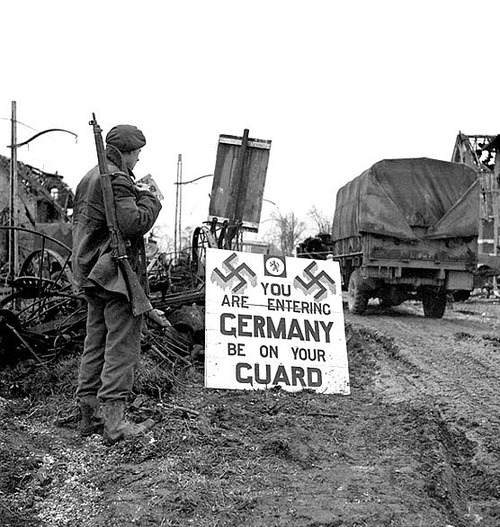 Notice: Posted by permission of AceCorp LLC. Please e-mail overnight open thread tips to maetenloch at gmail. Otherwise send tips to Ace.

posted by Maetenloch at
10:08 PM
|
Access Comments