« Facebook Likes Can Be Used to Guess at Your Intelligence, Sexual Preference
|
Main
|
Cisco: "legit" site more apt to malware you than sketchy file sharing/pirate sites [Purp] »
March 13, 2013
Overnight Open Thread (3-13-2013)
So You Think You Know Your Juvenescent Literature You Taint-suckers
Can you name all of these books without cheating? Well can ya punk?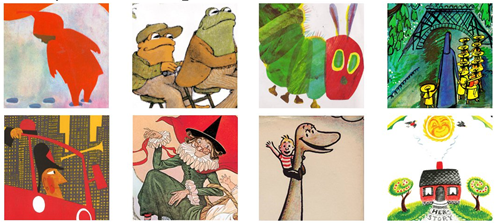 I knew you couden't. Another epic fail for you.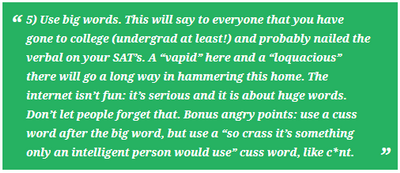 Video Games Make People Violent. But So Do Snakes, Bacon, and Serious Chess
Despite a widespread belief in a link between video games and violence the evidence for it is tenuous and based on flawed and quite possibly bogus studies.
For nearly thirty years we've been having this discussion, asking the question: do violent movies, music or video games make people violent? Well according to Brad Bushman and Craig Anderson of Iowa State University, yes. Based on the results of their research they concluded in 2001 that video games and violent media can make people aggressive and violent. Based upon their data and their conclusions, however, it's safe to say that photos of snakes, crispy bacon, or a particularly rigorous game of chess can also make people aggressive and violent.

...The aggression they define in their study is a short-term increase in heart rate, blood pressure, and aggressive or competitive thoughts and actions. A reaction familiar to anyone who's ever played a competitive sport. It's also a familiar physiological response for anyone who's ever seen a photo of a snake or dangerous predator; it's a typical arousal response enhanced by competitive stimuli and excitement as indicated by any number of empirical studies on human autonomic responses. Music, films, TV, even books can elicit such a response from an average individual.
And given that violent video games are more popular and common than ever you'd expect to see this reflected in an increase in actual violence right? Well actually not.
Over the past ten years homicide rates in the US, Japan and UK have declined significantly. Additionally, in 2012 the United States had 14.8 homicides per hundred thousand people, while Japan and the UK had .4 and 1.2 respectively. The raw numbers are more shocking but the proportional estimates are a bit more illustrative: the three largest consumers of violent visual media have some of the lowest homicide rates in the world.
Of course the crazies are often drawn to violent video games but then they're crazy - their brains take in the same inputs as normal people yet produce crazy thoughts. The problem isn't with the inputs.
Chuck Shumer's Devious Trap for Gun Owners
Oh he's not banning guns in the latest version of his bill, S. 374, "Protecting Responsible Gun Sellers Act of 2013," no siree no. He's just laying out a minefield of potential gun offenses to make it nearly impossible to own a gun and NOT inadvertently commit a 5-year-pound-me-in-the ass felony.
Here's a partial list of new offenses:
If you leave home for more than 7 days and leave anyone at home, that becomes a felony illegal transfer. 5 years in prison for each of you.
If you take a friend shooting and allow him to fire your gun, that is a felony illegal transfer. 5 years in prison for each of you.
If you have a gun lost or stolen and don't report it within 24 hours, you've committed a felony. 5 years in prison.
If you lend a gun to someone for to try out at the range, provide a loaner for a student in training, let your son shoot a rifle you purchased while hunting, or provide a gun to a woman for self-defense, you've committed a felony. 5 years in prison for each of you.
Expect states and cities to jump on this bandwagon as well.
PJ O'Rourke On Maps of America
The maps he's referring to are here. And yes this is internet archaeology i.e. more than 3 years old.
Maybe the real secret to America's greatness is that we hate one another. Consider the enmity between unions in the smokestack industries and lovers of the Kyoto Protocol, between feminists and sexually predatory chief executives, between Hispanics and blacks, between blacks and Jews. Put them together and you get the power of the Democratic Party. Likewise with Republicans. Their might is dependent on alliances of mutual distaste: country cousin and country club, white collar and white trash, Rotary and Davos, Neanderthal know-nothings and neocon know-it-alls, fans of Pat Robertson and fans of Pat Buchanan.
The maps may not show the cause of crime, but they do show the cause of poverty: obviously, it's the equitable distribution of wealth. A low incidence of poverty is seen in places where the ratio of households with a $10,000 annual income to households with a $100,000 annual income is 1:4 or less. Of course, there may be no households with a $10,000 annual income in those places. One way to get rid of poverty is to price the poor out of the neighborhood. Wealth is very evenly distributed in areas where there isn't any. These aren't necessarily the expected areas. Residents of the northern Plains states, thought to be rugged, turn out to be ragged. The struggling Rust Belt has little poverty and extensive concentrations of wealth. The booming Sun Belt and the vibrant Southwest encompass the majority of America's poor counties. The liberal Northeast (where poverty is blamed for bad behavior) and the conservative heartland (where bad behavior is blamed for poverty) have one thing in common: not too many poor.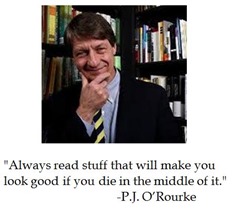 Day of the Dolphin 2013 Edition
"The Ukrainian Navy has a small problem on their hands. The Atlantic reports that, after rebooting the Soviet Union's marine mammal program last year with the goal of teaching dolphins to find underwater mines and kill enemy divers, three of the Ukrainian military's new recruits have gone AWOL. Apparently they swam away from their trainers ostensibly in search of a 'mate' out in open waters. It might not be such a big deal except that these dolphins have been trained to 'attack enemy combat swimmers using special knives or pistols fixed to their heads.' Dolphins were trained at Sevastopol for the Soviet Navy as far back as 1973 to find military equipment such as sea mines on the seabed as well as attacking divers and even carrying explosives on their heads to plant on enemy ships. The U.S. has its own dolphin program in San Diego with 40 trained dolphins and sea lions and another 50 in training. U.S. Navy dolphins were deployed in Bahrain in 1987 during a period when Iran was laying down mines in the Persian Gulf to disrupt oil shipments. No word yet on whether 'sharks with frickin' laser beams attached' have been added to the U.S. arsenal."
So watch your cornholes.
The Maetenloch Clone Army That's Who
Thanks to the latest work in somatic nuclear transfer my clone army is getting nearer by the day. Soon my pretties soon!!
But scientists in Japan announced yesterday they have succeeded in cloning mice using the same technique that created Dolly with more or less perfect results: The mice are healthy, they live just as long as regular mice, and they've been flawlessly cloned and recloned from the same source to the 25th generation. Researchers claim it's the first example of seamless, repeat cloning using the Dolly method-known as "somatic cell nuclear transfer" (SCNT)-in which the nucleus from an adult source animal is transferred to an egg with its nucleus removed. Until recently, the process was fraught with failures and mutations. But the team led by Teruhiko Wakayama, whose results were published today in the journal Cell Stem Cell, was able to create 581 clones from the same original mouse. Scientists, including Dolly's creator, have long felt the process was still too unstable-and too wasteful of precious eggs, given the failure rate-to be used on humans any time soon. But perhaps it's not so far off, after all.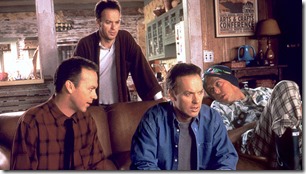 Meanwhile in Russia: The Punisher
Everyone complains about bad drivers but in Russia 'The Punisher' is doing something about it.
Meet Alexei "The Punisher" Volkov, a Russian bus driver who has become a local celebrity in the city of Zelenograd for ramming rude drivers who cut him off in traffic. Equipped with a dashboard camera, Volkov says he wants to gradually improve people's driving etiquette by documenting each collision and posting the footage online. Volkov claims his employer approves of his actions, as the bus typically only receives minor damages from the impacts.
Swingers Club Group Sex Record Attempt Ends in Fire, Tears
Filthy scandis just can't handle their fire and group sex.
"I feel empty inside," one of the hostesses from Club Adam & Eva told The Local.
"There are no words to describe the loss. It's unreal."

A swingers' club in eastern Sweden has been forced to abandon its attempt to set a new Swedish record after a fire destroyed the building that housed the "erotic oasis".

...More than 200 people had signed up to partake in the festivities, which were to feature a 30 square-metre bed and an attempt to set the Swedish record for "group sex", the Nyheter24 news website reported.

"I hope for a huge pile [of people]. That would be cool to see," the head of the club told Nyheter24 last week.

"I'm going to miss the cellar and all the great people you meet down there," wrote one member.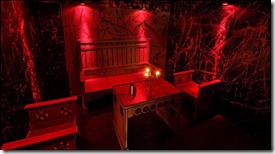 Teh Tweet!
Yahoo group. That is all.
Tonight's post brought to you by 1964: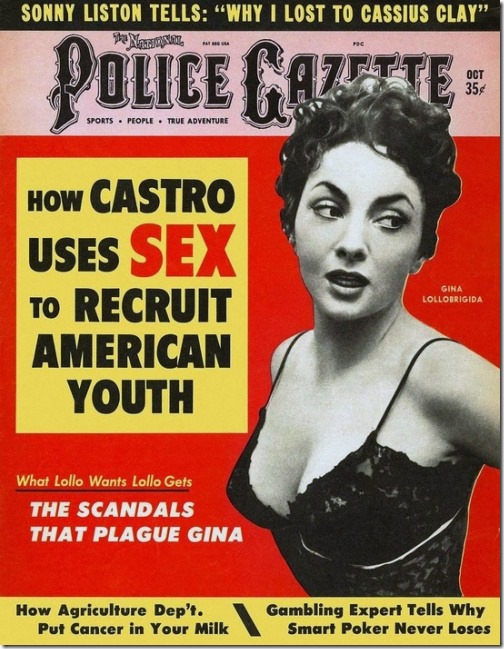 Notice: Posted by permission of AceCorp LLC. Please e-mail overnight open thread tips to maetenloch at gmail. Otherwise send tips to Ace.

posted by Maetenloch at
10:25 PM
|
Access Comments