« More Reporters: Oh Sure, the White House Abuses Us With Bullying, Profanity, and Actual Threats All the Time!
|
Main
|
Morning Open Thread (until Gabe's backup alarm wakes him up) 03-04-13 [CBD] »
March 03, 2013
Overnight Open Thread (3-3-2013)
Neo-neocon: The Long Reach of Family and Time
The past isn't even all that past when it comes to family memories. Often we're just a generation or two away from major historical events:
Please let that sink in for a moment: my own grandfather's sister was born in 1838. Not only that, but she lived to be over 100 years old dance at my parents' wedding. She appears in photos of the occasion, a small figure wearing a black headscarf, almost impossibly old and wrinkled but smiling.

I never met her; she died some years before I was born. But what tales she might have told! One of the difficulties of reaching back in time by talking to the elderly is that the young rarely have the inclination to do it before it's too late. Old people-who cares what they have to say?
Luckily for me my mother's side is a long-lived line and so I was able to know my great-grandmother fairly well until she died at 94. She was sharp and feisty right up until the end - think of a savvier version of Granny from the Beverly Hillbillies. She was born around 1902 and I remember her mentioning once in passing that her grandmother had personal memories of Union troops arriving at their farm during the Civil War. Unfortunately I didn't get the chance to follow-up so this memory is now gone forever. :-(
And here is a photograph of a Revolutionary War soldier, Conrad Heyer, taken in 1852 when he was over 100 years old. Quite possibly this makes him the earliest-born human to ever be photographed.
He was approximately 103 when photographed, having been born in 1749. He was reportedly the first white child born in Waldoboro, Maine, then a German immigrant community. He served in the Continental Army under George Washington during the Revolutionary War, crossing the Delaware with him and fighting in other major battles. He eventually bought a farm and retired to Waldoboro, where he happily regaled visitors with tales of his Revolutionary War exploits until his dying day.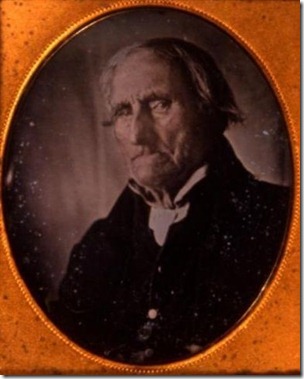 Our Upside Down Bizarro World: Students Tackle Gunman, Get Suspended From School
Citizen, self-defense is for the authorities:
The student said the suspect, a football player, threatened to shoot a teammate because he had been arguing with his friend.

Authorities confirmed to WFTX the weapon was indeed loaded, and the arrest report stated the suspect, identified by WVZN-TV as Quadryle Davis, was "pointing the gun directly" at the other student and "threatening to shoot him."

That's when, the teen told the station, he and two others tackled the suspect and wrestled the gun away. The next day, all three were suspended.
And be sure and follow the example of this good citizen at 1:00:
More Bizarro World News: Uganda Returns Misused Aid Money to Sweden
Uganda has reimbursed Sweden some 24 million kronor ($3.75 million) in aid that had been misappropriated by senior officials.

The amount is about half of the 45 million kronor refund that the Swedish International Development Agency (Sida) had sought.

...An investigation by the auditor general of Uganda last year found that a total of 86 million kronor in aid had been funnelled into private accounts linked to the prime minister's office in Kampala.
Or data in this case:
Let's fast-forward a half-century from the world of fiction to the very real world of military strategy. During World War II, Allied B-29 bombers were being shot down with great frequency. A mathematician named Abraham Wald, was given a challenging problem by military officials. How could these planes be optimally reinforced with armor plating? There were tradeoffs to consider. Every addition of plating added to the weight of the plane, decreasing it's performance characteristics. Therefore, reinforcements needed to be added only to the most vulnerable areas of the planes.

Wald was presented with data from planes returning from bombing missions. The data showed the pattern and frequency of hits from enemy gunfire. Conventional thinking led many to believe that Wald would recommend the reinforcement of those areas receiving the greatest number of hits.

Counter-intuitively, Wald recommended just the opposite, the reinforcement of those areas with the least frequency of bullet holes. Wald's profound insight, in the spirit of Sherlock Holmes, was to focus on the unseen. He grasped that the returning aircraft were the survivors, receiving enemy fire in non-vulnerable areas. The downed aircraft (which were not part of the data set) were the ones that had received the fatal hits, most likely to the remaining areas. It was those remaining areas (the ones free of bullet holes in the surviving planes) that needed the extra armor plating.
Most of the data we have in life is incomplete and you should always consider the 'unseen' that never even made it into the data set. Or else fall prey to survivorship bias.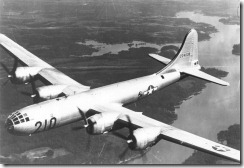 Not Even Pretending Anymore: WaPo Eliminates Ombudsman Position
Oh noes! Without an ombudsman, how will the Post mock apologize for the entire paper's staff voting for Obama? Justify its hit pieces on any candidate with an (R) after his name? Simultaneously advocate for gay marriage while claiming to be objective (after previously admitting how deeply the paper was in the tank for Obama)? And last but not least, when on earth will that backlog of corrections from 2008 and 2009 ever be completed?
Yep now they won't have to waste their (and our) time trying to explain away their bias and failure to check facts-too-good-to-check. 
Just Another Day Driving in Germany
Even when you're driving 155mph (250 km/h) you should always allow faster traffic to pass on the left.
Based on paintings and sculptures ancient hairstyles for women were complicated - so much so that it was long assumed they were actually wigs. But hair stylist and amateur scholar Janet Stephens shows that they were quite achievable with just bodkins and string. Here's how to get that vestal virgin look from 1800 years ago.
Also the 28 State-Sanctioned Hairstyles of North Korea: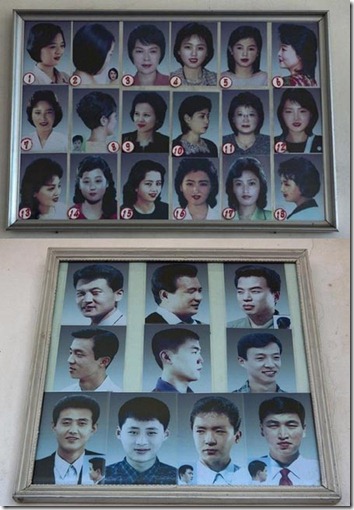 Plus high school, 1969-style.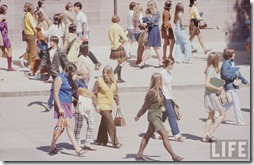 Weekly AoSHQ Commenter Standings
Top 10 commenters:
1 [1308 comments] 'sven10077' [183.49 posts/day]
2 [406 comments] 'Oldsailors Poet is no longer shamelessly hawking his book AmyLynn available on amazon.'
3 [347 comments] 'Jones in CO'
4 [322 comments] 'Anna Puma (+SmuD)'
5 [315 comments] 'MWR, Proud Tea(rrorist) Party Assault Hobbit </i></u></b>'
6 [311 comments] 'ace'
7 [302 comments] 'Bitter Clinger and All That'
8 [290 comments] 'kbdabear'
9 [283 comments] 'Vic'
10 [283 comments] 'toby928? for TB'
Top 10 sockpuppeteers:
1 [68 names] 'Suffering under sequester' [9.54 unique names/day]
2 [61 names] 'Islamic Rage Boy'
3 [54 names] 'kbdabear'
4 [51 names] 'The Political Hat'
5 [50 names] 'Methos'
6 [42 names] 'beach'
7 [38 names] 'andycanuck'
8 [34 names] 'Dang'
9 [31 names] 'toby928? for TB'
10 [28 names] 'Low Information Voter'
The group. Yeah.
Where it's at - the Twitter
Tonight's post brought to you by forever alone, Jurassic-style: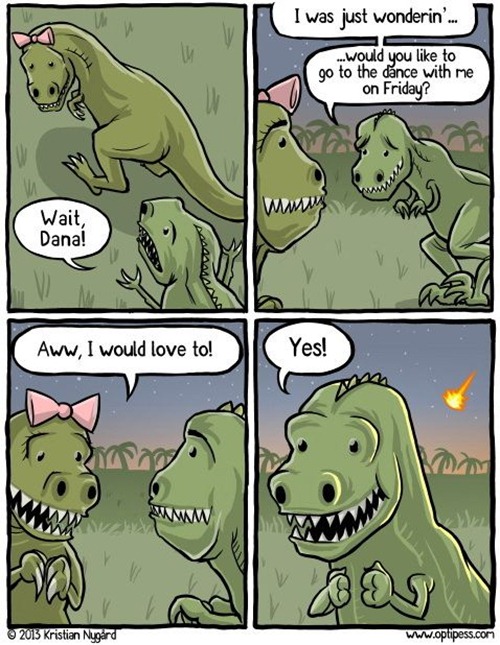 Notice: Posted by permission of AceCorp LLC. Please e-mail overnight open thread tips to maetenloch at gmail. Otherwise send tips to Ace.

posted by Maetenloch at
10:09 PM
|
Access Comments