« Just A Heads Up: The Leftist Outrage Factory Is Gearing Up
|
Main
|
Top Headline Comments 10-18-12 »
October 17, 2012
Overnight Open Thread (10-17-2012)–#46 Edition
The Top 150 Conservative Web Sites, October 2012
Woo-hoo we're number 46! Number 46 baby! Take that all you triple digit losers!
And look out Mr. H. Events and Ms. Malkin cause the moron horde is currently in its aware phase - and hungering for #44 .
The rest are below the fold.
* As always AoSHQ LLC bylaws require me to note that Alexa doesn't distinguish mu.nu domains so for all I know we could be a 3 digit loser too. :-(
The Walter Mitty Life of Joe Biden
He likes to play fantasy football:
During a campaign stop in Athens, Ohio, on Saturday September 8, Vice President Joe Biden said the last time he was in the town, playing against the Ohio University football team on October 19, 1963, he almost got arrested for walking into a girls' dormitory.
In his September 8 speech, Biden, to set up a story about how he was almost arrested on Ohio University's campus in 1963, said he came to Ohio University then because "my football team, the University of Delaware, came to avenge a loss" from 1961.
"I came ... I was a football player ... I came here in 1963 ... and we beat you Bobcats, 29-12," Biden said.
But you'll be shocked, SHOCKED to learn that it wasn't true:
It's a good story. It's just not true. at all.

Shawn at Free Republic discovered that Joe Biden did not play football at the University of Delaware in 1961, 1962, 1963, or 1964, according to past yearbooks.

The 1984 University of Delaware yearbook included an interview with Joe Biden. It's Biden first ever interview were he talks about his "triple major" ... and playing "intramural football" (flag football). There is no mention about him playing college football.(Links in the original.)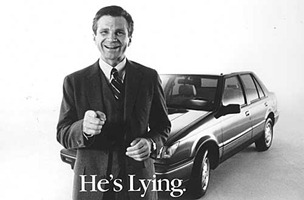 The EU to Ban High-End Video Cards?
Well that actually does sound like the EU I know.
"An update to an energy law, which will apply in the European Union, has the power to limit sale of discrete components deemed 'energy inefficient.' GPU maker AMD is worried this will affect future technology as it becomes available, as well as some current offerings. From TFA: 'According to data NordicHardware has seen from a high level employee at AMD, current graphics cards are unable to meet with these requirements. This includes "GPUs like Cape Verde and Tahiti", that is used in the HD 7700 and HD 7900 series, and can't meet with the new guidelines, the same goes for the older "Caicos" that is used in the HD 6500/6600 and HD 7500/7600 series. Also "Oland" is mentioned, which is a future performance circuit from AMD, that according to rumors will be used in the future HD 8800 series. What worries AMD the most is how this will affect future graphics cards since the changes in Lot 3 will go into effect soon. The changes will of course affect Nvidia as much as it will AMD.' Is this the beginning of the end for high-end GPU sales in the EU?"
Of course the components aren't really 'inefficient' - you are getting a lot more speed and performance in return for a higher power draw.  Designers have been making this tradeoff since forever. But the EU bureaucrats' will to control knows no bounds.
Oh Goody: US Census To Start Asking About Sexual Orientation
The U.S. Census Bureau announced Friday that it is seeking advice on how to address lesbian, gay, bisexual and transgender populations in implementing the once-a-decade census.

The census, which has never counted LGBT people directly, has indirectly referenced gay people through its count of same-sex married couples and "unmarried partner" households in the past.
Well this is going to be a lot of fun come 2020.
Need a Unique Costume This Year?
Well I'm guessing you'll be the only person in the tri-state area coming as a sexy rabbi.
Note beard, mustache, sexiness and hat not included.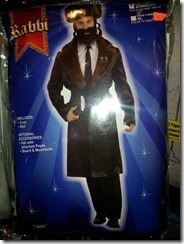 And I'm sure just like these days she paid quite a bit for this to be done to her.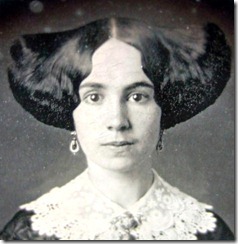 Stuff from a mystery Cob:
The 500 Greatest Songs of All Time (no edged weapons allowed for this topic)
Teh Tweet!
Yahoo group. That is all.
Tonight's post brought to you by the Halloween evolution of women: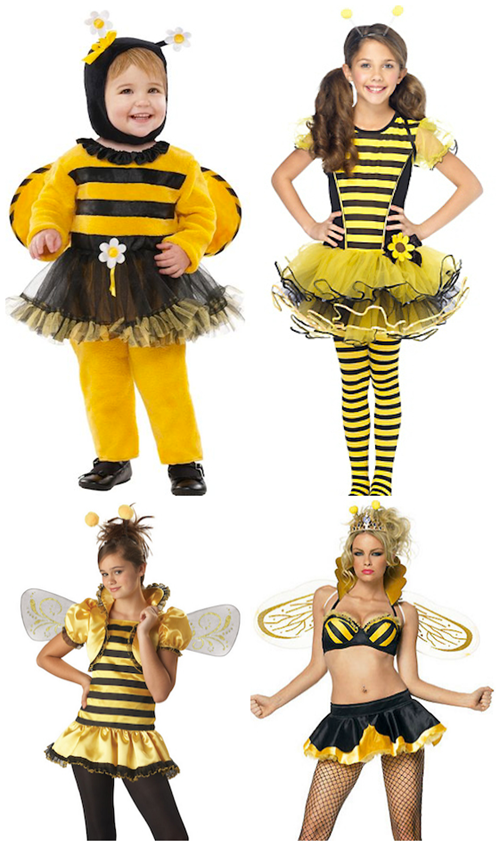 Notice: Posted by permission of AceCorp LLC. Please e-mail overnight open thread tips to maetenloch at gmail. Otherwise send tips to Ace.

posted by Maetenloch at
10:25 PM
|
Access Comments