« Post-Debate Cigarette Thread
|
Main
|
The Mile High Massacre: Post-Massacre Pictures Emerge »
October 04, 2012
The Mile High Massacre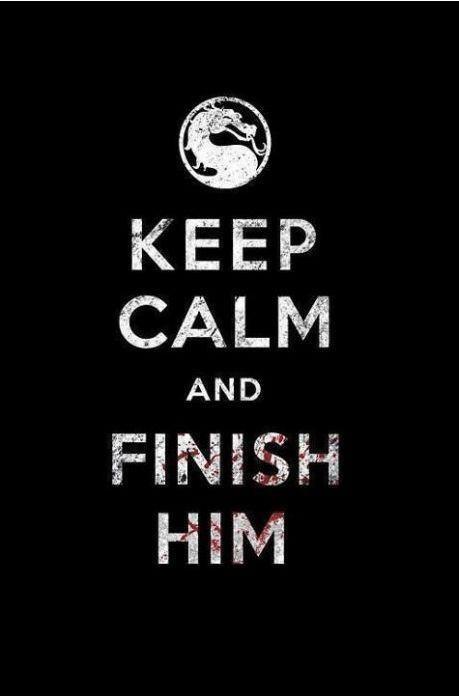 Bryan Preston, who linked that cool gif above, has one warning about Romney's domination: There's no place of Obama to go but up.
Romney was so dominant that he can only get worse from here. Obama was so awful that he can only improve.

Do you see what the mainstream media can do with those trajectories?

They're already writing the script at the New York Times. Now Obama just has to look better in the next debate than he looked last night.
So the advice for Romney: Treat tonight like a loss and do even better next time.
Weekly Standard runs down some takeaways from the Mile High Massacre, primarily: What the hell was Obama or his debate prep team thinking?
I think @exjon said something like this: The problem is that Barack Obama was prepared to combat his favorite opponent -- a strawman. But a genuine man showed up, and he didn't have flint enough to set a real man on fire.
Obama was genuinely surprised to learn that Mitt Romney's plan has always been to reduce rates while keeping taxation revenue-neutral. He had prepared a Strawman Bonfire. It turns out he wasn't alone in that ignorance: Watching CNN, I was shocked to discover these "reporters" who presume to inform The Common Man were learning this for the first time, too.
I don't bother linking the irrelevant liberal Andrew Sullivan anymore but I will strongly encourage you to drink his sweet tears. And he blubbers up a lot of them.
He doesn't think Obama won a single exchange, and started calling it a "rolling calamity" for Obama fairly early. Then his mood got bluer when Romney got even better, and Obama got even worse.
Hot Air runs down a lot of stuff you probably know, but maybe you missed some.
On Intrade, Obama lost 11% in one bad night.
CNN's flash poll has lots of good news for Romney. Registered voters (D+4) say he won 67-25, the highest margin of victory since CNN started flashpolling debates.
As far as "edged your vote in one direction:" Romney 35% more likely, Obama 18% more likely. 47% say no effect.
Did Obama do better or worse than you expected? Better, 21%; worse, 61%.
Romney -- better, 81%; worse 10%. (And that's just liberals who are lying, or who are trying to express outrage at all the LIES Romney told.)
In all areas the debate was about -- economy, leadership, taxes, health care, debt -- Romney won the night by fat margins, in the fifties to Obama's forties. Romney's lead isn't so great on health care, but he is in fact leading on Democratic issue, 52-47.
On favorable/unfavorable, Obama split 49/49, while Romney actually goosed an already decent number (which surprised me) further up to 56/42. (!!!)
On who is more likable, they're tied 45/46, with Romney with that (very MoE) edge.
So... I dunno. Romney's ahead on likability?
Finally -- among independents (not all RV's), Romney decimated Obama, 75-17.
Seventy-five to 17.
Good Lord.
If you haven't watched Frank Luntz's focus group of dunces well-informed and dutiful undecided citizens who make all the correct decisions, in time, I suggest you rectify that oversight posthaste.
It was a good night for Romney, and he now has the momentum, if not quite yet the lead. That'll take a few days.
These polls are so good for Romney I expect the left to indulge in a bit of Poll Trutherism and suggest that naturally the audience was more Republican than Democrat because, I don't know. Whatever.
Even if that's so -- even the Huffington Post declares Romney the winner. It's not as if people who didn't watch the debate will be confused about the outcome of it. It's very clear who won. Even James Carville admits Romney wanted to be there, and Obama didn't.
Can Romney keep the momentum? Well, he's giving a "major" foreign policy speech next week, and of course Obama's best hope of reversing the momentum is... a Joe Biden victory over Paul Ryan.
Plus, the unemployment numbers for September come out Friday. We don't know if they'll be good or bad, but they're rarely good, and we haven't seen any signals suggesting that help for Obama is coming on this front.
This could be a very, very bad two weeks for Obama.
Blame the Moderator! The big liberal line is that Romney beat up both Obama and poor Jim Lehrer. The wanted Jim Lehrer to do what journalists do most of the time, protect Dear Leader from criticism.
Of course Obama actually spoke for four more minutes than Romney.
However, this argument is about juicing the refs for the next game -- because they know Biden is weak, and now know Obama needs some special TLC, they're trying to get the moderators to dog Ryan and Romney. They know their candidates aren't up to it, so they want the press, as usual, to ride to their rescue.
This will intensify all this week-- the calls will be for moderators to vigorously challenge the Republicans in order to aid Obama and Biden.
Expect it.