« Obama: Clearly, we need to hold more fundraisers
|
Main
|
#AOSHQDD : Interim Presidential Race Forecast, Part One »
June 20, 2012
Overnight open Thread (6-20-2012)
But of course: Sen. McCain Wants Federal Regulations for Boxing
My friends if you enjoyed his fine work in cap-and-trade and McCain-Feingold, then you'll love this.
Now McCain may have somehow finagled a lifetime 89 ACU rating but in his gut he's all nanny-stater:
Arguing the sweet science is "plagued" by "fraud, corruption and ineffective regulation," Sen. John McCain (R-Ariz.) is proposing a United States Boxing Commission with the power to determine who judges and referees major fights.

McCain co-introduced the legislation Monday with Senate Majority Leader Harry Reid (both men were amateur boxers in their younger years). The duo's move was spurred by Timothy Bradley's controversial win over Manny Pacquiao earlier this month in Las Vegas. Reid, who represents the boxing mecca of Nevada, said last week he believed Pacquiao should've won the fight, an opinion echoed by pundits. The promoter who represents both fighters said the "outlandish" decision represented "a death knell for the sport."

"Professional boxing remains the only major sport in the United States that does not have a strong, centralized association, league or other regulatory body to establish and enforce uniform rules and practices," McCain said in a Senate floor speech introducing the legislation.
Call me cynical but I'm wondering exactly how much Dingy Harry and The Maverick lost on that fight.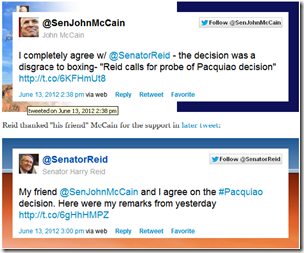 I guess it's some kind of cosmic justice when dolphins who are known for their general rape-rapiness end up getting tentacle-raped themselves.
An octopus got the joyride of its life last week when it somehow became stuck on the belly of a bottlenose dolphin in the Ionian Sea. More specifically, the tentacled sea creature had a seat on the dolphin's genital slit.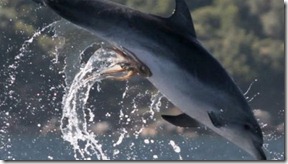 Portland is a Giant 'Food Desert' According to Government
Which would seem odd since it's got tons of grocery stores and many, many restaurants. But this is a government definition (hence involving sweet, sweet government money) we're talking about:
According to USDA guidelines, neighborhoods more than a mile from a grocery store (and meeting certain below-average-income requirements) qualify as food deserts. Portland, however, deems low-income areas a mere half-mile from a grocery store "underserved," despite the fact that 94 percent of Portland households report owning at least one car (compared with 70 percent of households in San Francisco and 46 percent in New York).

...And if the center of a census tract is more than half a mile from a full-service grocery store, the entire tract is labeled underserved. As a result, Portland boasts "food deserts" containing Safeway, Trader Joe's, and Grocery Outlet stores simply because those outlets are more than half a mile from the center of the local census tract.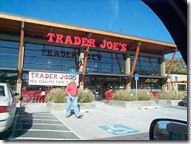 Your Government at Work: Over 1700 Drug Shortages Created or Saved!
Unsurprisingly when you raise the costs of manufacturing and reduce the amount of money companies can make from generic drugs, they will rationally decide to stop making them. Hence the current shortages of very commonly used injectable drugs
The FDA began to ramp up GMP rules and regulations under the new commissioner in 2010 and 2011 (see figure at left). In fact, the report indicates that FDA threats shut down some 30% of the manufacturing capacity at the big producers of generic injectables. The safety of these lines was not a large problem and could have been handled with a targeted approach but instead the FDA launched a sweep against all the major manufacturers at the same time. These problem have been exacerbated by a change in Medicare reimbursement rules and by the rise of GPOs (buying groups) which reduced the prices of generics. Thus, in response to the cut in capacity, firms have shifted production from less profitable generics to more profitable branded drugs, so we get shortages of generics rather than of branded drugs.

Add to these major factors a few unique events such as the FDA now requiring pre-1938 and pre-62 drugs to go through expensive clinical trials, the slowdown of ANDAs and crazy stuff such as DEA control over pharmaceutical manufacturing and you get very extensive shortages.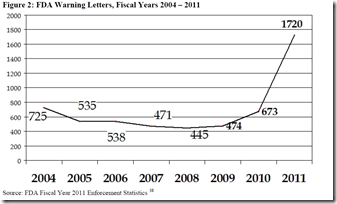 What Travel Guides Say About the US
A lot about politics, tipping, and avoiding trains. Not so much on the proper etiquette involving smugness, self-satisfaction.
Politics get heavy treatment in the books, as do the subtleties of discussing them, maybe more so than in any other guidebook I've read (what can I say, it's an addiction). Lonely Planet urges caution when discussing immigration. "This is the issue that makes Americans edgy, especially when it gets politicized," they write, subtly suggesting that some Americans might approach the issue differently than others. "Age has a lot to do with Americans' multicultural tolerance."

Rough Guide doesn't shy away from the fact that many non-Americans are less-than-crazy about U.S. politics and foreign policy, and encouragingly notes that many Americans are just as "infuriated" about it as visitors might be. Still, it warns that the political culture saturates everything, and that "The combination of shoot-from-the-hip mentality with laissez-faire capitalism and religious fervor can make the U.S. maddening at times, even to its own residents."

...Americans have a social institution called a "gratuity". Basically, the price on the menu at any place which serves food is not the real price. The real price is 20% higher. You have to calculate 20%, write it under the subtotal, and sum to arrive at the real price. Taxis work the same way. It is considered very rude not to pay the "gratuity."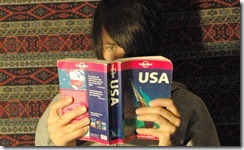 How About a Little Herb Alpert and the TJB
I only knew his tunes from endless versions on Muzak so imagine my surprise when I found my dad's Herb Alpert records and discovered that Muzak was based on actual, good songs. And I'll always have fond memories of the whipped cream girl.
Teh Tweet!
Tonight's post brought to you by the banned-in-Michigan v-word: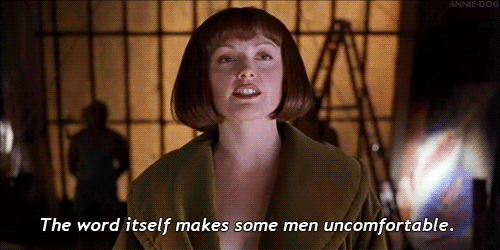 Notice: Posted by permission of AceCorp LLC. Please e-mail overnight open thread tips to maetenloch at gmail. Otherwise send tips to Ace.

posted by Maetenloch at
09:59 PM
|
Access Comments