« Open Thread
|
Main
|
Overnight Open Thread (5-28-2012) »
May 28, 2012
The Coldest Winter
From the title of David Halberstam's book on the Korean War. You have to read through his politics but it's worth the slog, seriously, he does a good job with the rest.
This one was called the forgotten war. A "police action". We did the men who fought in it a diservice with that expression. It was a hot war in the cold war, and good men fought and bled. And died.
If you have Netflix, I recommend "Chosin" which was recommended to me today on twitter by @jimmiebr It's a hard thing to watch, but it is well worth your time.
My father was a veteran of Korea. Navy. He didn't fight and suffer like the Marines at Chosin or the soldiers of IX Corps but he didn't sit on his ass either.
Many of us know about the Korean war from watching M*A*S*H. Well, some of us do. Three years, June 1950 to July 1953. 36,940 American dead. 92,134 American wounded. 3,737 MIA, over four thousand POWs.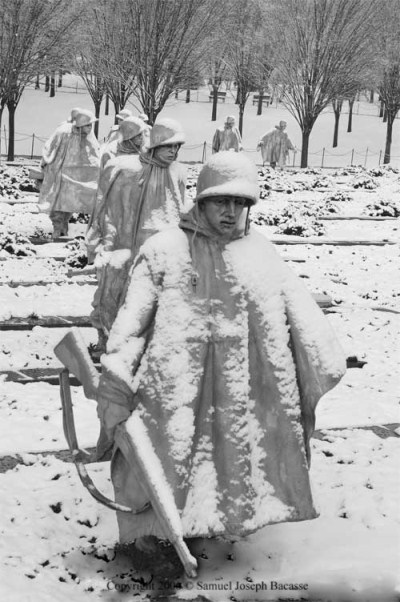 posted by Dave In Texas at
08:29 PM
|
Access Comments