« The Coldest Winter
|
Main
|
Top Headline Comments 5-29-12 »
May 28, 2012
Overnight Open Thread (5-28-2012)
10 Things to Remember About Memorial Day
Some facts about today that you may not have known.
Memorial Day was a response to the unprecedented carnage of the Civil War, in which some 620,000 soldiers on both sides died. The loss of life and its effect on communities throughout the North and South led to spontaneous commemorations of the dead

...From the practice of decorating graves with flowers, wreaths and flags, the holiday was long known as Decoration Day. The name Memorial Day goes back to 1882, but the older name didn't disappear until after World War II. Federal law declared "Memorial Day" the official name in 1967.
General Orders No. 11 stated that "in this observance no form of ceremony is prescribed," but over time several customs and symbols became associated with the holiday.
It is customary on Memorial Day to fly the flag at half staff until noon, and then raise it to the top of the staff until sunset.

...And in 2000, Congress established a National Moment of Remembrance, which asks Americans to pause for one minute at 3pm in an act of national unity. The time was chosen because 3pm "is the time when most Americans are enjoying their freedoms on the national holiday."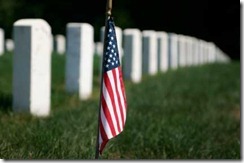 Sometimes at the cost of several of their prime playing years.
2. Ted Williams
Branch Of Military: Marines
Year Enlisted: 1942
Conflict: World War II and Korean War
Notable Facts: Enlisted immediately following his first triple crown season. Served as a flight instructor during World War II. Was recalled in 1952 for Korea where he flew combat missions.
Baseball Seasons Lost: 5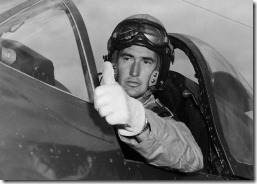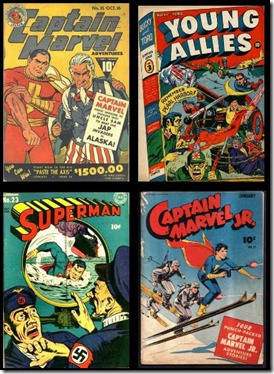 Brett Kimberlin's Music Videos
Yep lying felon Kimberlin also did agit-prop music videos.
It appears that sometime around 2006, several years after Kimberlin was released from prison, he joined a band named Op-Critical. The band's music can best be described as liberal alternative rock and they claim some of it has been featured at ACLU and Amnesty International events. Their music mirrors that of other little known liberal bands who trashed bush in the later part of his presidency and would be unremarkable if it weren't for the fact that one of the guys playing guitar and singing is a violent criminal.
Given his history and MO as bomber it's pretty creepy when the video shows Kimberlin lurking around the DC subway mixed with shots of an unattended bag.
Also there's going to be a court hearing on Kimberlin's request for a 'peace order' against Aaron Walker tomorrow at 8:30am in the Rockville, MD courthouse. So if there are any morons who could attend, it would be a great show of support for Aaron.
Kimberlin, who in 1981 was sentenced to 50 years in federal prison for his Indiana bombing spree and other crimes, has requested a "peace order" against Virginia attorney Aaron Walker, who says Kimberlin tried to "frame" him on an assault charge earlier this year. The final hearing on Kimberlin's peace order request - which Walker has described as "frivolous" - is scheduled for Tuesday at 8:30 a.m. in Montgomery County District Court (191 E. Jefferson St., Rockville, Md. 20850), according to the court's official Web site
The fact that so many successful politicians are such shameless liars is not only a reflection on them; it is also a reflection on us. When the people want the impossible, only liars can satisfy them, and only in the short run. The current outbreaks of riots in Europe show what happens when the truth catches up with both the politicians and the people in the long run. Among the biggest lies of the welfare states on both sides of the Atlantic is the notion that the government can supply the people with things they want but cannot afford. Since the government gets its resources from the people, if the people as a whole cannot afford something, neither can the government. There is, of course, the perennial fallacy that the government can simply raise taxes on "the rich" and use that additional revenue to pay for things that most people cannot afford. What is amazing is the implicit assumption that "the rich" are all such complete fools that they will do nothing to prevent their money from being taxed away. History shows otherwise.
What It Looks Like When Jet Fighters Attack You
Here two Argentine A-4 Skyhawks are on an attack run on the HMS Broadsword during the Falklands War.
The A-4 Skyhawks flew just a few feet above the water to avoid radar detection as the following historical photograph, depicting Captain Pablo Carballo (on the left plane) and Lieutenant Carlos Rinke (right, barely visible below the horizon) attacking HMS Broadsword, shows.

The two aircraft released one bomb each one of those missed the target whereas the other one managed to hit the Broadsword in spite of the intense anti-aircraft fire. But the Mk.17 failed to explode.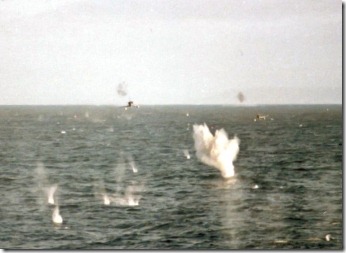 British Army Clerics Now +3 in Melee Attacks
Clergy preparing to go to war as Army padres are training with shepherds' crooks in place of guns.

Those who sign up for the Professionally Qualified Officer course at the Royal Military Academy Sandhurst in Surrey are given the fine-oak, 5ft crooks by senior officers to carry in drills and exercises alongside other cadets who are armed with rifles.

The Ministry of Defence said the crooks, symbols of Christian leadership, were a 'tongue-in-cheek' replacement for guns as padres are barred from carrying weapons under the Geneva Convention.

...An MoD spokesman said the trainee Army chaplains were not required to carry crooks, but it was seen as 'good form' and most of them did so with enthusiasm.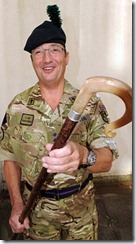 So put away those white gloves and colored liquors.
Memorial Day is upon us and with it, for seasonal drinkers at least, a return to clear spirits. But instead of a vodka-soda or a gin and tonic, how about a Negroni? As per Eric Felten's How's Your Drink, it's a rather simple cocktail: 1 ounce Campari, 1 ounce red vermouth, 1 ounce gin. "Shake with ice and strain into a cocktail glass or serve on the rocks in an Old-Fashioned glass. Add a splash of seltzer if you like and garnish with orange-slice or peel."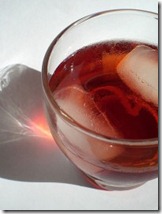 As always wear your SoulGuardsTM before viewing.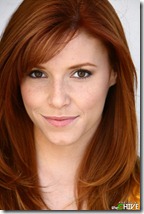 The Yahoo AoSHQ group. Bla bla bla.
And don't forget about the Job Bank.
And my twitter thang.
Tonight's post brought to you by D-Day: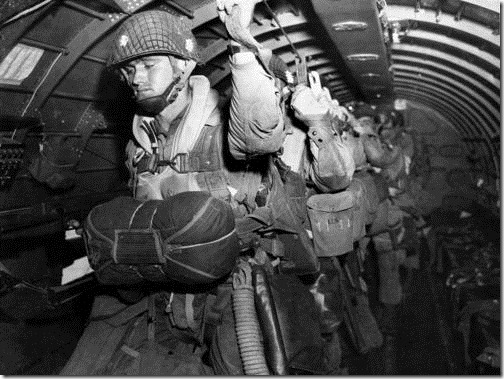 Notice: Posted by permission of AceCorp LLC. Please e-mail overnight open thread tips to maetenloch at gmail. Otherwise send tips to Ace.

posted by Maetenloch at
10:31 PM
|
Access Comments