« Honor
|
Main
|
Wisconsin Recall Race- Official #AOSHQDD Call »
May 27, 2012
Sunday Morning Book Thread 05-27-2012: Memorial Day Edition [OregonMuse]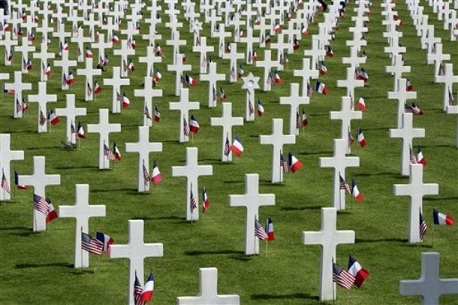 In Memory of Those Who Served
Good morning, morons and moronettes, it's time once again for the wildly popular Sunday Morning AoSHQ Book Thread.
I would like to take a moment on this Memorial Day weekend to thank all of those rough men in our Armed Forces who stood by, and were willing to do violence on my behalf so I could sleep soundly in my bed, especially those who paid the ultimate price for doing so. I cannot express my gratitude adequately enough for such men.
Here are some books on the Vietnam War that are well worth reading, and they've probably been already mentioned back when Monty was in charge of this thread:
Stolen Valor : How the Vietnam Generation Was Robbed of Its Heroes and Its History. This truly is a monumental work.
The Politically Incorrect Guide to the Vietnam War
And then there's The Big Story by Peter Braestrup, which is an analysis of American media coverage of the 1968 Tet Offensive. For those of you who may not know, the Tet Offensive was a tremendous American/ARVN victory that, for all intents and purposes, destroyed the Viet Cong as a fighting force, but which was presented to the American people as a defeat by the lying rat bastard commies in the MSM/MBM/MFM/DBM/etc. There were a number of reasons for this and, surprisingly enough, not all of them were due to the lying rat bastard commies in the MSM/MBM/MFM/DBM/etc., although many of them clearly were.
And did I say that even back in 1968, the MSM/MBM/MFM/DBM/etc. were a bunch of lying rat bastard commies? This point cannot be emphasized enough.
I think Braestrup's original analysis of Tet media overage was 2 volumes; this appears to be an abridged version.
And for expert analysis of historical conflicts, you can't go wrong with Victor Davis Hanson. He's written a ton of books, but for a taste, try Carnage and Culture: Landmark Battles in the Rise to Western Power for starters.
As always, book thread tips may be sent to aoshqbookthread@gmail.com
Note to you moron authors who have asked me to mention your books. I've been accumulating these requests and I'll put 'em all up on next week's thread.
Hopefully, you all have been reading some good stuff this week.


posted by Open Blogger at
11:00 AM
|
Access Comments