« Graphic of the Day
|
Main
|
Top Headline Comments 4-23-12 »
April 22, 2012
Overnight Open Thread (4-22-2012)
Happy Happy Earth Day 2012 all. Hope your Gaia bonfire went well.

It may be high tech military devices that get all the media attention but never forget that there is always room for improvement in even the most mundane of military equipment.
Muzzle breaks:
The new accessory is a muzzle brake. These devices tend to be about 10 cm (4 inches) long and weigh 110-140 gm (4-6 ounces). They screw onto the front of the barrel and keep the barrel more stable after each shot reducing recoil, as well as flash. ...The latest feature is to have threads in the small round holes in the muzzle brake, where the gas from the bullet propellant can disperse. The new EFFIN muzzle brakes allow you to screw plugs into some of these holes to compensate for the tendency of your rifle to jerk a bit to one side. This keeps you steadier for the next shot which, in combat, is often needed immediately.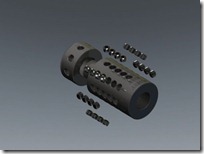 Dust-proof magazines:
A lower tech, but equally useful item, is the dust-proof magazine. ...Commercial firms have come out with several generations of magazines that try to seal the magazine well to keep the talcum powder-like crud out of the rifle. One of the most effective of these is the Advanced Reliability Combat magazine that includes a soft gasket that creates a dust-proof seal when the magazine is inserted in an M-4, or similar weapon (like the SOCOM SCAR). ...Magazines of this type are also available with another simple, but life-saving, innovation: a strip of see-through plastic running the length of the magazine, showing how many bullets you have left.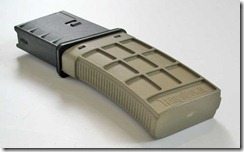 A better way to carry a wounded soldier:
Some Israeli commandos came up with a simple method for carrying a wounded man out of difficult situations (inside buildings or over rough terrain). Basically it's a series of straps that allows one man to carry the casualty on his back, like a backpack. The carrier has both hands free, to handle a weapon or help in getting down stairs or over obstacles. The device is now sold (for $80) as the IPC (Injured Personnel Carrier). Another example of how necessity is the mother of invention.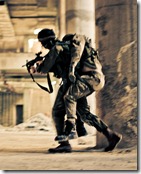 Note that all of these cost less than $100.
Is "Marrying Up" Really the Conservative Female Ideal?
So S.E. Cupp defended Ann Romney and expressed a desire to emulate Ann's life herself:
As a thirtysomething, city-dwelling, hypereducated, independent-thinking woman, I suppose I should recoil at the idea of one day getting married, quitting my ultracompetitive job and staying home to raise my brood of germ-carrying moochers.

But as I sit in a cramped New York apartment, surrounded by bills, drowning in a sea of deadlines, the conventional life of a stay-at-home mother actually sounds pretty nice..

...But by marrying wealthy, Ann made a truly empowering decision that allowed her the freedom to do whatever she wanted. And she did it, by all accounts, without sacrificing the really important stuff, marrying someone she loved..

In fact, her excellent choice of a mate makes her uniquely qualified to talk about the most important economic issue that real women confront: How am I going to support myself and my future family?
But William Jacobson of Legal Insurrection thinks she's playing right into the hands of the Democrats:
Is marrying up the conservative female ideal?

Doesn't that play right into the hands of the class warfare-iers who claim (falsely) that a woman's choice to stay at home and raise children rather than work outside the home fundamentally is a choice only for the wealthy?
Eh. All things considered who wouldn't want a wealthy spouse? And just because this choice appeals to Cupp hardly defines it as the ideal for all conservative women.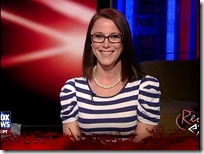 10 Things You (Probably) Didn't Know About Mad Max
Among other factoids - Mel Gibson get the role thanks to a busted face from a bar fight and most of the crew were paid in beer:
Director George Miller bribed a lot of people to work on the film with "slabs" of beer. In Australia, a "slab" is a case of 24 cans. Slabs were used to pay ambulance drivers, a tractor driver, and it's safe to imagine some of the bikers as well. Sounds like a fair deal to me.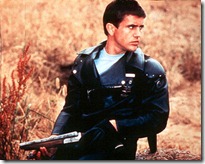 News You Can Use: The Official Protocol on How to Destroy Animal Carcasses with Explosives
Works for hobos too.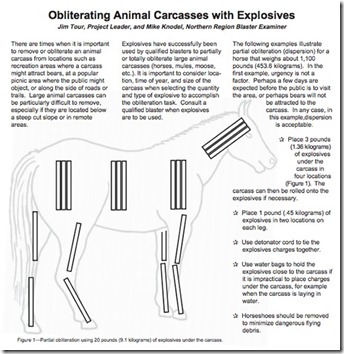 Predicting How Long Celebrity Marriages Will Last
Garth, a self-professed uber-geek, has crunched the numbers and discovered a better way to gauge the toxic effects of celebrity. Whereas the old equation measured fame by counting the millions of Google hits, the new equation uses a ratio of two other measures: the number of mentions in The Times divided by mentions in The National Enquirer.

"This is a major improvement in the equation," Garth says. "It turns out that overall fame doesn't matter as much as the flavor of the fame. It's tabloid fame that dooms you. Sure, Katie Holmes had about 160 Enquirer hits, but she had more than twice as many NYT hits. A high NYT/ENQ ratio also explains why Chelsea Clinton and Kate Middleton have better chances than the Kardashian sisters."

Garth's new analysis shows that it's the wife's fame that really matters. While the husband's NYT/ENQ ratio is mildly predictive, the effect is so much weaker than the wife's that it's not included in the new equation. Nor are some variables from the old equation, like the number of previous marriages and the age gap between husband and wife.
After he crunched the numbers, Garth's advice to Jessica Simpson and Ms. Spears is to avoid marriage anytime soon. And he doesn't hold out much long-term hope for a Kardashian sister married to a pro basketball luminary.

"I've calculated the chance of Khloe Kardashian and Lamar Odom celebrating their golden anniversary," he says, "Even when I extend it to 15 decimal places, the probability is still zero."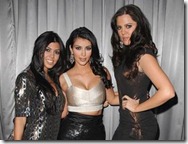 Weekly AoSHQ Commenter Standings
Top 10 commenters:
1 [641 comments] 'Tammy al-Thor' [89.99 posts/day]
2 [545 comments] 'logprof'
3 [395 comments] 'AllenG (Dedicated Tenther) SMOD 2012'
4 [371 comments] 'Vic'
5 [352 comments] 'StuckOnStupid'
6 [336 comments] 'Robert'
7 [335 comments] 'yankeefifth'
8 [298 comments] 'CoolCzech'
9 [296 comments] 'Jane D'oh'
10 [286 comments] 'Soothsayer'
Top 10 sockpuppeteers:
1 [86 names] 'logprof' [12.07 unique names/day]
2 [68 names] 'GOTV - rate God Bless America at IMDB and correct the astroturf reviews'
3 [67 names] 'Cicero'
4 [61 names] 'kbdabear'
5 [48 names] 'toby928'
6 [35 names] 'Beefy Meatball'
7 [34 names] 'Tough,Tougher,Crunchy'
8 [30 names] 't-bird'
9 [29 names] 'Mama AJ'
10 [29 names] 'Islamic Rage Boy'
The group. Yeah.
Where it's at - the Twitter
Tonight's post brought to you by Audrey: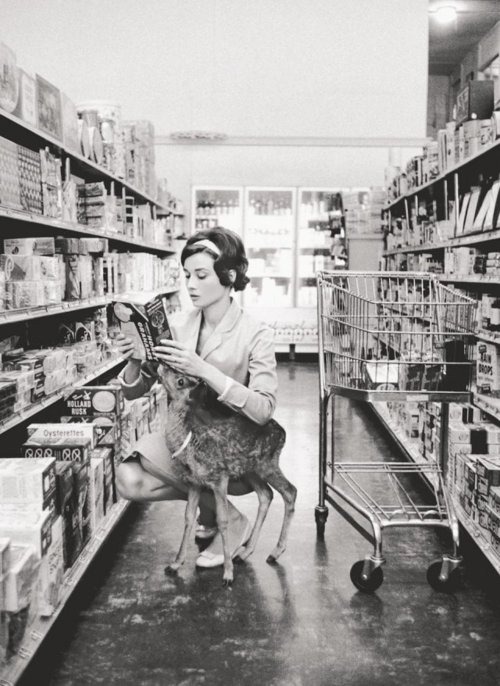 Notice: Posted by permission of AceCorp LLC. Please e-mail overnight open thread tips to maetenloch at gmail. Otherwise send tips to Ace.

posted by Maetenloch at
10:20 PM
|
Access Comments