« "Global Minimum Tax" Not What I Thought It Was, Or Implied It Was
|
Main
|
The Onion: After Just A Few Days In New York City, Tim Tebow Is Already Addicted To Crack & Gay Sex »
March 30, 2012
Things I Never Thought I'd Write Department: Keith Olbermann Fired From a Job
Olbermann's Statement Added
Current TV said Friday afternoon that it had terminated the contract of its lead anchor Keith Olbermann, scarcely one year after he was hired to reboot the fledgling channel in his progressive political image.

Mr. Olbermann did not immediately respond to a request for comment. Current indicated that he had failed to honor the terms of his five-year, $50 million contract, giving the channel the right to terminate it.
This could be jockeying for position as far as the settlement, but that does seem to be an aggressive posture, no? So even if there's to be a settlement, they seem ready to push their rights and make it as small as possible.
A statement from the company states:
"Current was also founded on the values of respect, openness, collegiality, and loyalty to our viewers. Unfortunately these values are no longer reflected in our relationship with Keith Olbermann and we have ended it."
Olbermann will not even be afforded the opportunity to sign off and say good bye. As I said, aggressive.
The vote on this, by senior managers at the outfit? Unanimous.
Olbermann's Statement: Just getting it up, haven't read it yet.
My full statement:

I'd like to apologize to my viewers and my staff for the failure of Current TV.
Editorially, Countdown had never been better. But for more than a year I have been imploring Al Gore and Joel Hyatt to resolve our issues internally, while I've been not publicizing my complaints, and keeping the show alive for the sake of its loyal viewers and even more loyal staff. Nevertheless, Mr. Gore and Mr. Hyatt, instead of abiding by their promises and obligations and investing in a quality news program, finally thought it was more economical to try to get out of my contract.

It goes almost without saying that the claims against me implied in Current's statement are untrue and will be proved so in the legal actions I will be filing against them presently. To understand Mr. Hyatt's "values of respect, openness, collegiality and loyalty," I encourage you to read of a previous occasion Mr. Hyatt found himself in court for having unjustly fired an employee. That employee's name was Clarence B. Cain. http://nyti.ms/HueZsa
Um. Well, I'm sure Current can't point to any of Olbermann's history to demonstrate he's a problem employee.
In due course, the truth of the ethics of Mr. Gore and Mr. Hyatt will come out. For now, it is important only to again acknowledge that joining them was a sincere and well-intentioned gesture on my part, but in retrospect a foolish one. That lack of judgment is mine and mine alone, and I apologize again for it.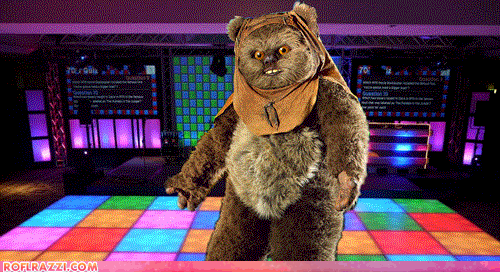 posted by Ace at
05:15 PM
|
Access Comments