« CAC's Projection for the U.S. Senate (March 2012 edition)
|
Main
|
Top Headline Comments 3-16-12 »
March 15, 2012
Overnight Open Thread (3-15-2012)
With Barry It Was Always About Race
From a Illinois Daily Herald -Associated Press article on young Barack in May, 1990:
The charismatic 28-year-old, ensconced in the halls where tradition reigns, is taking aim at another custom: Obama's sights are set on the South Side of Chicago, not on a U.S. Supreme Court clerkship or a fast-track career with, a cushy firm.

"It's crucial that people don't see my election [to the law review] as somehow a symbol of progress in the broader sense, that we don't sort of point to a Barack Obama any more than you point to a Bill Cosby or a Michael Jordan and say 'Well, things are hunky dory,'" Obama said.

"There's certainly racism here. There are certain burdens that are placed, more emotionally at this point than concretely," Obama said.
"Hopefully, more and more people will begin to feel their story is somehow part of this larger story of how we're going to reshape America in a way that is less mean-spirited and more generous," Obama said.

"I mean, I really hope to be part of a transformation of this country."And the future of black people and of America generally? "It depends on how good I do my job," he said.
So in his view we're a 'just downright mean' country. But don't worry – he's probably 'proud of us for the first time' for electing him president despite our inherent national racism. And maybe after a third term we'll finally be worthy of The Lightworker.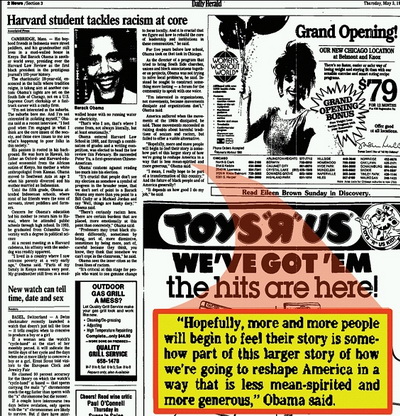 There's a new crisis in town – Acid Ocean:

The authors conclude, "[T]he current rate of (mainly fossil fuel) CO2 release stands out as capable of driving a combination and magnitude of ocean geochemical changes potentially unparalleled in at least the last ~300 [million years] of Earth history, raising the possibility that we are entering an unknown territory of marine ecosystem change."
And of course we must dismantle our industrial society, do everything in a new more expensive way and buy indulgences for our eco sins to prevent the average pH of the ocean falling from 8.4 to 8.3 or the Earth is DOOOOOOOOOOOOMED!!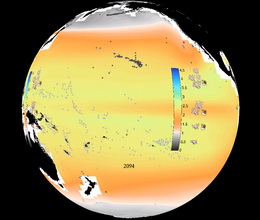 Secretary of Education: Teachers Deserve $150,000 Salaries
Because the government is SO good at deciding who deserves who deserves money and who doesn't.

Secretary of Education Arne Duncan used his SXSWedu keynote address earlier this week to advocate for more professional development and higher salaries for teachers. Duncan argued that teacher salaries should start at about $65,000 a year and range up to $150,000 a year for highly rated veterans.
But even the liberals at GOOD aren't buying this:

But considering the draconian budget cuts that have led to thousands of teacher layoffs nationwide, every teacher who hears Duncan's suggested salaries has to be asking themselves where that money is supposed to come from.

… If states can't afford to keep teachers at the relatively low salaries they're paid now, why are we even discussing the possibility of more money?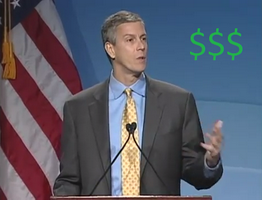 Should The Firearm Industry Back Obama?
Because he's been bery bery good for them.



Since 2008, states with publicly available concealed carry records show increases 46% to 161% more licensees.

The 2012 SHOT show was the biggest yet, with over 100 countries represented and a record attendance.

28 states reported an increase in hunting licenses.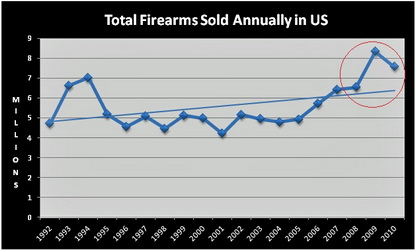 4 Hilariously Unexpected Feuds Between Fringe Groups
Okay you've heard of 9/11 'Truthers' but it turns out that they're divided into two bitter camps who hate each other – 'Planers' and 'No-Planers':

"No Planers" believe that the travesty on September 11 was orchestrated by the U.S. government, but they also insist that the planes involved were actually holograms. That latter point has made countless other 9/11 conspiracy theorists throw up their hands and say, "Well that's just crazy." It forces everyone who believes there were planes involved into the awkward predicament of arguing against a group that fundamentally shares their beliefs. Planers and No Planers are so bitter about one another's existence that they use up all their energy trying to expose the other side as a bunch of fringe lunatics. By the end of each day, they have no time or enthusiasm left to proselytize to the masses about their common belief or, at the very least, to look up the definition of irony.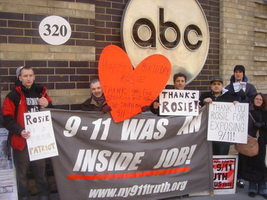 Best Headline of the Week: Busty Swede 'Loses' Boob in Mud Wrestling Mishap
Blogger Lina Hellqvist, 24, is one of ten "beautiful big city girls" competing on the "Djungelns Drottning" ('Queen of the Jungle') reality television show currently airing on Sweden's Kanal 5.
The show sees the women dropped "in the middle of the jungle" where they are faced with a variety of challenges as they fight to "find their way back to civilization".


But one of the show's challenges, a wild mud wrestling contest, proved too rough for Hellqvist's sizeable breasts
This sweatshirt is making me hungry.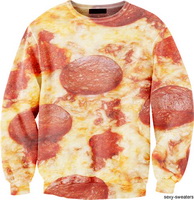 How A Fashion Model Is Supposed to Look
At least according to the models fashion houses choose to show off their wares.

High Street store H&M has come under fire today for its use of a model some have said is so thin as to be 'corpse-like'.

The model was used in PR material for the clothing giant's Marni campaign, the latest high profile designer collaboration to be launched by the firm.

But some have complained that 26-year-old Aymeline Valade looks 'ready to collapse'.
When approached on the matter, H&M defended their position, saying that they do not work with 'significantly underweight' models. They told MailOnline today: 'We appreciate feedback from our customers on how we conduct our business. We think it is regrettable that some of our customers interpret our Marni at H&M PR images as unethical, and feel that the model is underweight.
The Treblinka Look – it's the new black.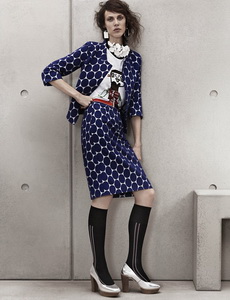 Yahoo group. That is all.
And my Twitter spew.
Tonight's post brought to you by the hobo lifestyle: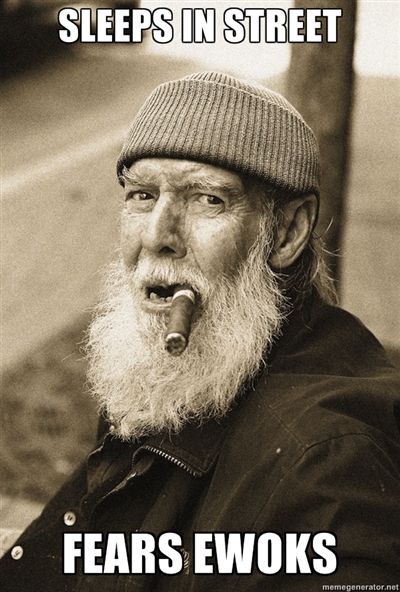 Notice: Posted by permission of AceCorp LLC. Please e-mail overnight open thread tips to maetenloch at gmail. Otherwise send tips to Ace.

posted by Maetenloch at
10:28 PM
|
Access Comments