« Leftist Idiot, Eleanor Clift "I Work for a One Dollar Company", Perfectly Ok With Iran Having Nukes
|
Main
|
Open Blog »
March 11, 2012
Overnight Open Thread (3-11-2012)
Welcome to the end of the weekend ONT party.
Are You Smarter Than An 'Administrator'?
Well almost certainly smarter than this one:
He is is Rick Roach, who is in his fourth four-year term representing District 3 on the Board of Education in Orange County, Fl., a public school system with 180,000 students. Concerned over how effective the FCAT (Florida Comprehensive Assessment Test) for 10th graders is, he recently took it himself and well, let's just say there is a reason he was never called Rick 'the Brainiac' Roach:
"I won't beat around the bush. The math section had 60 questions. I knew the answers to none of them, but managed to guess ten out of the 60 correctly. On the reading test, I got 62% . In our system, that's a 'D,' and would get me a mandatory assignment to a double block of reading instruction.

"It seems to me something is seriously wrong. I have a bachelor of science degree, two masters degrees, and 15 credit hours toward a doctorate. I help oversee an organization with 22,000 employees and a $3 billion operations and capital budget, and am able to make sense of complex data related to those responsibilities....
You can actually take the math section of the FCAT here. Note that they give you all the formulas needed and allow calculators. This is NOT a hard test. So if he was forced to guess at the answers, it's because he's forgotten (or simply never learned) basic math. Here's an example problem from the test: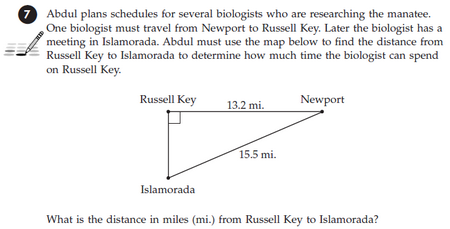 Assuming he wasn't deliberately sandbagging on the test I'm thinking it's time to have an independent audit of the Orange County Board of Education. And do an accreditation check on all the institutions that ever awarded him degrees.
The Greatest POW Escape of the Vietnam War
Was actually an escape from Laos by Navy Lt. Dieter Dengler.
A lot of talk is made about POWs from Vietnam, but one thinly known fact is that of all the POWs taken by the Laotian Communists, none - zip, zero, nada - were returned to the USA. All were in one way or another killed - except one; and he earned it in the finest traditions of the Naval service.
On June 29, 1966, after hearing the prisoners were to be killed, Martin and Dengler and unnamed others ...decided to make their escape in a hail of gunfire in which six communist guards were killed. Dengler was seriously ill with jaundice, and Martin was sick with malaria. Dengler and Martin and the others made their way through the dense jungle surviving on fruits, berries, and some rice they had managed to save during their captivity.
Read the rest to find out what happened to Dengler. Note that Dengler was an American by choice - he was born in Germany but emigrated to the US when he was 18 in order to fly for the US Air Force and later the Navy.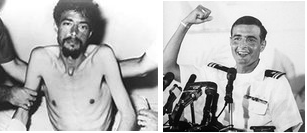 And Councilwoman Loretta Walsh of Wilmington, DE would like to make it illegal to waste it under her proposed resolution:
[E]ach 'egg person' and each 'sperm person' should be deemed equal in the eyes of the government and be subject to the same laws and regulations as any other dependent minor and be protected against abuse, neglect or abandonment by the parent or guardian.
Because every sperm wasted by non purely procreative purposes makes local authorities irate.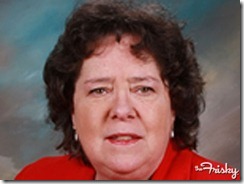 Sara Blakely is one of the few women who has joined the Forbes Billionaires list without help from a spouse or an inheritance. She came up with the idea for Spanx and spent two years and $5000 developing it and the $1 billion company it would become.
And how did she do it? Well with a little inspiration, a lot of hard work, some luck and good business strategy:
Blakely, then 27, moved to Atlanta, set aside her entire $5,000 savings and spent the next two years meticulously planning the launch of her product while working nine to five at Danka. She spent seven nights straight at the Georgia Tech library researching every hosiery patent ever filed. She visited craft stores like Michaels to find the right fabrics. She sought out hosiery mills in the Yellow Pages and started cold calling, only to be told no repeatedly. Immune to rejection thanks to years selling door-to-door, she decided just to show up. At the Acme-McCrary hosiery factory in Asheboro, N.C., she was turned away, only to receive a call from the manager two weeks later. He had daughters, he told her, who wouldn't let him pass up her invention.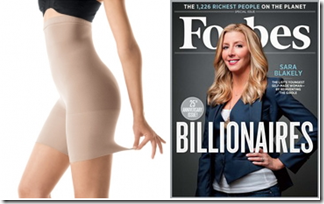 He was last seen in 2006 in Uganda where he was enslaving children to fight in his Lords Resistance Army. Before that he was fighting extraterrestrials in central America and complaining about lizards.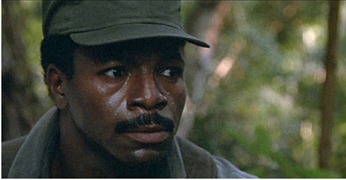 This is from an instructional film made during WWII for the OSS. And it turns out that derailing a train is a lot harder than you think.
Todays word is 'abunai'.
Weekly AoSHQ Commenter Standings
Top 10 commenters:
1 [437 comments] 'Vic' [61.34 posts/day]
2 [398 comments] 'yankeefifth'
3 [335 comments] 'nickless'
4 [318 comments] 'Polliwog'
5 [304 comments] 'Robert'
6 [302 comments] 'StuckOnStupid'
7 [287 comments] 'Jane D'oh'
8 [285 comments] 'logprof'
9 [281 comments] 'soothsayer'
10 [274 comments] 'kbdabear'

Top 10 sockpuppeteers:
1 [195 names] 'JDP' [27.85 unique names/day]
2 [68 names] 'kbdabear'
3 [39 names] 'Cicero'
4 [36 names] 'logprof'
5 [31 names] 'andycanuck'
6 [29 names] 'nickless'
7 [28 names] 'Billy Bob, pseudo-intellectual'
8 [27 names] 'toby928?'
9 [26 names] 'Beto'
10 [23 names] 'cherry'
The group. Yeah.
Where it's at - the Twitter
Tonight's post brought to you by March: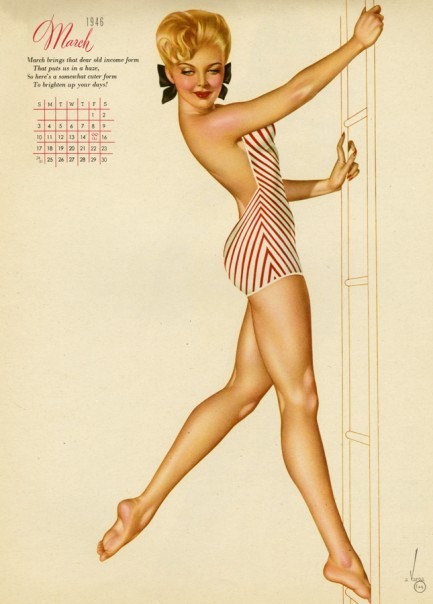 Notice: Posted by permission of AceCorp LLC. Please e-mail overnight open thread tips to maetenloch at gmail. Otherwise send tips to Ace.

posted by Maetenloch at
09:11 PM
|
Access Comments