« Andrew Breitbart, Warrior
|
Main
|
Top Headline Comments 3-2-12 »
March 01, 2012
Overnight Open Thread (3-1-2012)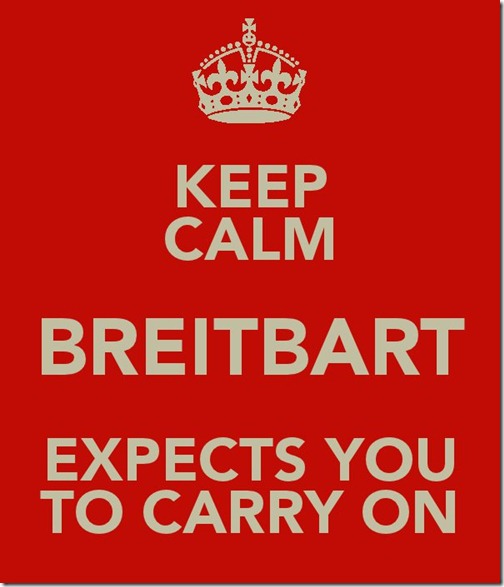 My personal favorite is the frequent taunting of Breitbart as gay, where the taunter either (a) assumes Breitbart considers it an insult, or (b) actually means it as an insult.

Breitbart, of course, reveled in it, and took great delight in retweeting and exposing that hate, the real source of which is clear: unlike meek approval-seeking chickenshits like me, he relished poking at hornets' nests, lifting up rocks, calling out the bullies on the playground. He made himself an enemy of corrupt political con artists who operate on latent threats of thuggery, called them out on it, and, best of all, knew exactly how they would react before they did. He deserved a Pulitzer, but got something better: their opprobrium.

Plenty will be written about Andrew Breitbart in the next few days, some flattering, some not. As for me, I will drink two beers in his honor tonight, and remember him the way he was last December in Venice - a big, lovable, random, generous, fearless, patriotic grinning goofball surrounded by his family, basking in the coolness of it all.
His Instant Messager handle was "Bodiaz" and he was one of those names in my "buddies list" that was always there (the only other being more omnipresent was Kathryn's), because he was always awake. He was working for Matt Drudge and I was groping around trying to figure out where the fuse box was on this Internet thing. He was a huge fan of NRO and helped in countless ways behind the scenes to help me and us when he could. When he was asked to create the Huffington Post, he based it in large part on the Corner.
But people - particularly NRO readers - should know that Andrew's accomplishments didn't begin with his relatively recent fame and his gonzo antics. People will talk a lot about Shirley Sherrod and Anthony Weiner and that's all fine and good. He'd like it, in fact. But he was a great, sweet, smart guy destined for great things long before he became a cultural touchstone. Indeed, his greatest accomplishment, I'm sure he would say, was marrying up and having four wonderful kids. And that too is something that you won't see in his clips on YouTube.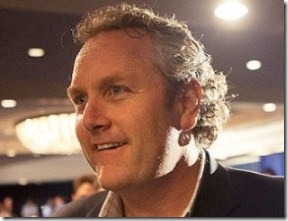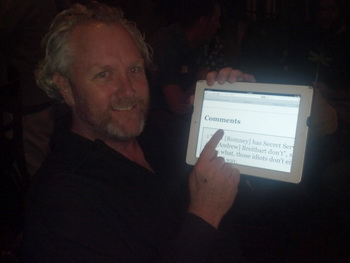 Who Has Student Loan Debts By Region
Student loan debt like everything else is not spread evenly:
debt loads can indeed be large-and vary tremendously from school to school, regardless of whether the institution is public, private, or for-profit. The percentage of students taking out loans ranges even more widely-from fewer than one in 10 at Yale University and Midland College in Texas, to 100 percent at the American Institute Of Business (and 17 other private schools).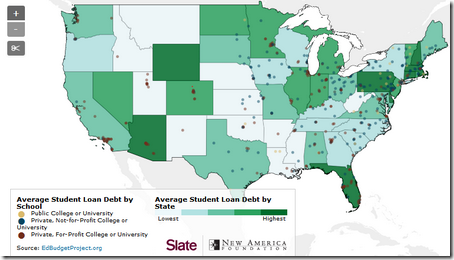 Meet Wilma the Neanderthal Hottie
Okay she's a little butch - and probably soul-less - but I've seen worse at the Waffle House at 3am.
Artists and scientists have created the first model of a Neanderthal based in part on ancient DNA evidence.

She has been put together using analysis of DNA from 43,000-year-old bones that had been cannibalized.

The model has been nicknamed Wilma after she was found to have red-hair like the  Flintstones character.

The findings had suggested that at least some Neanderthals would have had red hair, pale skin, and possibly freckles.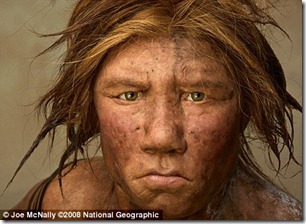 Markets in Everything: The Cat Catcher
Jordana Serebrenik may be New York City's only for-hire pet-cat catcher. Her service, Catch Your Cat, Etc., does what it suggests: Ms. Serebrenik, a Murray Hill resident, will go to your home and corral your cat in situations when you cannot do so or prefer not to.

Her clients range from the old or physically impaired to those distraught at the idea of having to force their cat to go somewhere they do not want to go: the vet, for example.

"Some people just need someone who isn't emotionally attached," Ms. Serebrenik said.

Her business card - which asks, "Can't get Fluffy into a carrier?" - is in veterinarians' waiting rooms and pet supply stores around the city. Testimonials on her Facebook page are effusive
Well depending on the kitteh $80 per capture might just be worth it.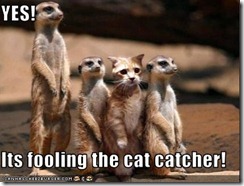 Living Alone: Weirdness Unleashed
In a sense, living alone represents the self let loose. In the absence of what Mr. Klinenberg calls "surveilling eyes," the solo dweller is free to indulge his or her odder habits - what is sometimes referred to as Secret Single Behavior. Feel like standing naked in your kitchen at 2 a.m., eating peanut butter from the jar? Who's to know?
Wait - that's an odd habit? Well luckily for me Mrs. Maetenloch indulges my eccentricities. And over time she's begun to accept my argument that pants are just another form of social oppression.
When life gives you a bunch of .50 shells, the clever get crafty with them.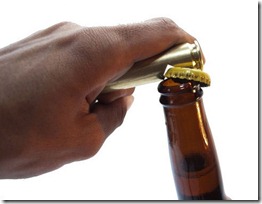 I first heard it on The Simpsons but apparently it goes back to 19th century Yiddish.
My hook for the Globe column is the current vogue for using meh to describe the Republican field in the presidential primaries, and in particular Mitt Romney, aka Meh Romney. But it gave me the opportunity to go back and look at how meh developed from early Yiddish roots into its current pop-cultural ubiquity (in large part via "The Simpsons" ).
Along with a Pink Floyd soundtrack. It was a different time.
Yahoo group. That is all.
And my Twitter spew.
Tonight's post is brought to you by pudding: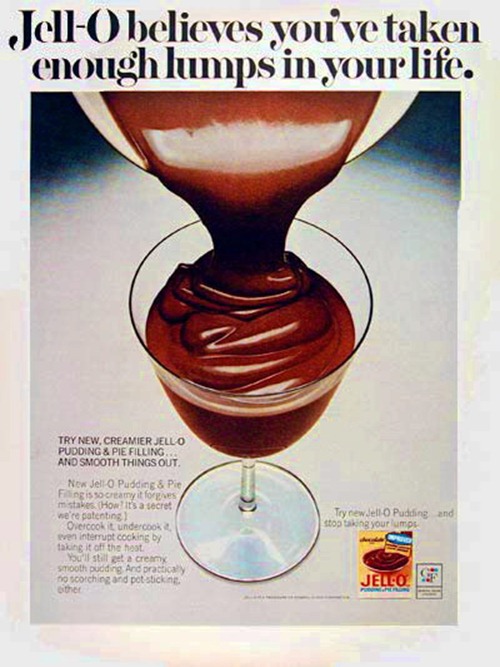 Notice: Posted by permission of AceCorp LLC. Please e-mail overnight open thread tips to maetenloch at gmail. Otherwise send tips to Ace.

posted by Maetenloch at
09:49 PM
|
Access Comments