« Miami Herald's Blog: Rubio Didn't Embellish His Life Story -- The Washington Post Did
|
Main
|
A Candidate To Finally Unite the Party? T. Coddington Van Vorhees VII Announces Bid For Presidency »
October 21, 2011
BREAKING: OWS CLOSE TO HISTORIC ACCORD ON DRUMMING
UPDATE: ACCORD THREATENED BY DEMAND FOR EIGHT THOUSAND DOLLARS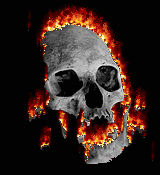 DETAILS OF ACCORD, AS THEY TRICKLE OUT:
* "GOOD NEIGHBOR POLICY" TO BE MODIFIED
* WORKING GROUPS ADMIT "MISTAKES" IN PREVIOUS IMPLEMENTATION OF DRUMMING RULES
* DRUMMERS'S OWN WORKING GROUP WILL ADVANCE NEW PROPOSAL TO LIMIT DRUMMING TO TWO HOURS PER DAY ON SITE, WITH ADDITIONAL DRUMMING TO OCCUR OFF-SITE
* UPDATE: FOUR HOURS PER DAY ON SITE
* DRUMMERS WILL CONTINUE DRUMMING DURING RUSH HOUR
BREAKING HARD...
EVEN MORE BREAKING NEWS: Accord on the precipice?
Last night's General Assembly meeting in Zuccotti Park was "one of most contentious ever," in large part due to a heated debate over whether the drummers at Occupy Wall Street should be given $8,000 from the movement's coffers to buy more drums and equipment. It seems some of the drums were stolen or vandalized, and the drummers asked the General Assembly to help them regroup. "We have worked for you! Appreciate us," one drummer told the crowd, but the appeal was denied, and the Huff Post's Craig Kanalley tweeted, "Drummer who didn't get money from GA tonight now yelling, cursing at members of GA." Meanwhile, another member of the drum corps was lashing out at the Community Board meeting.


"I am an occupier, I am a drummer, and, despite what they say, I am also a human being," Ashley Love, a young member of the OWS People of Color Working Group, told the packed Community Board meeting last night. Mother Jones reports that Love was met with booing when she informed the locals, "It's primarily a commercial area; not too many people live there. The majority of the drummers are people of color with low-income or no-income backgrounds, and Wall Street was built by slaves when they brought the Africans over here. The council people back then prohibited drumming because it was a way of protesting. It was a way of communication. And I just think you guys are scapegoating us."
Thanks to Jammie Wearing Fool for his updates on his dramatic, fast-moving story.