« Tom McClintock on California as a harbinger of Obama's Second Term: "FLY, YOU FOOLS!" [Moe Lane]
|
Main
|
Sunday Morning Non-Book Open Thread »
October 08, 2011
Overnight Open Thread-Another Caturday Edition
Yeah, yeah. It's time for the ONT. You guys better get the comments to 666 or the Ewok God of War just might have to show up.
I used to love going to movies a lot as a teenager and in my 20's but since I have become more politically aware, not so much any more. This article captured some of what I had been thinking about in this regard. Democrats vs. Republicans: Stars They Won't Pay To See. I admit it. I won't pay to go see Sean Penn, Micheal Moore, Tim Robbins, or any other raging, foaming out the mouth stupid ass libtard that is highly active in the political sphere. I remember before I started getting like this that my father-in-law was the same way and I remember thinking but he's missing some good movies. Now I understand.

In fact, overall, 35 percent of Republicans and 45 percent of Tea Partiers consider a celebrity's political position before paying to see their films, compared with 20 percent of Democrats.
You have to admit, that it is pretty stupid to piss off this large of a percentage of your potential audience. Most good companies that are successful are careful not to show party preference. I suppose the fact that these actors/musicians get paid up front regardless of ticket sales gives them some leeway to be more vocal politically and not fear the loss of ticket sales. I was surprised to find out that Sean Penn has NEVER had a movie gross more than $100 Million.
So are there conservative actors? Here's a list that I found that was published last year.
In The Reagan Mold: 10 Conservative Men In Hollywood
. I do believe the actor listed at #6 needs to be dropped big time.
Imperials Are Chick Magnets?
OK, I'm gonna have to rethink the decision to not purchase a set of stormtrooper armor. Hot Girls With Stormtroopers.

Cat Treadmill

Brown Energy
I don't think you want to get stuck drivin' behind this thing. Seems the Japanese have got a working motorbike that is powered by, well, um, your excrement. Poop Powered Toiletcycle Is Touring Japan. And liberals think CO2 emissions are bad.

The Toilet Bike Neo will be conducting its roughly 500 mile trip from Kyushu to Tokyo powered entirely by the on-board biogas digester. Biogas systems use an anaerobic bacteria system to convert dead organic matter into a usable fuel primarily made of methane. This system obtains its fuel from the rider—directly from the rider, if you get what I mean. It runs on the rider's poop—he just sits there, unloads, and rides off (hopefully with a step involving pants at some point as well). The system is reportedly efficient enough that it could run indefinitely were the rider sufficiently well fed.

Rare Cats
Here is a list with pics of some Rare Cats.

Beernado
Poor beer can.
h/t A Seattle Moron.

Interesting Historical Tidbit
We seem to equate a lot of evil people to Hitler when describing really bad people in the modern era. So who was it before Hitler? Well, it would seem it was The Pharaoh.

War Pron

Political Pron
That's it! I'm moving to Poland. This is a political ad from one of their candidates running for office. Here you have Katarzyna Lenart doing this striptease ad in the hopes of getting your vote. Dayum!

Optical Illusion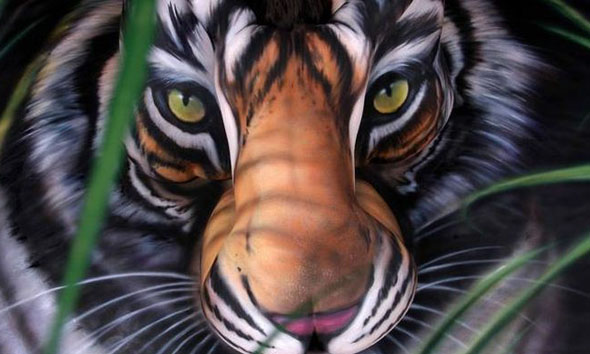 So what do you see in the above picture? No, really? A cat? A painting? Not quite. Click here to find out.

Caturday Video
Ok, to close out this Caturday, I present to you this video titled, The Life Of A Cat. Good night ye morons!


Tonight's ONT brought to you by:
Notice: Posted by permission of AceCorp LLC. Please e-mail overnight open thread tips to maet. Otherwise send tips to Ace.
PUT TEXT YOU WISH TO USE AS VISIBLE LINKING-LANGUAGE HERE
&topic=world_news">

posted by CDR M at
09:55 PM
|
Access Comments