« Weekend NYT Punditry: This Wall St Thing Is a Big F'n Deal
|
Main
|
Sunday Morning Non-Book Open Thread »
October 01, 2011
Overnight Open Thread – Cob-Logger Edition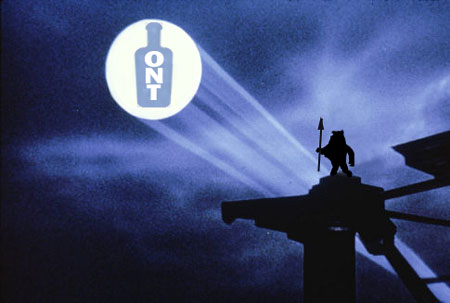 Good evening, Moron Horde. With Maet away on a "business trip," the cob-loggers and some special guests have agreed to take over ONT duties for a little while. This is the first ONT thread I've ever created, and in the spirit of full disclosure I have to admit that I do not often venture into the ONT. I have nothing against this fine AOSHQ tradition, it's just that you people terrify me I'm not one to normally stay up this late.
And with that out of the way, it's time to fill a mason jar full of grain alcohol, grab some beef jerky and/or Doritos and get reading.
Meet Caius Veiovis, currently wanted for the murder of three Hell's Angels bikers in Massachusetts. Shockingly enough, his appearance isn't the strangest thing about him. What is? Well…
Then known as Roy Gutfinski, he and his 16-year-old girlfriend cut a teenager's back with a razor and kissed as they licked the blood. The injury required 32 stitches to close.

The Kennebec Journal reported Gutfinski claimed to be a vampire and a Satan worshipper. His name was changed while in prison.
That's right. Being a human freakshow is not enough for this guy. He's also a wannabe vampire. Since he was arrested in Massachusetts, I figure he'll be eligible for furlough in about a year.
"The Walking Dead" returns October 18 at 9 p.m. on AMC.
I thought the first season was uneven, but overall it was some decent television. I'm a bit nervous about what the early staff shakeup will mean for the show's quality, but I'm hoping the source material is a strong enough foundation upon which to build a good series. Based on the new trailer, it looks as though they're planning to deviate from the comic a bit more this season. I have no problem with that...just so long as they keep with the gory zombie killin'.
Memo to guys: cheating is a bad idea for more reasons than you might think. Seriously, don't do it.
It seems SEIU has a chapter in the Ukraine.
A top city official leading the session asked Pashchuk to leave the meeting, prompting a guard to try to remove the activist from the room by force.

In the ensuing scuffle, Pashchuk hit the guard in the head several times and bit his hand, chomping off part of his little finger.
Upon hearing about the incident, the union said Mr. Pashchuk is now ready for classes in Intermediate Racial Thuggery and Invisibility (to the Press) 101.
The 2011 Ig Nobel Awards have been announced. This year's award winners "include the inventors of a wasabi alarm clock, a study that shows we make better decisions when we have to pee, and the discovery of a beetle that likes to mate with a certain brand of Australian beer bottle."
You can't stop the Sandman:
POSSIBLE ACTIONS TO PROVOKE, HARRASS, OR DISRUPT CUBA. In February of 1962, Brig. Gen. William Craig sent out a memo outlining ways to hurt Castro's regime.
11. Operation GOOD TIMES:

a. Objective: To disillusion the Cuban population with Castro image by distribution of fake photographic material.

b. Concept: Prepare a desired photograph, such as an obese Castro with two beauties in any situation desired, ostensibly within a room in the Castro residence, lavishly furnished, and a table briming over with the most delectable Cuban food with an underlying caption (appropriately Cuban) such as "My ration is different." Make as many prints as desired on sterile paper and then distribute over the countryside by air drops or agents. This should put even a Commie Dictator in the proper perspective with the underprivileged masses.
That might have worked. After all, what kind of leader would openly enjoy the luxurious perks of his job - gourmet food, travel, vacations - while the people supporting that lifestyle were in economic distress? Surely the people would eventually throw such a jerk out of office, right? More at the link.
Tonight's ONT is sponsored by Johnny Cash's to-do list: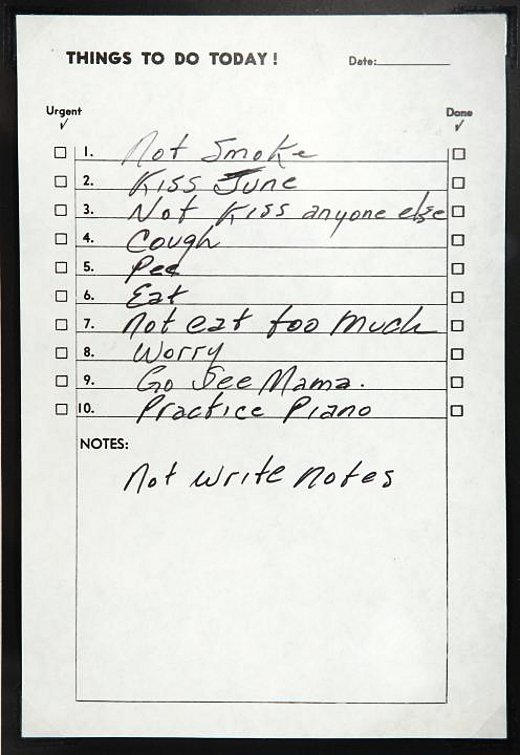 Notice: Posted by permission of AceCorp LLC. Please e-mail overnight open thread tips to maet. Otherwise send tips to Ace.

posted by Slublog at
10:00 PM
|
Access Comments