« Emmys Thread
|
Main
|
Top Headline Comments 9-19-11 »
September 18, 2011
Overnight Open Thread
Alrighty let's get down to it. It's not like you had something better to do.
Coming To America - In Real Life
What it's like coming to America from Africa when you're not a prince of Zamunda.
In 1987 Sudan's Muslim government pronounced death to all males in the Christian south. 27,000 boys fled to Ethiopia and later to Kenya on foot; 12,000 of them survived and grew up in refugee camps. Later a lucky few were brought to the US by Catholic Charities and settled in Philadelphia and Syracuse. The documentary, God Grew Tired of Us, follows these Lost Boys of Sudan as they come to America and struggle to fit in.

The boys come from a place about as far from modern American life as it's possible to be so it's fascinating to see what's most confusing to them in the US (mainly escalators and electric lights, Santa Claus, and why Americans don't talk to strangers more).
What I particularly liked is that the documentary followed them for several years, long enough for the initial excitement to wear off and the daily reality of working multiple menial jobs to become apparent. Here the movie shows the boys' struggles to understand and fit into American society, their occasional loneliness, and the tension between bettering their own lives by going to school and working yet more jobs so they can send money back to help their friends still in the camps.
As is often the case you learn the most about your own country when you're able to see it through the eyes of outsiders. Despite having gone through hell the boys remain good people, industrious and lacking in self-pity, so you can't help but root for them to become successful. Even a cynical misanthrope like myself felt a sudden urge to help others after watching this movie. But as usual I laid down until the spell passed.
You can watch the entire documentary online here. It's 89 minutes long and you won't regret watching any of them.
The New Journalism 'Ethics' Rules
So if you've ever advocated abstinence-only education (or journalists just think you have), then your entire sexual life no matter how far back in time becomes fair game.

So according to Erik Wemple of the Washington Post, it's totally fair for journalists to cover stories about premarital sexual encounters that politicians had 25 years ago if they have supported abstinence education. After citing a 2006 questionnaire in which Palin said she would support funding for abstinence-education programs and oppose "[e]xplicit sex-ed programs," Wemple writes: "If Palin backs abstinence-only education and shuns talk of contraception and the like, then we are entitled to know whether her own lifestyle aligned with her rhetoric." I think the argument is thoughtless and thuggish, but it's also worth noting that Wemple has his facts wrong: Palin said that same year that she believes schoolkids should be taught about contraception.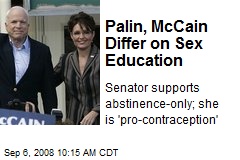 We The Sheeple?
Well I've never cared for the term 'sheeple' either:

What's striking about the knee-jerk dismissal of the majority of voters as bleating sheep is that if you believe this assessment, then you must believe that somehow in the course of the elections of 2004, 2006, 2008 and 2010, the same electorate somehow veered between wise and stupid, sharp-minded and easily manipulated, and even extremes of nobility and racism.
Now a lot of the American people
are
ignorant of and disinterested in politics in general - but that doesn't make them stupid. One of these great things about the US is that by and large our politics have little effect of the day to day lives of an average person - unlike other countries where which politician is in office can be a matter of survival. So when someone uses the term 'sheeple' it often says more about their own political-geek snobbery than the great mass of American voters.
Those Damn Amish
Luckily the TSA's reluctant profiling paid off and helped capture these scofflaws. See if you guess which one calls himself 'Bilbo', and which one is most likely to cut a few English throats when provoked.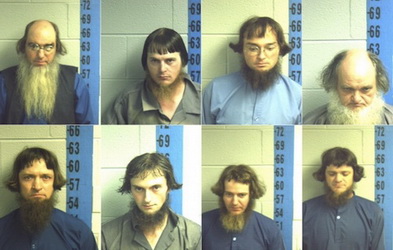 Haiku Trivia
I'm including this despite my reservations about poetry in general.

George Lucas' wife
Won an Oscar for "Star Wars"
George has never won
–submitted by Tim H.
In the entire
Country of Afghanistan
there's only one pig
–submitted by Ben H.
Lincoln's grandfather
Was also an Abraham
And both shot to death
–submitted by Colin
Oldest Gadgets in the World Revealed
It turns out Mr. Homo Erectus had tools as far back 1.76 million years ago.

They might look like a bunch of rocks, but scientists say this is the oldest-ever collection of hand axes, picks and other cutting tools used mainly by our ancient human cousins, Homo erectus.

A new analysis of the stone tools show they are 1.76 million years old - about 350,000 years older than previous estimates. That means the tools, which are classified as Acheulean, co-existed with more primitive tools known as Oldawan - scientists previously thought they didn't overlap.
Apparently they were happy with the original iStoneAxe and didn't feel like upgrading for a long time.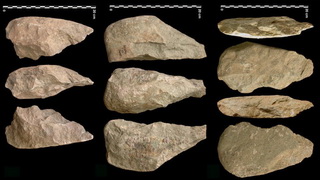 I actually own a Homo Erectus stone hand axe from around 800,000 years ago. It's still in very good condition and the amazing thing is that it fits my hand perfectly. So I guess the user interface hasn't changed much at all in the last million years. And there's nothing like processing hobo hides in the really old school way.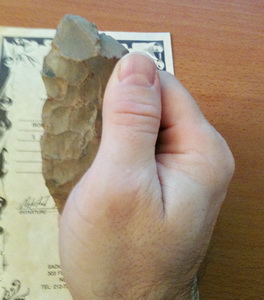 Valve offering Portal for free until September 20
If you've never played the physics/puzzle-based game, here is your chance.

Valve is giving the game away in honor of its Learn with Portals program. The educational program hopes to leverage the way video games are increasingly playing a role in education by using Portal and Portal 2 to teach physics and critical thinking skills to students.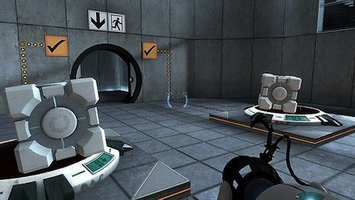 Ginger Sperm Not Wanted
Apparently due to lack of souls demand:

Cryos, a Danish network of international sperm banks and the largest one of its kind, has officially stopped taking sperm from redheaded guys. Despite an overall increase in donations, the demand for ginger sperm just isn't that high.

...Essentially, no one loves redheads sterile couples by and large don't want to make redhead babies. Cryos director Ole Schou even went on record to state that, unless a woman's partner was a ginger or she had a preference for red hair, he didn't see many people choosing red hair over other hair types. In fact, the only country where the specimens were running off the shelves was Ireland.
Hmm I see some potential arbitrage in Ginger sperm with the Emerald Isle. &ltMakes note to call broker in the morning&gt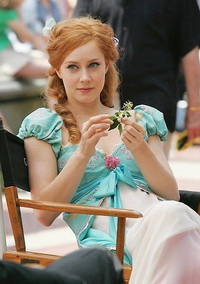 Weekly AoSHQ Commenter Standings
Top 10 commenters:
1 [721 comments] 'sven10077' [101.21 posts/day]
2 [392 comments] 'Vic'
3 [363 comments] 'CoolCzech'
4 [339 comments] 'AllenG (Dedicated Tenther) is tired beyond tired of the trolls'
5 [302 comments] 'As If!'
6 [298 comments] 'steevy'
7 [293 comments] 'soothsayer'
8 [287 comments] 'cherry pi, terrorist hostage taking SOB'
9 [277 comments] 'George Orwell what knows Obama is a stuttering clusterfuck of a miserable failure'
10 [276 comments] 'Oldsailor's poet'
Top 10 sockpuppeteers:
1 [57 names] 'Mike Hunt' [8.00 unique names/day]
2 [50 names] 'kbdabear'
3 [38 names] 'Romeo13'
4 [35 names] 'toby928▒'
5 [32 names] 'runningrn'
6 [31 names] 'Fish the Impaler'
7 [30 names] 'The War Between the Undead States'
8 [30 names] 'al-Cicero, Tea Party Jihadist'
9 [27 names] 'Breaker19'
10 [27 names] 'Blue Hen'
The group. Yeah.
Tonight's post brought to you by Chaz Bono and Jennifer Aniston in high school: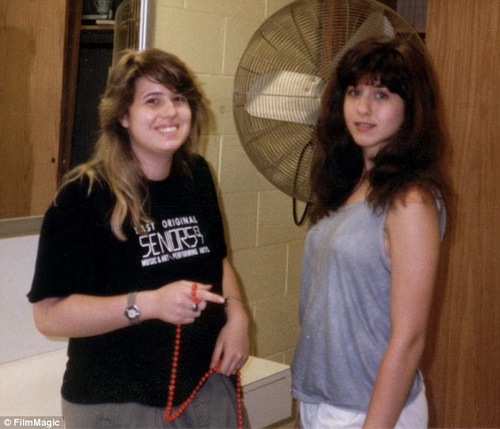 Notice: Posted by permission of AceCorp LLC. Please e-mail overnight open thread tips to maetenloch at gmail. Otherwise send tips to Ace.

posted by Maetenloch at
08:54 PM
|
Access Comments