« Senate Democrats Working On Their Own One-Week Stopgap
|
Main
|
Obama on Verge of Government Shutdown: Hey, I Think I've Earned Another Vacation! »
April 07, 2011
Declaring Victory
Video of Press Conference Now Available
Because I goofed on that story I haven't gotten to gloat.
Ann Althouse is gloating more than me.
Can we please, please, please not try to be the smartest ones in the room just this one time and play the game that Republicans always play. Let's declare victory now and talk about pushing Prosser off the stage. This is the message.

Kloppenburg won an election she should never have won. What a humiliation for the Tea Party and their media toads.

This is a total Wisonsin smackdown of Scott Walker

Prosser should really understand it is time to leave the stage.

Prosser sticking around is just hurting Wisconsin.

There is serious businesss to conduct and Prosser is just gumming up the works by trying to challenge this.
Oh: A lot of people have pointed out: This officially means Wisconsin is a purple state. It might even be reddish.
Even if it had been an even split -- what the hell? We heard for weeks about how outraged the left was, how animated.
Because I still get my news, even second-hand, from the media, I got the impression the left was roaring back.
But they never bothered to report how animated the right still was, huh? They sort of wishcasted that all away, huh?
So, at the end of the day, in an election the left poured money and energy in to, and had the media faithfully singing from their hymnals... we won.
In Wisconsin.
I don't know -- I think based upon this Wisconsin is officially "Lean GOP" in November.
The Presser: Good stuff, plus other gloating.

More Wisconsin Implications: Barack Obama can safely lose a lot of the swing states (and red states) he won in 2008 and still win in 2012, as long as he keeps the Democratic core, including Pennsylvania, the midwest (excluding Ohio), and Colorado.
But I'm not sure there's any likely way he can win without Wisconsin.
More: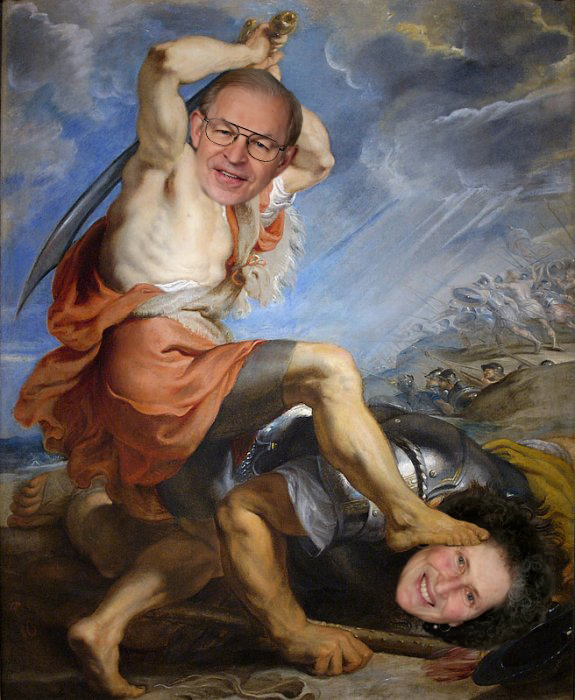 Thanks to lundesigns.

posted by Ace at
08:01 PM
|
Access Comments