« The Most Predictable Financial Crisis In History
|
Main
|
John Cornyn: You Know Who I'd Really Like To Run For The Senate? Joe Scarborough »
March 10, 2011
ONT - Your Semi-annual Krakatoa Edition
"Who is this tool? Where are Meat & Gangrene?"
Shhh. It'll be ok. I've been to this rodeo before. Just sit back, stick your head in the sand like a penguin, and think of England.
I don't know about the rest of you, but it seems like forever since we felt the cleansing purity of a flame war.
Maybe it's because there's just too damn much agreement on here.
My observation is that flame wars are usually lit in order to release tension. So if you want a flame war, you all need to raise the tension.
To that end, I propose the following experiment in ambiguity.
Your job, morons, is to make as many ambiguous comments about the following topics and each other as possible.
If there is room for plausible misinterpretation, revel in it. Roll in it like a dog would in a week-dead hippie. Dive in head first, and get streaked from stem to stern. You likely won't notice the added stench anyway.
Then get up and shake off that stank on as many hapless bystanders as possible.
Specificity of any sort and the explaining of any previous comments that does not add further ambiguity is highly discouraged. Although I imagine coming up with any guidelines that would register in any measurable way to this lot is an exercise in futility.
With that business taken care of, let's proceed to all the links that are fit for the ONT.
If I'm known for anything on AoSHQ, and admittedly, it is likely I'm not even known by most of you for even this, it is that I have something of a fetish for Climate News and for Zombies.
You can imagine my pleasure at finding both topics covered in this article about last winter's record cold in Europe.
I have been absent from real climate reportage on AoS for a while, but for all the scoops, as always, it is hard to beat Marc Morano's site, Climate Depot.

While in the UK, did you hear Lady Gaga is suing a London ice cream parlor over its new flavor, Baby gaga?
The real story here isn't that she's suing someone, but that "Baby gaga" is made from breast milk. Human breast milk.
Half of you are disgusted. Half are turned on. Don't worry though -- you are all held in equal regard in my mind.

You will never guess where this is going. From that previous link, the wonder that is the internet took me strange places, and you will probably never forgive me for where it is about to take you.
"It's all safe. We're getting the semen in the same way breeders do, using an artificial vagina and storing it in the formula they use."
And speaking of artificial vaginas, word is Andrew Sullivan has already booked a flight for this year's festival.
Don't you wish Liberals were as easily deterred as bank robbers?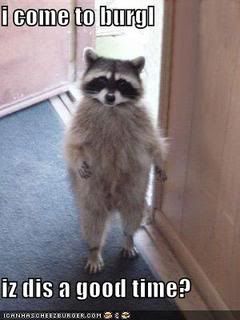 Princess Sodo-my-ore was offended by the questions she had to answer during her confirmation hearings. According to this article, she was apparently known as a whore for Senators.
"There were private questions I was offended by. I was convinced they were not asking those questions of the male applicants," Sotomayor said, alluding to questions about her dating habits. It was unclear if she was referring to private sessions, prior to her formal nomination hearing, with individual senators.
I don't know. Maybe I'm misreading that. It is a little ambiguous, which goes with the theme at least.

I understand Vic songs are supposed to be part of every ONT experience. I'm not sure what that means exactly, but I think this covers it. I know, I know. It's furrin. But don't worry, they added subtitles.

I've been trying to think of an easy way to explain to my Democrat friends how their party's economic shenanigans are collectively boning our country. Monty has contributed a long series of commentary and links that are helpful to anyone willing to read and comprehend, but for most my Lib compadres, all that reading would just harsh their mellows.
I thought this was a pretty good representation, assuming the U.S. is a penguin, (and who doesn't?), and that Obama and his band of Economic Geenyuses were a seal.
For some reason it didn't help the conversation.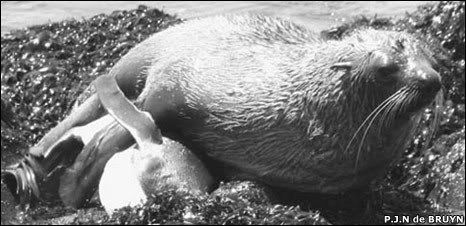 Rand Paul's explanation actually worked better, so if you're in my boat, I'd suggest using it as a way to impress upon any Liberal friends just what the numbers mean.
This post has been brought to you by Harry Reid, winning the future for cowboy poets.
Notice: Posted by permission of AceCorp LLC. Please e-mail overnight open thread tips to maet or genghis. Otherwise send tips to Ace. He has a duck-cock fetish to maintain, so please make those tips in the form of fives & tens.

posted by Open Blogger at
10:06 PM
|
Access Comments