« Obama's Parting Present To Gibbs: Gibbs' Own Tie Plus Pictures of Obama
|
Main
|
US Accuses Lebanese Bank of Money-Laundering Drug Money for Hezbollah »
February 11, 2011
Overnight Open Thread
I'm all Egypted out. But if you aren't , some of the most breathtakingly concise and riveting commentary on today's events can be found here.
Might as well keep the theme going, no?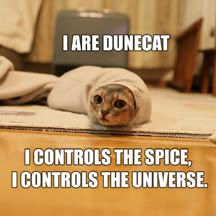 ("AoSHQ: It references itself")
Baby Got Bustle:
BBC addresses one of the great questions of our time: Big buttocks: Where does our obsession come from?
"Surgeons are warning of the risks of DIY buttock enhancement after a 20-year-old woman died in the US from silicone injections. Why do so many women now want to be big-bottomed girls?"
Includes a brief history of augmented asses:
"Ms Mendible points out that buttock augmentation has been around for years - in the 19th Century, women wore "bustles" to exaggerate their behinds."

"At the same time, she says, large bottomed-people have historically been a source of ridicule in many cultures. The most striking example was the Hottentot Venus, a young African woman who was kidnapped and exhibited around Europe in colonial times because she had large buttocks. "It was almost a freak show," says Ms Mendible. "She was paraded around and exhibited as an example of what made African women different."

Today, buttock augmentation procedures - both legal and illegal - are most common among African-American, Hispanic and transgender communities."
And all this time I thought that the only way to get a plus-sized caboose was by frequenting Wal-Mart. Now I am enlightened. I'll spare you the obligatory butt-related music video.
(yeah, right)
Added by request:
Also added by request (might as well since I'm already ass-deep in this anyway):
The Harry Baals Government Center:
From the YouTube description:
A former Fort Wayne mayor is getting some national attention. Thousands of people voted online to name the new city-county building in his honor. But that probably won't happen because of his name.
It's not too late to cast your ballot!
(Thanks to CDR M)
Allapundit Has Linky to the "Atlas Shrugged" Trailer Plus Commentary:
Over at Hot Air. He doesn't seem to be all that impressed:
"If anything, to me it feels too generic, like a promo for some new Fox primetime soap about young, beautiful businesspeople. Think "Melrose Place" meets "Wall Street." Or isn't that what "Atlas Shrugged" basically is, plus some loooooooong didactic passages about libertarianism? (Haven't read it!)"
Here's some Black Keys fer ya:'
Vid includes grrrrlz in bikinis, an ironic screen crawl and dinosaur puppet. What's not to like?
Notice: Posted by permission of AceCorp LLC. Please e-mail overnight open thread tips to xgenghisx@gmail.com. Otherwise send tips to Ace.

posted by Genghis at
10:15 PM
|
Access Comments