« Lame Duck Congress Passes Ground-Breaking Legislation for Fat Kids and Irritable Television Viewers UPDATED
|
Main
|
Euro-division exacerbates euro-contagion [Fritzworth] »
December 02, 2010
Overnight Open Thread
Why The US Government Is Fiscally Boned In a Single Chart
It spends nearly twice what it takes in.
That can't go on indefinitely. And eventually it won't.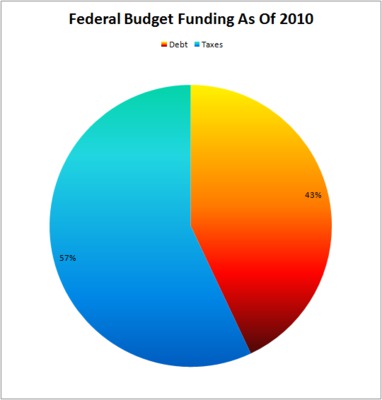 Bonus gloom: Just wait until the Boomers start retiring and Obamacare kicks in.
Hey - how about some classic SCTV?
From their fourth season back in 1981.

The Top 10 Things That Mark Twain Didn't Say
But everyone thinks he did.

3. "Censorship is telling a man he can't have a steak just because a baby can't chew it."

He DID say: "When a Library expels a book of mine and leaves an unexpurgated Bible lying around where unprotected youth and age can get hold of it, the deep unconscious irony of it delights me and doesn't anger me."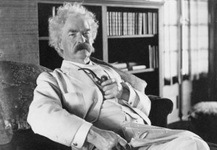 Sarah Palin's Alaska
So I just finished watching the third episode of Sarah Palin's Alaska last night, and on the whole it's been a pretty decent series - although I could definitely use more Alaska and bit less Palin. They pitched it as tourism kind of show but so far it's basically been a Palin reality show with Alaska as a backdrop to their adventures. Which is okay since they remind me a lot of my extended family - well except a lot more attractive and functional.
And viewed as a weekly hour long campaign ad it's very effective at showing her and her family as real, likeable people. But then that was never a weakness of hers to begin with. I do wish they'd let the other family members speak for themselves rather than Sarah narrating everything - that gets annoying after a while. And so far no major drama but I keep waiting for that shoe to eventually drop.
Oh and new rumor: Todd Palin may appear on Dancing With The Stars.
Update: Armed Liberal has been watching the show and compliments her on her ability to use "country dumb" to lure condescending liberals into their own beclownment.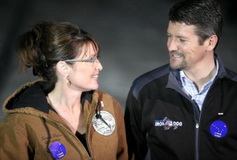 Calling a Swede a Dirty Scandi
Finally the PC wall is starting to crumble:

The facts clearly show that the men who try to smuggle bombs onto airplanes have blond hair, blue eyes, are between twenty and forty years old, believe in the supreme god Odin, and carry names like Ingmar Johansson.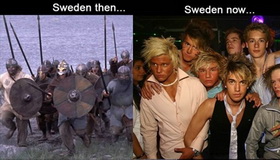 The Scarlet Bracelet
So a boss in Norway is now requiring all women in the office to wear special red bracelets during their periods to justify any extra bathroom breaks. I'm guessing the men in the office weren't exactly overjoyed about this either.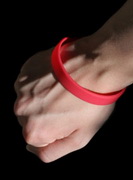 World's Largest Panties!
The The Big Bloomers Company is now offering size XXXXXXXXXXXXXXXL panties for ladies with 105 inch waistlines - a circumference of 8.75 feet! Luckily they're stretchy enough to accommodate any holiday weight gain.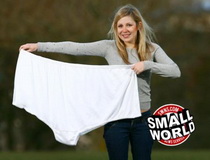 Man Kills And Buries His Girlfriend...In His Prison Cell
Apparently Peru's Lurigancho prison is liberal in its conjugal visit policies but doesn't exactly run a tight ship security-wise. And he would have gotten away with it except for those meddling kids that he confessed to it three months later.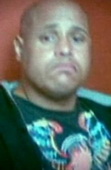 Where To Fly On Vintage Commercial Planes
If you've ever had a hankering to fly on a Boeing 707 or a Fokker F27, here's where to go.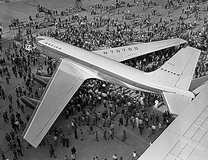 Scientists Discover the Slut Gene
Apparently scientists have isolated a gene that is linked to people's tendency toward both infidelity and uncommitted one-night stands. And no it's not the Y chromosome - it's DRD4 which is associated with 'risk-taking behavior'. Of course any guy with this gene is just another statistic in the grim toll of Bill Clinton Syndrome.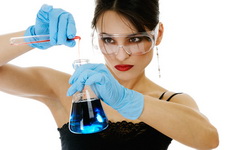 Yahoo group. That is all.
Tonight's post brought to you by Being You: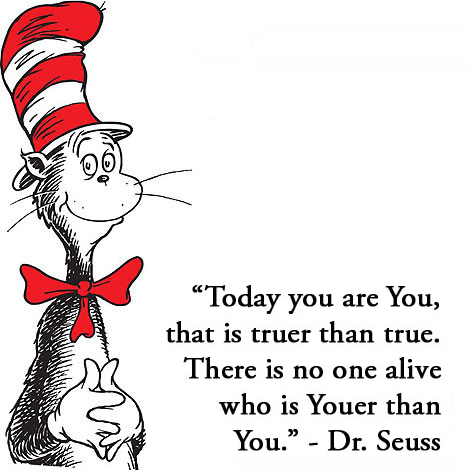 Notice: Posted by permission of AceCorp LLC. Please e-mail overnight open thread tips to maetenloch at gmail. Otherwise send tips to Ace.

posted by Maetenloch at
09:58 PM
|
Access Comments