« ObamaCare: Waivers For The Chosen Few
|
Main
|
Bill Hudak, MA-6, Can Also Win »
October 07, 2010
Rasmussen: Angle 50, Reid 46
Marco Rubio: That's It? Just a Headline?
Ace: Oh Fine Whatever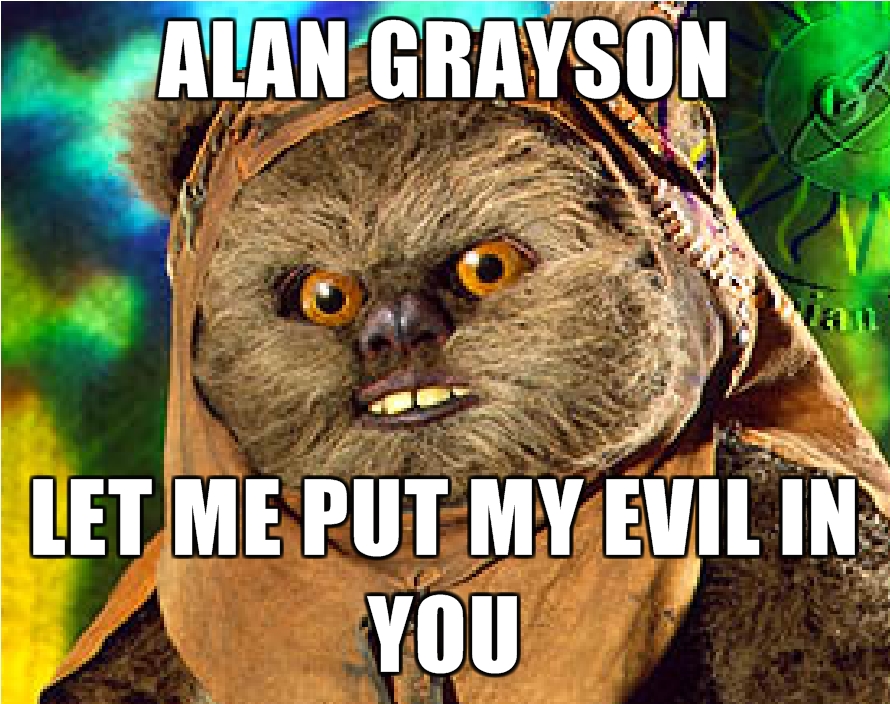 That's an old SNL joke, probably by Will Ferrell, who keeps using that "let me put my ___ in you joke" (which he got, certainly, from AC/DC's "Let Me Put My Love In You").
But I'm tapped out.
Anyway, "This marks the widest gap between the two candidates since late June."
Geraghty notes that the poll question did not include Nevada's infamous "None of the Above" option, but then, the average selection rate for that is 4.8%. And Reid can't expect that signficantly more people inclined, gun to their heads, to vote for Sharon Angle will choose "None of the Above" than people inclined, gun to their heads, to vote for Harry Reid will so toss their vote away.
In other words, there is no sound reason to expect that option to favor either candidate. Maybe it will, but I haven't heard a case as to why Reid benefits from it. The argument would have to be something like, of all the people totally unstoked by either candidate, the people unstoked by Harry Reid are slightly less unstoked than the people unstoked by Sharon Angle.
I don't really think you can poll that.
Oh, and Marco Rubio? He's doin' just fine.
Republican Marco Rubio "is in the catbird's seat" in the race for Florida's U.S. Senate seat, with Gov. Charlie Crist stalled in second and Democrat Kendrick Meek lagging even further behind in third, according to a Mason-Dixon poll released Thursday.


Rubio has pushed his lead to 15 percentage points, attracting 42 percent of voters, compared to 27 percent for Crist, who's running as an independent, and 21 percent for Meek, the poll showed. Ten percent of voters remain undecided.


If Rubio can stay above 40 percent, it will be difficult for Crist or Meek to catch him, said Mason-Dixon pollster Brad Coker.


"Most Crist voters don't seem likely to jump to Meek, and most Meek voters don't appear ready to throw in with Crist," Coker said. "The stand-off on the left and center makes it easy for Rubio to win simply by consolidating the base of conservative-leaning Florida voters."
Oooh: Republican poll puts Rossi ahead of Murray by 6 points.
The survey, conducted by Fabrizio, McLaughlin and Associates for the conservative-aligned American Action Forum, showed Rossi leading Murray 48 percent to 42 percent among likely voters. The results indicate that the race has shifted in Rossi's favor since June, when the same pollster's survey showed the candidates tied at 46 percent apiece.

And... In a week-old poll which we probably covered, Grayson seven points behind Webster.
Submit to me.


posted by Ace at
12:48 PM
|
Access Comments