« Sunday Night Football
|
Main
|
Poll: Should AoSHQ Cover Any More Negative O'Donnell News? [updated] »
September 19, 2010
Overnight Open Thread*
*Open except for the Forbidden Topic. You know the one I'm talking about.
Ahoy ye mateys and welcome to tonight's ONT on the foredeck. Arggghh.
How About A Science Fiction Sunday?
Okay I figure a lot of you already read science fiction at least occasionally so tonight's topic is mostly oriented towards those who don't but might consider it if they had an idea of which books and authors to start with.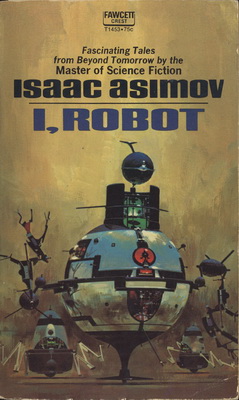 So why read Sci-Fi?
Walter Russell Read: Science Fiction is a Genre That Everyone Should Read
And he gives the case for why it's good to read even if you don't like 'science'. And I have to also agree that some of the early giants in Sci-Fi were better at creative ideas and big concepts than characters and writing good prose. Another reason you may want to start with more modern books and work your way back according to your interests.
So here's a list of books for novice students of Science Fiction literature as compiled at io9 and Wired. [Note it's not my list]
And all in all it's pretty good list although in my opinion it's more oriented toward the 'literature' side of sci-fi and not as much the fun or enjoyable side. I would have included some of the more modern sci-fi classics but it's a decent enough list to start with. Also don't feel compelled to read the early writings of the genre - sure they're historical but the writing style and science are often offputting to a lot of modern readers. So start with things you're more likely to enjoy.
Utopias and Dystopias
Brave New World, Aldous Huxley
Herland, Charlotte Perkins Gilman
1984, George Orwell
The Man in the High Castle, Philip K. Dick
The Female Man, Joanna Russ
Robots
I, Robot, by Isaac Asimov
Neuromancer, by William Gibson
Saturn's Children, by Charles Stross
Aliens
The Secret City, by Carol Emschwiller
"Who Goes There," John W. Campbell
Lilith's Brood, by Octavia Butler
Space Travel
Downbelow Station, C.J. Cherryh
Triplanetary, E.E. "Doc" Smith
The Sparrow, Maria Doria Russell
Consider Phlebas, Iain M. Banks
Science Fiction as Political Philosophy
Anathem, Neal Stephenson
Orlando, Virgina Woolf
Stranger in a Strange Land, Robert Heinlein
Dhalgren, Samuel Delaney
The Dispossessed, Ursula LeGuin
Genre Foundations
Frankenstein, Mary Shelley
The Time Machine, H.G. Wells
A Princess of Mars, Edgar Rice Burroughs
"At the Mountains of Madness," H.P. Lovecraft
And here's some very recent stuff - 2010 Novels: The Best Science Fiction and Fantasy of the Year So Far?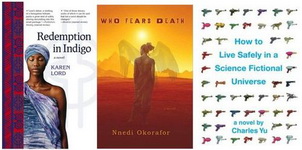 Also
Sci-Fi Author and Worst Neighbor Ever, F. Gwynplaine MacIntyre, Dies
.
Why You Should Be Careful When Posturing With Dad's AK-47
At least know how to check if it's loaded or not. And don't whimper like a baby after an accidental discharge.


EMBED-Kid Accidentally Shoots Dad's AK-47 Indoors - Watch more free videos
When Did American Movies Stop Being So American?
Sadly it's now become just another out-sourced industry except in this case the audience got out-sourced:

The rising clout of international audiences is a sea change for Hollywood. Decades ago, a movie's foreign box office barely registered with studio executives. Now, foreign ticket sales represent nearly 68 percent of the roughly $32 billion global film market, up from roughly 58 percent a decade ago. . . .

The result is that one of the most American of products is now being retooled to suit foreign tastes. Studios have begun to cast foreign actors in American-themed blockbusters like "G.I. Joe." Scripts are being rewritten to lure global audiences. And studios are cutting back on standard Hollywood fare like romantic comedies because foreign movie-goers often don't find American jokes all that funny.
Octomom Going Back On The Welfare
Well she hadn't had a job in years anyway and people weren't interested in a book or reality show about her so I guess this was inevitable. Like pretty much everything else bad that happened to her.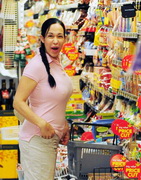 Five hundred of these industrial-looking machines are now in French supermarkets. And don't worry, American fellow who also wants to get sloshed on cheap vino, the self-service wine dispensers that have taken France by storm will soon be headed for these shores.
And yet people sneer over our boxed wines.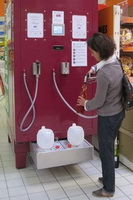 So How Does Booze Extend Your Lifespan?
Short answer: No one really knows but the main theory is that it raises your HDL levels - the good cholesterol.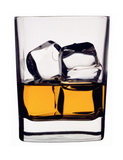 How Small-Breasted Kittehs Get Through Doors


Weekly AoSHQ Commenter Standings
Top 10 commenters:
1 [770 comments] 'Chris in Va' [108.07 posts/day]
2 [646 comments] 'Kratos (Ghost of Sparta)'
3 [624 comments] 'toby928'
4 [549 comments] 'logprof'
5 [477 comments] 'stuiec'
6 [467 comments] 'Vic'
7 [436 comments] 'curious'
8 [413 comments] 'Editor'
9 [350 comments] 'Delta Smelt'
10 [329 comments] 'rdbrewer'
Top 10 sockpuppeteers:
1 [250 names] 'Chris in Va' [35.09 unique names/day]
2 [140 names] 'logprof'
3 [97 names] 'toby928'
4 [81 names] 'Barack Obama'
5 [59 names] 'Editor'
6 [55 names] 'andycanuck'
7 [53 names] 'Fish'
8 [49 names] 'A Balrog of Morgoth'
9 [47 names] 'Homer'
10 [46 names] 'Meremortal'
The group. Yeah.
Tonight's post brought to you by Kirk and the ladies: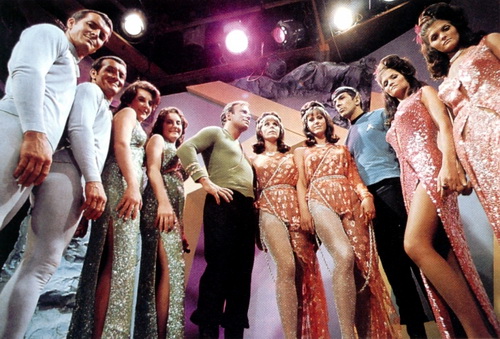 Notice: Posted by permission of AceCorp LLC. Please e-mail overnight open thread tips to maetenloch at gmail. Otherwise send tips to Ace.

posted by Maetenloch at
09:42 PM
|
Access Comments