« Democrats To Run On Record of Genuine Accomplishment and Gaywad Logo But Mostly Gaywad Logo
|
Main
|
Top Ten Other Plans To "Excite Democrats All Across The Country" »
September 16, 2010
Hmmmm: Delaware Not As Liberal As Claimed (By Me), Poll Says
Thanks to Maetenloch, who's finding day posts when he's not doing the ONT, this tidbit...
Gallup reported that 37.4% of the people of the First State describe themselves as conservative — or nearly double the 19% who describe themselves as liberals.

That gives conservatives an advantage of 18.4%.

That is a bigger advantage than conservatives enjoy in Maine, where both senators are Republicans.

The Blue Hen State is redder than California, Colorado, Connecticut, Illinois, Nevada, New Hampshire, Washington state and Wisconsin — states where Republicans are either favored or competitive in the Senate races.
My reaction to that is that "conservative" is a label people embrace, even when not terrifically conservative, and "liberal" is a label people run from, even when actually quite liberal. A lot of people call themselves "moderates." In practice this tends to mean "liberal but I don't want to think of myself as a liberal," just as Bill Maher used to call himself "libertarian."
However, that's a common phenomenon, and Surber puts this split into context by comparison with other states. In every state, liberals call themselves "moderate," but if Delaware is actually more conservative-friendly than purple Colorado and New Hampshire, okay, it's possible.
Most of the other states he mentions get a blank reaction from me: Okay, it's redder than Illinois. And? I sure the hell wouldn't run a deep-red candidate there.
Little by little I am retreating from my former position of This was a grotesque own-goal unforced error and into the position of Okay, not what I would have advised, but if you want to roll the dice, I guess one in six is a gambler's chance.
Chris Matthews Says "I Bet O'Donnell Wins:" Gambling metaphors all over the place. Matthews wants to know how many points David Corn will give him for picking O'Donnell.
Well, look: The great Adam Baldwin asked me if there would be apologies forthcoming should O'Donnell actually win. Of course. To actually sneak in a dark-red senator into a blue state for four years would be, well, humungous is the word that comes to mind.
Update: Really an update to the last post, but you morons are too moronic to look past the top post.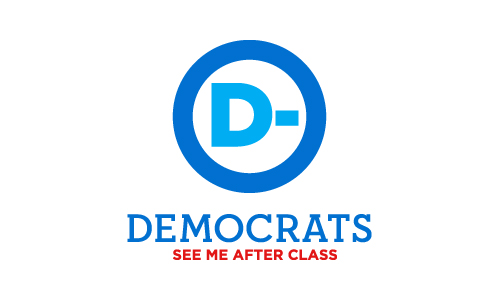 Thanks to BillCo.

posted by Ace at
03:23 PM
|
Access Comments