« Perry Follow-up: The Facts Matter; Who's Going to Appeal this Thing?
|
Main
|
Juan Cole Commends Lebanon's Army For "Pluck" In Incident That Killed 4 People »
August 04, 2010
Overnight Open Thread
Good evening and happy Hump Day all
Reverse Engineering The In-n-Out Burger
So here's how one guy methodically reverse-engineered an animal-style Double-Double down to the exact proportion of ingredients in the sauce.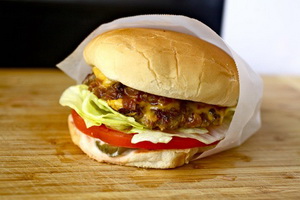 Meanwhile another chef has discovered the secret to the unique taste of their burgers. Short answer: Mustard.

Americans Die Poorly
We do great at medical treatments but we're bad at handling the inevitable end of life especially for terminal illnesses. I think most people would prefer to have the highest quality of life they can before the end over the longest possible lifetime no matter how degraded. But that's not how the system is set up.
And it turns out that going all out and using extreme medical measures until the very end doesn't even buy any extra time:

Like many people, I had believed that hospice care hastens death, because patients forgo hospital treatments and are allowed high-dose narcotics to combat pain. But studies suggest otherwise. In one, researchers followed 4,493 Medicare patients with either terminal cancer or congestive heart failure. They found no difference in survival time between hospice and non-hospice patients with breast cancer, prostate cancer, and colon cancer. Curiously, hospice care seemed to extend survival for some patients; those with pancreatic cancer gained an average of three weeks, those with lung cancer gained six weeks, and those with congestive heart failure gained three months.
Personally I too would rather enjoy football and chocolate ice cream until the end rather than have an extra three months without.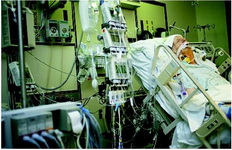 So What Was Happening 50 Years Ago?
It's always interesting to look back at old newspaper headlines especially since now we have the benefit of hindsight and Google. The two missing NSA employees mentioned ended up defecting to the Soviet Union in what was the worst NSA security breach until the 80's. The government later identified them as public homosexuals but the evidence is somewhat equivocal. (click on the image to see the full size version)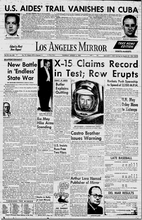 The Government That Showers With You
So the government is cracking down on 'luxury' shower heads that put out more than the federally mandated 2.5 gal/min at 80psi.

Before the advent of the modern environmental movement, Bill Buckley used to assert with a glint in his eye that a liberal is someone who wants to reach into your shower and adjust the temperature of the water. Man, oh, man, was he right.
Yup - just give them time.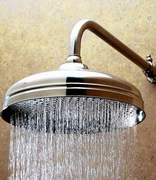 Got 64 to 1000 sq. feet just lying around doing nothing? Well why not build a Tiny House
They start at under $20K and only require 14 tools to build.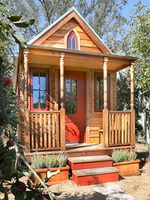 Carla Bruni: Pretty But Can't Act
She had a non-speaking role in Woody Allen's upcoming movie, Midnight in Paris, yet still required 35 takes to get the scene right. Apparently she had problems with not looking into the camera.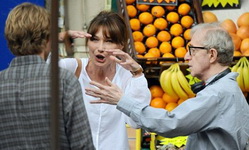 The Toilet Connoisseur
So there's a YouTube user, toiletdude7, who really, really loves toilets. A lot. So much that he's posted over 200 video reviews of different toilets. Not to worry he assures his viewers that "there may be a little number 1 or toilet paper in the toilet, but no number 2." In this video he tests the Briggs Abingdon with some Flintstones cereal.

Foreskin Man: The Comic
I'm sure there's some sort of internet rule that covers this but pretty much anything you come up with has an associated comic book character.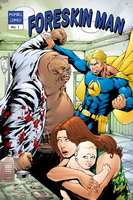 Do Tigers Get High From Catnip Too?
The answer seems to be yes.

Hello Kitty Luxury Water
So Hello Kitty has discovered yet another market to tap into - luxury water. The water comes in five colors which represent different themes: Red (friendship), Pink (cute), yellow (heartful), green (wish) and lavender (sweet). And each bottle is only $100. Such a deal. And then of course there's always this popular Hello Kitty product.(thanks to CDR M)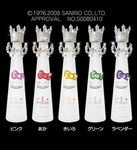 Tonight's post brought to you by the flight of the X-15: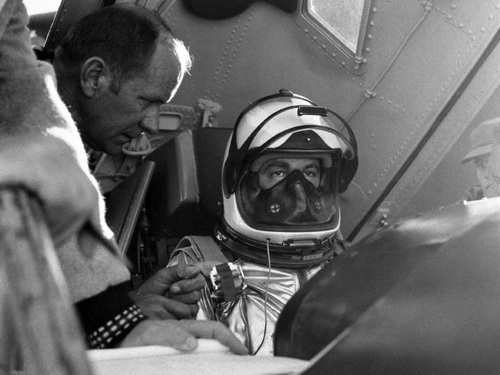 Notice: Posted by permission of AceCorp LLC. Please e-mail overnight open thread tips to maetenloch at gmail. Otherwise send tips to Ace.

posted by Maetenloch at
09:45 PM
|
Access Comments