« Gallup: GOP Back To Edge On Congressional Generic Ballot
|
Main
|
Dempression reading list - Sea of Glory »
August 02, 2010
Overnight Open Thread
Welcome to the Monday.
WaPo: WikiLeaks 'a Clear and Present Danger'
The Washington Post's Marc Thiesson doesn't pull any punches:

Let's be clear: WikiLeaks is not a news organization; it is a criminal enterprise. Its reason for existence is to obtain classified national security information and disseminate it as widely as possible -- including to the United States' enemies.
And he's down with a snatch operation to grab Assange:
In 1989, the Justice Department's Office of Legal Counsel issued a memorandum entitled "Authority of the Federal Bureau of Investigation to Override International Law in Extraterritorial Law Enforcement Activities."

This memorandum declares that "the FBI may use its statutory authority to investigate and arrest individuals for violating United States law, even if the FBI's actions contravene customary international law" and that an "arrest that is inconsistent with international or foreign law does not violate the Fourth Amendment." In other words, we do not need permission to apprehend Assange or his co-conspirators anywhere in the world.
Apparently Wikileaks is feeling the pressure because last week they posted an encrypted 1.4GB file on the site labeled simply as
'insurance'
. It's believed to be the remainder of all classified US military documents they have and expected that Wikileaks allies would release the key should Assange be detained.
And if all this wasn't reason enough to despise Julian Assange, it also turns out that he also writes poetry. I won't bother excepting any here but trust me it is teh horrible. And now I don't feel so bad about sending the blog's kick-murder squad out after him.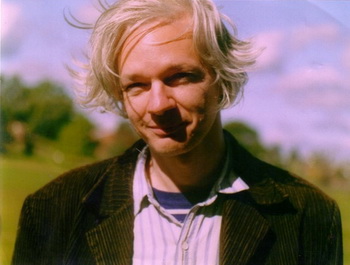 Racist 'Tea Party' Comics Update
After last night's post several commenters pointed out that the comics' style actually resembled some of Ethan Persoff's own work which made me suspect that he was the actual person behind the comics. Well today he issued an update and disclosed that he had been in contact with the author who appears to be Tom Kalb, an owner of a comic book store in Mesa, AZ. And apparently Kalb has been selling the comics on ebay for quite some time. So at this point it doesn't seem to be a leftist plant after all, but it's not clear what relationship, if any, that Kalb has with the Tea Party movement. But hey the Narrative must roll on. (h/t to Coondawg68 )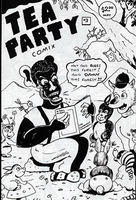 Orly Taitz - Now in a Downward Craziness Spiral
Well she has an interesting history and a respectable resume and has made herself Queen of the Birthers. But the problem with conspiracy believers is that they never know when to quit and are compelled to keep doubling down every time they lose. So after repeatedly bringing lawsuits questioning Obama's legitimacy before the same judge she's now facing a $20,000 fine. She appealed it to the 11th circuit who turned her appeal down. Next she asked the Supreme Court for a stay but was turned down in a letter from Justice Clarence Thomas. She's now going to court to allow her to verify personally that it is Thomas' signature on the decision.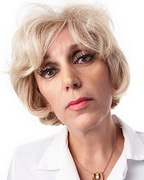 Newsweek Sold For $1
To Dr. Sidney Harman, husband of Rep. Jane Harman (D-CA), which is really a lot more than it's worth these days. Mostly it was about finding a buyer willing to take on its liabilities but god forbid not one that was too ickily conservative which is why they rejected Newsmax's offer. A lot of the staff and management seem happy to be "a liberal opinion magazine written by liberals who don't want to admit they're liberals". We'll see if Harman is willing to change that. And I like AP's idea of them going full tabloid.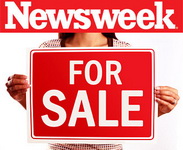 How The US Military Learned to Fight the IED
Here's a fascinating article on the arms race between US forces and insurgents' IEDs in Iraq and Afghanistan. Initially simple and crude, IEDs evolved quickly over 70 months to the point that they're now more sophisticated than anything the IRA ever used. In fact a new variant has appeared this year that uses passive IR and radio signal detectors to target only convoys carrying anti-IED jammers.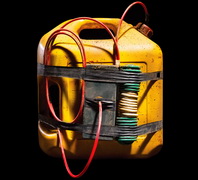 Sun God Angry
And now is smiting the Earth with a Coronal Mass Ejection. Must sacrifice more sheep and virgins.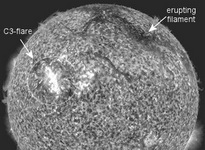 Spot The Tranny - Givenchy Edition
One of these models is not what he/she seems.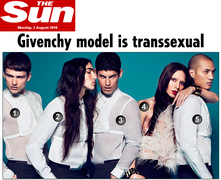 Which Chem Suit Is Right For You?
Well there's one to suit everyone's personality. Me - I kinda like the TK400 - it's fully protective but doesn't seem so scary to the Infected. Plus there's hoods for babies and pets too.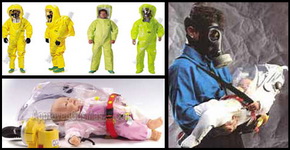 10 Things That Women Do That Men Love
Yep you can't go wrong with smelling nice and being down with the BJ.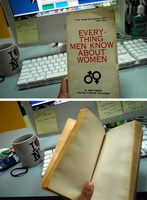 A Dandy's Guide To Girl Watching
Apparently form is more important than you'd expect:

Rather, after sighting a striking face, you quickly look at girl's shoes, then "slowly, taking about three seconds, raise your eyes ... remembering always not to move the head." That last directive reminded my companion of instructions he'd gotten on his golf swing.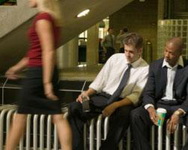 The 20 Worst Swimsuits
Well really it's more about the worst swimwear choices. Caution - you may need eye bleach after viewing. (thanks to Heather Radish)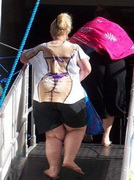 The group thingy. You can figure out the rest.
Tonight's post brought to you by the men from M.A.R.S: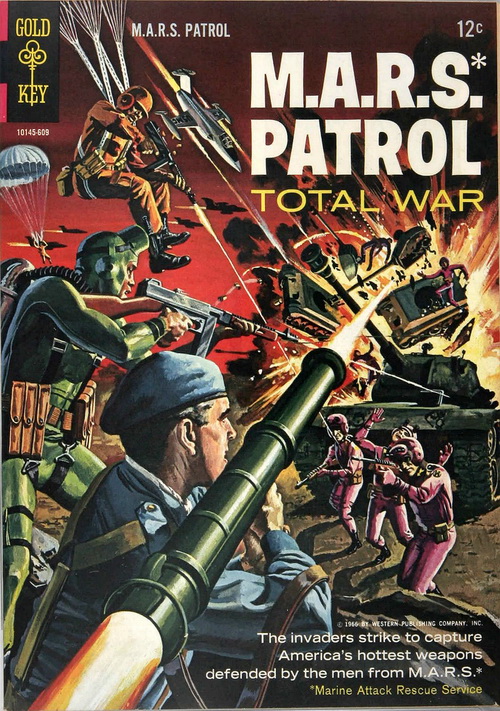 Notice: Posted by permission of AceCorp LLC. Please e-mail overnight open thread tips to maetenloch at gmail. Otherwise send tips to Ace.

posted by Maetenloch at
09:53 PM
|
Access Comments