« BP: Tax Write Off Nets Them $10 Billion Of The $20 Billion Compensation Fund
|
Main
|
Top Headline Comments 7-29-10 »
July 28, 2010
Over-nite Opun Thred
Happy H-Day all.
Here Steve McGranahan who calls himself the World's Strongest Redneck shows how he trims his hedges using his lawnmower on a stick. Probably not recommended for those with weak arms or a need for all 10 fingers.
And lest you think Steve is a one trick pony, he's also developed his own style of martial arts. But do not confuse him with the original Redneck Ninja.
(thanks to CDR M)
Gay Approval Now An Academic Requirement?
Well one student at Augusta State University has been threatened with expulsion unless she renounces her views on homosexuals and a professor teaching a course of Catholicism at the University of Illinois was fired for daring to criticize homosexuality. Note that in both of these cases the victims are being punished for merely expressing their views and not for any actions.
Meanwhile today a judge ruled that a graduate student in counseling at Eastern Michigan University could be expelled for refusing to see gay patients. This case is little murkier since it's unclear if she refused to counsel gay patients that were assigned to her as part of her education or if she merely stated that she wouldn't do so after graduating. If it's the latter, then this is a serious attack on freedom of thought. Schools are now imposing an ideological view as a requirement for graduation. Since almost all Christians (and Muslims) view homosexuality as a sin, this new standard amounts to a de facto (anti-)religious test to graduate.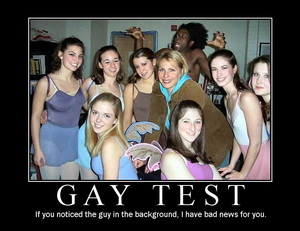 Charlie Rangel Introduces Another Mandatory Service Bill
Well the Democrats sure do seem to love the DraftNational Service these days. And this bill would require two years of national service (either in the military or in a civilian corps) for every American, male and female, between 18 and 42 years of age. And the president gets to decide who goes into the corps and what they do. What could possibly go wrong?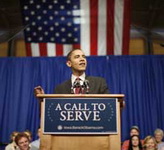 Women As Explained By Engineers
Some of these I've seen before but some are new.

Another Improv Everywhere Public Event
This time they recreate the opening scenes to Star Wars on the NYC subway.

6 Words That Need to Be Banned from the English Language
Well according to Dan O'Brian. They are: moist, jowls, bulbous, yolk, slurp, pulp.
The Refudiation of the Palin Haters
There was a kerfuffle last week when Sarah Palin used the word 'refudiate' on Fox and later in a tweet. Critics immediately jumped on this as just more proof that she's teh stupid since she used a word that doesn't exist. Oh the horror!! Of course readers of the ONT know that I'm very much a descriptivist when it comes to English. My view is that if you make up a word and its meaning is pretty much obvious to English speakers, well then it's an English word now MFers.
Anyways it turns out that Palin didn't make up refudiate. It was used in a paper as far back as 1925 and Sen. DeWine also used it as recently as 2006. So Palin 1, critics 0. But of course you'll never hear a hint of this in the MFM. Or any criticism of Obama's own made up word, 'wee-wee'd up'.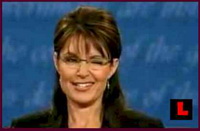 The Great Bacon Odyssey: Is Bacon Ice Cream Worth the Effort?
Well Matt Blum tried it and liked it. But added the caveat that he likely wouldn't try it again. My usual theory of food is that if you like A and B, you'll probably like A and B mixed together. But this may be an exception.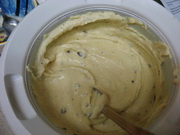 Remembering the Mold-O-Rama Machines
They're practically extinct these days but I have very strong memories as a kid of convincing my parents to buy a gorilla mold at a visit to the zoo. And yes the pungent chemical smell of the hot plastic is still embedded in my brain some place. There are still a few machines left and a single repairman who keeps them going.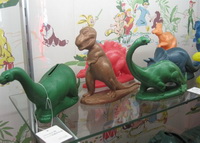 Lost Kafka Writings Resurface, Tied Up in Court
When he died in 1924 he ordered all his unpublished writings to be burned, but how they ended up in an Israeli safe deposit box over seventy years later is practically a Kafkaesque story in itself.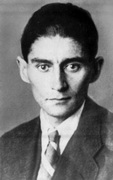 Brad Pitt To Star In The World War Z Movie
Currently scheduled for release in summer 2012.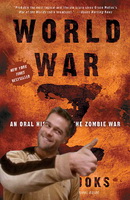 Tonight's post brought to you by Cyndi and Pee Wee: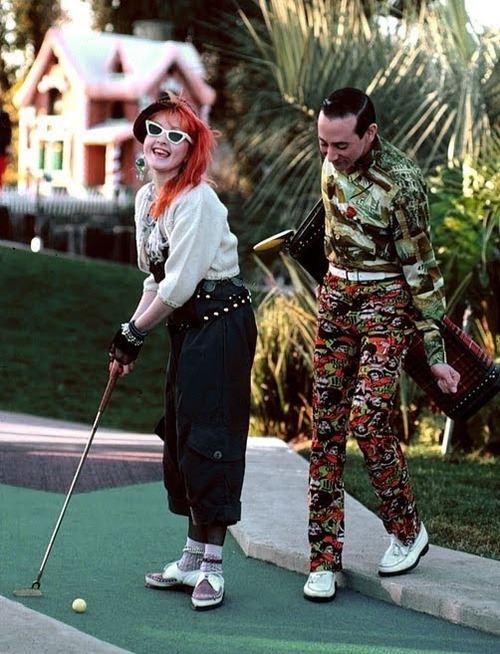 Notice: Posted by permission of AceCorp LLC. Please e-mail overnight open thread tips to maetenloch at gmail. Otherwise send tips to Ace.

posted by Maetenloch at
09:45 PM
|
Access Comments