« Specter: I'd Like To Keep Sucking At The Public Teat Please
|
Main
|
Overnight Open Thread »
July 15, 2010
Sheila Jackson-Lee: I'm So Glad That We Won In Vietnam And That Both Vietnams, North and South, Live Together In Peace Side-By-Side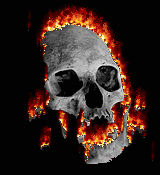 Holy Mackerel.
Must... resist... urge.. to.. steal... video.
Theory:
Does Sheila Jackson-Lee's knowledge of the Vietnam War (and its aftermath) come from The Watchmen?

As The Comedian Said... "Thank God we won here in Vietnam... I don't know what this country would have done if we lost. It might have torn itself apart, you know?"

No, She Means Vietnam: As Moe Lane does at the link, let me prematurely dispel the spin she is talking about Korea and just screwed up.
1. She says we have to honor our troops and thank them as we didn't do in Vietnam. This only applies to Vietnam, not Korea -- Korean veterans were not spat on or disrespected. Yes, it's the forgotten war, but her thing about not failing to support our troops only applies to Vietnam. She cannot mean Korea.
2. It cannot have escaped her notice, I hope, that North and South Korea are not at peace, given that there are rumors of coming war between the two, and that we have to deal with North Korea's nuclear threat, and all. Hardly the success story Sheila Jackson-Cretin recounts here.
3. As Moe says, the 58,000 KIA figure she trots out is in fact the accurate Vietnam casualty figure -- getting this detail spot-on right dooms her. She cannot claim she meant Korea when she gets Vietnam's KIA number accurate (and Korea's was 36,000).
Person of Stupid: 16mph offers this anecdote:
Don't be too harsh on Sheila, now. She works hard. Just has a little problem with geography. Brings back this classic. Sheila Jackson Lee was present at the Jet Propulsion Laboratory when the Mars Pathfinder landed in the mid 1990s. She inquired whether the rover would be able to roll over to where astronauts had planted the American flag. Sheila Jackson Lee, who represents a district in Houston and sits on committees that deal with NASA, did not know that astronauts had in fact planted flags on the Moon -- not Mars.

More: So when Sheila Jackon-Lee calls you a racist, you know she knows what she's talking about.
Taken from Hot Air, which notes in the Congressional Record she spoke, supposedly, about the abuses in Vietnam (singular), which proves she knew the score then.
It doesn't, not really. 95% of the stuff in the Congressional Record was never read at all on the floor of Congress. They read the beginning of a statement (usually written for them), then wrap it up quickly, asking to revise and extend their remarks for the record -- which means that they never actually give the speech, but the written speech they would have given is entered into the Congressional Record.
95% of the Congressional Record -- okay, I don't know that figure for sure, but most of it -- is in fact stuff never said on the floor of Congress at all but just entered into the record by this revise & extend privilege.
So, until I see a tape -- no, she never actually said that, she entered an address written for her into the record as if she had.
"400">
Splitting atoms...
with her mind

posted by Ace at
07:46 PM
|
Access Comments