« Oscars Thread
|
Main
|
Eric Massa: The Democrats Whacked Me Because I Opposed Health Care Reform »
March 07, 2010
Overnight Open Thread
Last call for the weekend. Might as well start it early since some people have the 'work thing' tomorrow.
Well he has never released his law school transcripts, he was Editor of the Harvard Law review yet never published any papers, and after graduating he seems to have never tried a case. And now it turns out that his vaunted Professor of Constitution Law gig was really a patronage sham and he was nothing but a politically appointed part-time lecturer.

The other professors hated him because he was lazy, unqualified, never attended any of the faculty meetings, and it was clear that the position was nothing more than a political stepping stool. According to my professor friend, he had the lowest intellectual capacity in the building.
So given his recent public mistakes about Constitutional law, you start to wonder how much does he really knows about the law and whether his entire career has been a successful con. The only objective evidence of his competence is that he passed the bar in 1991, but given that it was in Illinois I'm not sure I'd bet the farm on it being completely above board. Also why did both he and Michelle both give up their law licenses (his in 2008, hers in a voluntary surrender in 1993)?
Oh and it seems like he also phoned it in during his brief term as Senator:

More Scandi Prisons
So do prisoners really need a recording studio and isn't a climbing wall kind of a bad idea in a low-walled prison?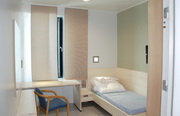 Dating Red Flag of the Week -The Bun Blowout
Okay keeping a ledger of offenses on her computer is a very bad sign. In fact this is one of the worst traits in women - never letting anything go. My grandmother still holds things against my grandfather that happened more than 60 years ago. Is a 10 or 20 year statute of limitations really asking for too much?
The HMAS Anzac fires its 5 inch gun
Boom.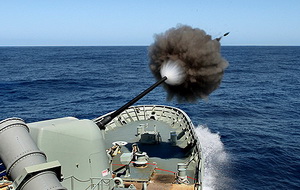 White group wins traditionally black 'stepping' contest - racism ensues
An all-white girl group from the University of Arkansas performed at the 2010 Sprite Stepping Contest and came in 1st place. You can watch their performance here. The audience was not happy about this and booed the Zeta Tau Alpha team. Sprite huddled and decided that hey what do you know the 2nd place, all-black team also won the contest and were co-first place winners. Sure a black man can be president but everyone knows that white girls can't step.
New Dating Site Caters to Women Who Love Brits
There's a new dating site called I Love Your Accent which pairs U.S.- and U.K.-based singles. It seems to mostly cater to American women looking for British men but the attraction of the strange accent goes both ways:

However, the English women love American men. They love the way you speak. It's kind of romantic. "Oh my God! He's from California!" It conjures up some film star in the hills. We're a little more stiff upper lip, so one brings the other out.
Weekly AoSHQ Commenter Standings
Top 10 commenters:
1 [492 comments] 'wherestherum' [69.03 posts/day]
2 [445 comments] 'conscious, but incoherent'
3 [441 comments] 'FUBAR'
4 [418 comments] 'Kratos (on the back of Gaia, scaling Mt Olympus)'
5 [404 comments] 'curious'
6 [336 comments] 'logprof'
7 [334 comments] 'Vic'
8 [314 comments] 'MDr VB1.0 CS1st '
9 [279 comments] 'Dang Straights'
10 [259 comments] 'Miss'80sBaby'
Top 10 sockpuppeteers:
1 [234 names] 'conscious, but incoherent' [32.83 unique names/day]
2 [200 names] 'MDr VB1.0 CS1st '
3 [120 names] 'fluffy'
4 [65 names] 'kbdabear'
5 [58 names] 'logprof'
6 [40 names] '18-1'
7 [33 names] 'The Mega Independent'
8 [31 names] 'runningrn'
9 [30 names] 'Guy Fawkes'
10 [27 names] 'FUBAR'
The group. Yeah.
Tonight's post brought to you by ignored warnings: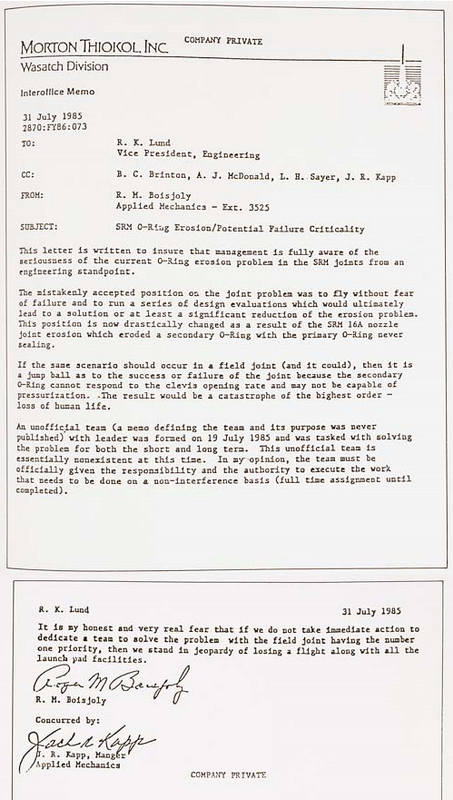 On January 28, 1986 the space shuttle Challenger disintegrated in midair due to an o-ring failure.
Notice: Posted by permission of AceCorp LLC. Please e-mail overnight open thread tips to maetenloch at gmail. Otherwise send tips to Ace.

posted by Maetenloch at
09:03 PM
|
Access Comments