« Pics from Scott Brown Election Eve Rally in Wrentham [someone]
|
Main
|
Vote Bomb »
January 18, 2010
Overnight Open Thread (Mætenloch)
Welcome to holiday Monday. Hope everybody is ready for the real start of the week. I'm still traveling so expect the ONT to be up a little later and a little skimpier than usual this week.
Milestone: Israel suffered no Islamic terror attacks within its borders in 2009
This is the lowest level since the second intifada began in 2000 and is due to the successful tactics the Israelis developed to stop Palestinian terrorism and their constant adaption since then:

This included going after terrorist leaders and technical specialists, and either capturing or (failing that) killing them. Raids and air attacks were made against buildings used by the terrorists, and tight security on Israelis borders were instituted. This last measure crushed the Palestinian economy, which put popular pressure on the terrorists to stop their attacks, and promise to keep it that way.
So terrorism as a tactic can be defeated with a combination of border security and going after the terrorist leaders. I grade this as Israelis 1, terrorism experts 0.
Even Cliff Clavin is Compaigning for Brown
And he hates dirty hippies too. Here's what he said at a rally for Brown:

This isn't the Democratic Party of our fathers and grandfathers. This is the party of Woodstock hippies. I was at Woodstock — I built the stage. And when everything fell apart, and people were fighting for peanut-butter sandwiches, it was the National Guard who came in and saved the same people who were protesting them. So when Hillary Clinton a few years ago wanted to build a Woodstock memorial, I said it should be a statue of a National Guardsman feeding a crying hippie.
Obligatory: The Star Wars Burlesque Show
And yes there are Leia slave girls. And Jabba the Hut for the chubby chasers. Thanks to CDR M.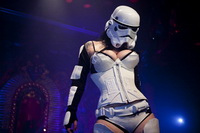 More Air Travel Suckitude: Mid Air Pickpockets and Enforced Shoe Codes
Okay I think my Cross pen is more of a danger than her 'spikey' goth shoes.
World's Oldest Dog Dies at 146
In dog years that is.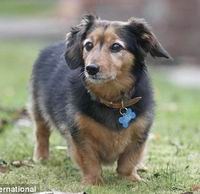 Floor Collapses Under Weight Watchers Meeting
Irony or just expected?
And don't forget about the Yahoo AoSHQ group. Instructions on how to join are here.
Tonight's post brought to you by Col. Stewart: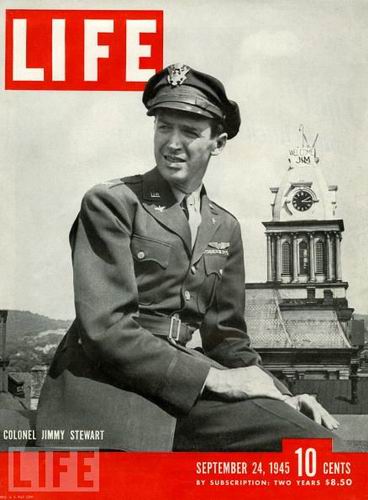 Notice: Posted by permission of AceCorp LLC. Please e-mail overnight open thread tips to maetenloch at gmail. Otherwise send tips to Ace.

posted by xgenghisx at
10:43 PM
|
Access Comments