« Coakley: Catholics Shouldn't Work in the Emergency Room
|
Main
|
Overnight Open Thread (Mætenloch) »
January 14, 2010
BROWN UP BY FOUR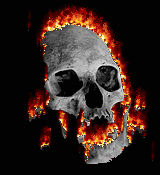 Riding a wave of opposition to Democratic health-care reform, GOP upstart Scott Brown is leading in the U.S. Senate race, raising the odds of a historic upset that would reverberate all the way to the White House, a new poll shows.

Although Brown's 4-point lead over Democrat Martha Coakley is within the Suffolk University/7News survey's margin of error, the underdog's position at the top of the results stunned even pollster David Paleologos.

"It's a Brown-out," said Paleologos, director of Suffolk's Political Research Center. "It's a massive change in the political landscape."


The poll shows Brown, a state senator from Wrentham, besting Coakley, the state's attorney general, by 50 percent to 46 percent, the first major survey to show Brown in the lead. Unenrolled long-shot Joseph L. Kennedy, an information technology executive with no relation to the famous family, gets 3 percent of the vote. Only 1 percent of voters were undecided.

The poll shows that Democrats are unenthusiastic about the contest, whereas Independents are unusually enthusiastic for a non-presidential election, and a whopping 66% of Republicans are "looking for something cool and soft" to "dip their balls in."
I made up that last part but it's true.