ę Driving While Distracted
|
Main
|
Oh, Wonderful: ACORN Is a Deadbeat on $2 Million in Taxes, Too Ľ
September 24, 2009
Treasury Dept. IG Launches Investigation of ACORN for Impermissible Partisan Activities
Synchronicity: WH Moves to Obscure Ties Between ACORN and Big Labor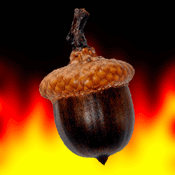 Update: Here's the Treasury Department's letter, indicating, as a formal matter at least, that this is a bona fide investigation. Of course, it will most likely result in a whitewash.
You requested that the Treasury Inspector General for Tax Administration (TIGTA) review the Internal Revenue Service (IRS) Criminal Investigations Division's enforcement efforts with respect to taxable nonprofit corporations engaging in political activities that go unreported. In addition, you asked that TIGTA review whether ACORN or its affiliates used Section 501 (c)(3) resources for impermissible partisan work, or engaged in lobbying or made political expenditures or contributions without reporting these activities to the IRS.

In response to your request, TIGTA is initiating a review of the IRS's oversight of tax-exempt Section 501 (c)(3) organizations and Section 527 organizations and will review internal IRS referral processes with regard to nonprofit fraud investigations. This review will be conducted by our Office of Inspections and Evaluations, with assistance from our Office of Audit and our Office of Investigations. David Holmgren, TIGTA's Deputy Inspector General for Inspections and Evaluations, will be leading the review and will contact your staff shortly to schedule an initial briefing.
H/t Major Garrett.
Previously the DoJ IG agreed to "investigate" ACORN, but only investigate what funds had been delivered to ACORN and if those funds had ever been audited. A possible precursor to a genuine investigation, but more likely just the return of basic information.
So this is the first real investigation launched.
Update: Based on the letter, this is a real investigation, so cautionary language that this could be like the DoJ small-potatoes "investigation" has been deleted.

Does This Have Anything to Do With Anything? Even as one hand moves to investigate ACORN for partisan activities incompatible with its non-profit status, the other hand moves to make discovery of those activities more difficult.
Even before U.S. Labor Secretary Hilda Solis was sworn in, Big Labor insiders like AFL-CIO lawyer and Obama appointee Deborah Greenfield were busily dismantling useful union financial disclosures produced by former Labor Secretary Elaine Chao. Itís another Big Government Ė Big Labor partnership aimed at keeping individual workers, whom they claim to represent, in the dark.

Why the hurry? Perhaps Union Bosses wanted to prevent the Virginia GOP and inquisitive people like Patrick Semmens from visiting DOLís UnionReports.gov website that clearly reveals the Big Labor-ACORN collusion. Semmens discovered that teachersí union bosses gave about $500,000 to the same Brooklyn ACORN office exposed on BigGovernment.com. Both the National Education Association (NEA) and the American Federation of Teachers (AFT) awarded ACORN service contracts.

Thatís right; union bosses gave teachersí forced union dues to the same ACORN that appeared to have no problem facilitating child prostitution. No wonder Solisí Big Labor friends want to shutdown financial disclosure!

In fact, UnionReports.gov provides detailed union financial reports and is a primary source for many union members, reporters, columnists, bloggers, and researchers. But, the days of disclosure are numbered. Big Labor has commanded Labor Secretary Solis to shut it all down.
This sounds to me like a corrupt gift to Big Labor long-planned, so I'm probably just being a dope to suggest a connection.
Still. Odd that Captain Wonderful, Mr. Transparency and Openness, is acting to reduce disclosure as regards his corrupt political allies.

posted by Ace at
12:03 PM
|
Access Comments