« Whoops: Sherriff Who Freed Paris Took $1000 Contribution From Her Grandpa Last Year
|
Main
|
Kyl, Other Assholes Selling Insurance To Each Other To Try Again For Amnesty »
June 08, 2007
Rightroots Revolt?
It's a bit early to claim vindication of my more-threat-than-prediction that the amnesty bill would cause the right blogosphere to be more politically active, taking a more Kos-like approach towards promoting, and voting out, Republican candidates.
Whether or not the new Dump Lindsey Graham blog will even be around a month for now I don't know. But I know personally I'll be sure to give potential primary challengers plenty of links and hopefully match up, as Bush might say, "every willing donor with every willing challenger."
To be honest, I still hate the media more than I hate the Democratic Party (the Democrats, at least, are supposed to lie on their behalf), and it's going to be hard to really get into the Kos-like rah-rah spirit-squad mode.
But Graham et al. have made it a little easier to me. As the Kossacks demonstrate day after day, anger and revenge are far better at animating action than actual positive support of any particular candidate.
Am I big fan of Jon Bruning, Nebraska AG? Not really. Never heard of him before yesterday. Not even sure if I've spelled his name right.
But it would give me an awful lot of satisfaction to help send Chuck Hagel into retirement. As it would, I imagine, give most of you.
Since the rise of the internet, conservative bloggers have mainly been content to attack the media. And liberals. (But I repeat myself.) While our annoyance at Republican politicians was rising, it didn't rise to a high enough level to start pimping candidates.
For me -- for one -- that's changed. Hagel and Graham are now right up there with Keith Olbermann and Chris Matthews. I can't vote them off the airwaves -- their liberal network will keep them on no matter how weak their ratings -- but I, you, we can do a small amount to get the Hagel and Graham shows cancelled.
It all feels a little silly to pin one's hopes and dreams on a politician, of all things, as the True Believers at Kos do, replacing a confirmed douchebag with a possible douchebag whose douchebag status is simply not yet verified. Nonetheless, I'd rather have the upside of a potential non-douchebag in my party, and the confirmed douchebag out.
Eh. Doesn't matter who their replacements are. I want Hagel and Graham out and I don't much care if they're replaced by dispeptic monkeys. I think most conservative blog-readers feel the same, and will be willing to give primary challengers what they need most -- money. And not just in-state money, but money from the whole damned pissed-off country.
Maybe this is all bluster and we on the right will just never get this "netroots" thing down. Maybe it's just not in our character, maybe it goes against our temperament (which, despite the MSM's constant claims, is decidedly less Joiny McJoinerton than that of the lefites, who seem born to take up crusades and causes so long as they have that thrill of being part of "a movement").
It's not that we're "uninformed" and "easily led," as the Washington Post notoriously claimed some years ago. (No bias there!)
It's that most of us don't care about politics as much as liberals, who tend to sublimate the relgious impulse, the quest for redemption and utoptia, into the political process. Half of all conservatives already have a real religion and don't need another; the other half have families, and the other other half have... well, porn, videogames, and a desire to get rich. (Some of course share all five interests.) We don't do much in the way of "grassroots activism" and pot-banging protests and consciousness-raising drum-circles because we have lives, not because we're sheep.
We don't get as incensed about our representatives selling us out because we've simply grown to expect it and, in any event, just don't have copious amounts of faith in any politicians, ours'un or theirs'un.
But now I actually care a little more. I think a lot of us are really pissed off -- really pissed off -- and want some payback. What it was about this I don't know -- but this time, on this issue, they really got our backs up. It wasn't that they were merely ignoring us; we're used to that, God knows. It was that they were actively contemptuous of us -- of us, their voters, donors, and volunteers.
Did they actually try grassroots outreach on this? Detailed explanations? Did they give us a thorough briefing on the bill or did they treat us as children, offering us only their ex cathedra conclusions about what the bill would ((hopefully) accomplish? Did they attempt to actually persuade us? Or merely hector and bully us into supporting this "piece of shit" bill?
Seems to me the only people offering a detailed summary of the bill were its critics. The bill's supporters, it seems, thought we were all too stupid to appreciate the nuances contained within.
And so they substituted name-calling for persuasion. "Trust us," was their argument.
Trust who? You? I'm sorry, are you my fucking father? Funny, you don't look like my goddamned father. Or my brother. Or my mom.
You just look to me, as steve_in_hb said, like a bunch of assholes milling around trying to sell insurance to each other.
Sorry, when I buy insurance, I don't just "trust" my agent. I sort of want to know the details of the policy.
Well, the hell with that. Even chumps like us can be pushed too far.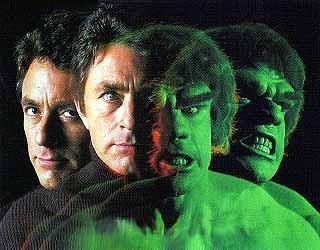 Let me quote the sage words of Princess Hillary!, so eloquently writing a note authorizing the wholesale firing of the White House Travel Office: We need their people out and our people in!
If that's a good principle for the Smartest Woman In America, it's good enough for me.
More: Donate to Jon Bruning here.

Jon Bruning For US Senate
Because he's running against Chuck Hagel. What else do you need? His qualifications are that he has the standard number of heads and has never killed anyone (who didn't have it comin', at least).
Good enough for government work!

posted by Ace at
08:05 PM
|
Access Comments