« "Hollywood 85" Subject To Letter-Writing Campaign
|
Main
|
Another Fun Personal Ad (Repost) »
August 19, 2006
The Perfect Girl For Allah (And Everyone Else, But Only If You're A Quality Man)
BamaPachyderm alerted me to this.
The term "douche" is rather sexist, in the sense that it is almost always applied to men.
"Jacqueline Mackie Paisley Passey" means to correct that sexism. Fast.
I am a very high-quality woman. I know that sounds arrogant, but let's consider the facts:

1. I'm slim (whereas 62% of American women age 20 to 74 are overweight)

2. I'm attractive (my new picture has been rated more attractive than 86% of the women on Hot or Not -- and the women who upload their pictures are a self-selected sample that is probably already biased towards being more attractive than the general female population)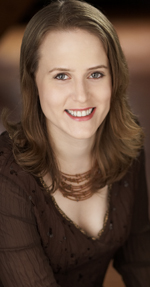 86%? Okay.
3. I'm relatively young (whereas 82% of American adult women are over 30 years old)

4. I'm intelligent (IQ tested at 145 when I was a child, which is 3 standard deviations above the mean -- higher than 99.85% of the population. Even if I've gotten dumber as I've aged I'm probably still at least a 130, which is higher than 97.5% of the population.)

5. I'm educated (whereas 77% of American women do not have bachelor's degrees)

6. I have my financial shit together (no debt, perfect credit history, 6+ months living expenses saved, adequate insurance, self employed)

7. I have a strong libido and love having sex (my lover *never* has to beg, unless it's for me to let him get some sleep!)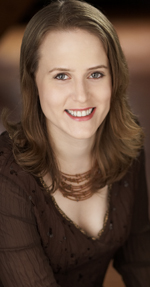 Beg?
Most of my interests tend to be more popular with men than women: science fiction, libertarianism, blogging, politics, economics, guns, gambling, etc.
She left out mastering "the power of psychokinetic flight."
...

So, I have a *lot* of choices of men who want to date me. Given that, of course I choose to date only the highest quality men -- men who are also fit, attractive, intelligent, educated, financially successful, etc. I'm attracted to men from any race and a wide age range (21 to 50 or so) so the pool of men who meet those requirements is quite large, which allows me to add all sorts of additional restrictions if I want -- must be atheist, must be libertarian, must not want (more) children, must be financially independent or self-employed and available for frequent world travel, etc.

...

I realize that some of you will find this post depressing because you'll realize that you don't qualify as a high quality man and thus won't be able to get a high quality woman. You have a few options:

1. Lower your standards and stop pursuing women who are out of your league.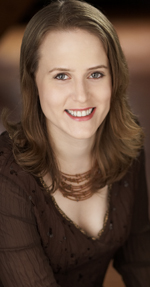 Out of my league?
Look, I want to make it clear I'm not saying this girl is ugly, per se. What she is is "plain." She is what I call "Bad Irish." The Irish look, but not the Good Irish look. The pasty skin, the elfin features... but not cute elfin, or better yet, hot elfin.
What you're looking at here is a 5. A girl you wouldn't notice in the average college or singles bar, except maybe if you had recently quit smoking, and noticed she had a fresh pack of Marlboro Reds held in her (indifferent) cleavage.
[Continuing] There are lots of fat single mothers out there who can't find dates either.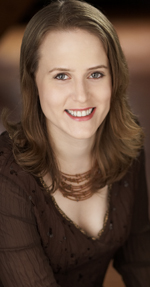 Just thought I'd post that again. I'll give her she's not fat, and I'll take her word for it she is unencumbered by children. After that... well. The accolades run out rather quickly.
I will give her this: She has, as far as I can tell, only one head, which is generally considered to be the optimal number of heads, according to 83.5% of the male population.
The runner up was "zero heads," with 15% of the vote, followed by "six heads," with 1.5% of the vote.
Not sure what's that about. Maybe the poll oversampled Satanists hot for "The She-Spawn of the Beast of the Apocalypse."
2. Look in the developing world. If you're literate with a home computer and an internet connection you are very wealthy compared to the rest of the world. Citizenship or legal permanent residency in a rich country makes you more attractive to women in poorer countries. Your value on the dating market is thus much higher there.
Do I have to post it again?
I'm sorry, "Jacqueline Mackie Paisley Passey," but I think maybe you're the one who needs to seek new population pools for would-be suitors. I'm not sure you'd be considered "certifiably smokin'" except, perhaps, on Yuggoth (Pluto), where Mi-Go Space-Mead Brewers might turn their heads as you walk by and say, "Wow! She's not a crustacean-fungus with ten pincers and a head shaped like a deflated football sprouting a dozen eyestalks! Yowza! I don't know about you, but my Trilobal Mating Claw just went boooinnggg!"
3. Self-improvement! I used to be a fat unattractive college dropout who couldn't get her life together. Now I'm thin, attractive, and successfully self-employed after graduating. You can make yourself over into a higher-quality man capable of winning a higher-quality woman too.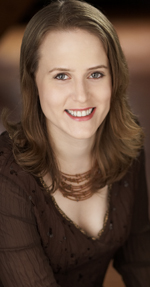 She's a "higher quality woman." This is true, I suppose, if the "woman' you're used to hooking up with is a hollowed squash filled with Astroglide.
Thanks to everyone who e-mailed or commented their offers, it's nice to feel wanted. Although I'm not looking for a new relationship right now (don't worry, I'll blog about it when I am), hopefully this post gave those of you who are interested a better idea of your chances in the future.

Update: Some people seem to think that this post is a bit harsh and/or arrogant.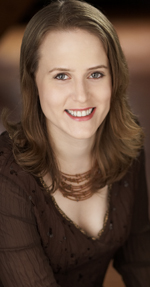 I'm sorry if I've offended you, but I'm also really sick of getting e-mailed several times a week by delusionally hopeful men who read my blog and think because I am *their* dream girl that I'll therefore want them too.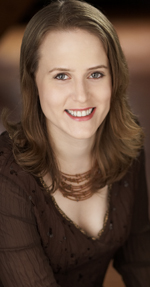 I've never before done a photographic fisking. I'm an innovator.
Too often they act crushed when I reject them...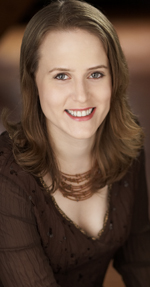 Crushed? Or mildly miffed that what was thought to be an easy lay goes south?
...which I feel bad about, but if they had stopped to consider whether they had as much to offer me as I have to offer them then they might have had more realistic expectations.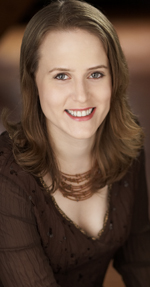 With all due respect, for the vast lot of us, this is, alas, what defines "realistic expectations."
...

Also, before anyone feels bad that I felt harassed by their attention, I want to clarify that it wasn't any one person's behavior that has made me this uncomfortable, rather it's the cumulative effect of being simultaneously aggressively pursued by several men who I don't have reciprocal feelings for. Most of you probably didn't realize that you weren't the only one hitting on me over the past few weeks. But now you do, and I need you all to cool it.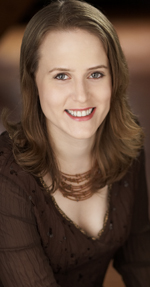 WickedPinto, where art thou? Never have I beheld a bitch more in need of a serious breaking.
Old school.
In her various updates, she brags that her "outrageous" posts (such as this) are designed to generate high blog-traffic. Which is sort of like the driver of a bus who causes a major chain-collision multiple-fatality accident saying, "Well, I sort of crossed three lanes and smashed into the guardrail because I want people to know I have the courage to drink heavily before operating heavy machinery."
Like someone else I know.
Can someone frisch themselves out of the dating market? Apparently so.
Thanks to Beth, who promises a somewhat-related "P.S." in her own post.
Update: Thanks to Beth again.

Okay, now that I see that she's a dead-ringer for Rudy Giuliani in drag, I have to admit, I'm three-quarters aroused.
The big question is, of course, would I hit it? I mean, her frightening resemblence to His Honor aside.
Admitedly: Yes.
I'd hit it, I admit, but there are different levels of "I'd hit it."
She comes somewhere on the "I'd hit it" scale between "I'd hit it, but only if it were 3am and I was drunk and really needed somewhere to crash for the night" and "I'd hit it, but only if she walked right up to me, grabbed my hog with both hands, and screamed to the bar, 'I claim this Man-Thing as mine own!!' and then vowed to fight any challengers to the death with Vulcan axe-spears."
Because yeah, I don't care what you look like, that's hot.
All Apologies... I didn't realize the "Beth" who sent me this was Beth from My Vast Right Conspiracy. I apologize for the earlier lack of a hat-tip to her blog.


posted by Ace at
11:58 PM
|
Access Comments