« NRO, Again: 14th Amendment Does Not Grant Citizenship To All Persons Born In US?
|
Main
|
Superhero Quiz »
July 08, 2005
Excitable Andy Finally Addresses Support For Rough Tactics With Terrorist Detainees, Oh So Long Ago
The Mercurial Martinet has finally addressed the quotes dug up by Taranto (and, um, first by me) in which Sullivan was pretty damn gung-ho about arm twisting and other forms of "abuse" against murderous monsters.
Listen to this f'n' jackass spin:
Nothing I'm not used to. Yesterday, James Taranto took yet another dig at my early attitude to reports of "poor treatment" of terrorist captives. In January 2002 and for a while thereafter, I somewhat summarily dismissed reports of mistreatment of detainees as probably enemy propaganda and certainly not something that should worry us too much:

These terrorists are not soldiers. They are beneath such an honorific. They are not even criminals. In that respect, Dick Cheney's and Donald Rumsfeld's contempt for the whines of those complaining about poor treatment is fully justified.

I'm not proud of those sentences, but they rested on a basic level of trust that of course enemy combatants might be treated roughly, but would not be subject to systematic abuse, torture or beatings.
Asshole, what the fuck does "treated roughly" mean if not "abuse" and "beatings"? What the fuck did you think you were talking about? Denying terrorists the right to watch VH-1's Behind the Music: ? & The Mysterions?
And as for torture: let's say this hysterical little twat has cried "torture!" after ridiculous reports of female soldiers forcibly raping (via the vagina, not some object) male terrorist prisoners. (See beyond the jump; content warning.)
More:
This was the American military. This was the Bush administration, people I trusted. I had no idea - and perhaps I should be held responsible for my naivete -
Perhaps. But only "perhaps."
Remember, this was also before Bush supported the Federal Marriage Amendment.
-that memos were being written allowing for torture and abuse to occur under the legal cover of a president's wartime authority.
The memos did not allow torture. They did allow mild non-injurious coercive contact.
The self-same "rought treatment" Andy was once so high on.
Abu Ghraib had not yet been exposed.
Fuck you, pal. That was pretty obviously Amateur Hour. Real, trained torturers don't take pictures of their torture sessions and send them around through cell-phones.
And stacking prisoners in a game of Naked Arab Jenga is not generally considered a useful interrogation tactic.
The hundreds of incidents of abuse, the dozens of prisoners who died while in captivity, the smaller number who have indeed been confirmed as tortured to death: these facts I did not then know. But after Abu Ghraib, I obviously changed my tune.
Just in case you're keeping track: Abu Ghraib was right around the time of the Massachusetts Supreme Judicial Court's decision on gay marriage, and Bush's opposition that ruling.
Not that there's a connection.
If that could happen, I worried about what else could have occurred. I read the record. I explored the evidence. I came to a different conclusion. The facts available to me changed; and so I changed my mind. Why is that open process to be mocked? When you blog half a million words a year, and you do so for five years, and you use the blog form as a way to think out loud, the notion that your views will remain identical throughout strikes me as preposterous. When the facts available to me change, I change my mind. But then I guess I'm not James Taranto.
When people change their minds, it's considered forthright to admit doing so. They ought not need be badgered into it by the mocking of Taranto (and myself).
Why was he mocked? Because he would not admit he changed his tune. And without the mocking-- he'd have never have admitted it.
Just like his stealthy shift in allegiance to Kerry-- something else he didn't admit until mocked about it by writers at NRO's The Corner.
Forced to admit he's changed his position, he now pats himself on the back for doing so... but what's so terrific about changing one's position? There's nothing necessarily wrong with it; but the Shrill Shill just keeps heaping praise upon himself for everyfuckinglittlething he does.
I've changed my position on Andrew Sullivan. Am I similarly heroic?
From The Vault: Excitable Andy Loses His Shit Over Claims of "Rape" By Female Soldiers. Content Warning.
The Mercurial Martinet also found it quite plausible that female US soldiers were raping dirty filthy terrorist prisoners, and got quite excited (in a bad way) about it.
As I, um, "reported," way back in February:
[Sullivan's histrionic post, quoting a Time article (I believe):] One plaintiff, identified only as Neisef, claims that after he was taken from his home on the outskirts of Baghdad last November and sent to Abu Ghraib, Americans made him disrobe and attached electrical wires to his genitals. He claims he was shocked three times. Although a vein in his penis ruptured and he had blood in his urine, he says, he was refused medical attention. In another session, Neisef claims, he was held down by two men while a uniformed woman forced him to have sex with her. "I was crying," said Neisef, 28. "I felt like my whole manhood was gone."
Hmmmm... two men forced this poor man down, while a woman forced him to have sex with her.
This is a Penthouse Forum fantasy, not a credible fucking charge. This is the sort of fantasy concocted by a sexually-repressed Islamoretard who believes such things are possible in the decadent US.
We should be so lucky.
Dear Penthouse Forum,

My name is Neisef, and I am a student at a large Middle-Eastern university. I never thought these letters were real, until something happened to me to make me believe all these stories were true.

I had been unjustly taken prisoner for attempting to give chocolates and flowers to an infidel occupier. On my third day of captivity, a woman interrogator demanded I strip off my clothes and begin caressing her breasts. She called herself "Sasha," and she seemed to be a Jew kaffir. Although she was the degenerate offspring of pigs and apes, Allah have mercy, she also had the juiciest 38DD Kasabah melons and an ass like a two-year-old colt donkey...
Riiiiiiight.
How many forcible genital rapes of men -- by women -- occur each year?
How about each fucking decade?
How about in all of recorded human history?
Woman occasionally, but rarely, commit sex offenses at all. They commit statutory rape on rare occasions. On even rarer occasions, they might sodomize another person -- male or female -- with a digit or object.
But forcing a man to have actual genital-to-genital sex-- against his will? How many women are so hard-up they need to rape a dirty, filthy terrorist prisoner?
Let me get this straight: This woman couldn't get voluntary sex from a man... in the United States Armed Forces.
Talk about not being able to get laid in women's prison with a fistful of pardons. Talk about not being able to get your leg humped in a kennel with your pockets filled with lunchmeat and chew-toys.
If it's true that this woman couldn't manage to get voluntary sex from 135,000 horny, sexually-deprived soldiers and therfore raped a dirty, stinking prisoner, then I'd say right there is your reason why we can't allow any additional gay men in the military.
Why, look at the tragic results! If only one man stationed in Iraq had been attracted to the female sex, all of this ugliness might have been avoided.
And how the hell does the man maintain an erection during this "violation"?
I don't say this is impossible. I will say it is so unlikely to be laugh-out-loud ludicrous, especially without serious corroborating evidence.
But I'm not surprised that the very objective Time magazine reports this, nor that the very independent, still-deciding-between-Bush-and-Kerry Randy Andy cites this article as a damning indictment.
PS: While I was away at the beatuiful Mount Airy Lodge, I was abducted and chain-raped by a gang of buxom Catholic high-school cheerleaders.
And yes, I know I will be harrangued for continuing to write about my violation.
But I won't let that stop me. I will soldier on bravely, and see if I can't interest Cinemax in filming my sordid story, which I've tentatively titled Man-Handled: The Greatest Fucking Thing That Ever Fucking Happened to Me In My Entire Fucking Life.
...
Back to the current post.
Remember: George Bush's support of the FMA had nothing at all to do with the Narcisstic Nabob's suddenly finding it credible that female US soldiers -- with, quite literally, tens of thousands of willing male sexual partners to choose from -- were raping terrorist detainees.
Uh-fuckin'-huh.
The Excitable One says his mind was changed by reading "the record."
The only "record" he's ever cared about is his Who's Hot/Who's Not list on gay marriage supporters.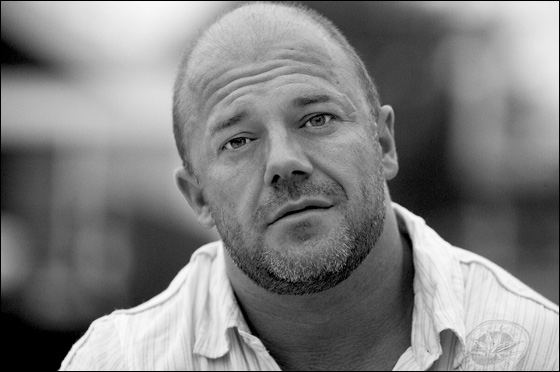 It's so sad being the only independent-minded truth-teller in America. If it weren't for the $100K in "bandwidth fund donations" I get every year, honestly, I don't know how I'd soldier on.
Jackass twerp.
Thanks to Allah for the pic.


posted by Ace at
05:15 PM
|
Access Comments