« Another Blogger Quits
|
Main
|
Who Died And Made Judges Kings? »
March 31, 2005
Revealed: The Private Correspondence of Pat O'Brien (w/AllahPundit Update)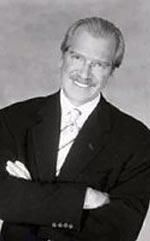 Don't ask how. I've got my sources.
Go here for the background; or just download the must-listen tapes from here. WARNING: Not safe for work, and not safe for home, either, in at least 12 states (consult your local statutes if you're unsure).
Veru Strong Profanity/Sexual Content Warning For Rest of Post. You know the sort of things this guy says.
PS! AllahPundit Update Added Below, Too!
Mr. Theodore Couchlin
CEO, Red Lobster Restaurants
1165 University Boulevard
Towsend, Maryland 32150
Dear Mr. Couchlin,
I am writing to complain about a recent experience I had in one of your franchised restaurants, this one located in Tinton Falls, New Jersey.
I had planned on having the Fisherman's Feast platter and sharing it with my girlfriend Molly, because neither of us were very hungry, but we both were in the mood for popcorn shrimp. The waitress told us there would be a $2.00 plate-sharing charge, which I believe to be perfectly reasonable.
However, when the bill came, the additional charge was $4.00-- the waitress had neglected to inform us that the charge was $2.00 per person, which I consider highly misleading.
Well, as you can imagine, a rather heated row soon broke out, and I told this particular waitress -- Janyce, with a "y," I believe, but please consult your personnel records -- that I would certainly not be paying an additional $4.00 just for a single extra plate.
She explained that this was simply "restaurant policy," and I then explained to her, as patiently as I could, that I wanted her to suck my cock, maybe eat my balls a little, I don't know, eat come off her face, that I wanted to fuck her soooo bad, that I wanted to just go crazy with her and get fuckin' nuts, but that she would have to eat out my girlfriend Molly as well. Molly's so jealous.
At this point, Janyce refused to discuss the matter of the bill with me any further, telling me she had already run the sum through the credit-card machine, and told me to "take it up with corporate." It goes without saying that my dining experience was completely ruined, and furthermore, I was also plenty steamed because I really wanted to lick Janyce's ass.
I trust you will give this matter the prompt attention it deserves. I would like a refund of $2.00 + tax (if applicable).
I am also still interested in eating Janyce's ass. As a matter of fact, if you could arrange that, we can forget the whole business of this $2.00 overcharge.
I Don't Know Why I'm Like This,
Pat O' Brien
........................................
...from the desk of Patrick O'Brien...
Ms. Penelope Beauchamps
Customer Service Representative
GEICO Insurance Company
2625B Jacaranda Avenue
La Jolla, California 90354
Dear Ms. (Miss....?) Beauchamps,
As you requested, I am continuing to seek auto insurance quote information through a formal letter rather than through the phone.
As we discussed, I am primarily interested in a quote for three (3) vehicles:
(a) a 2005 GMC Jeep Cherokee;
(b) a 2004 BMWi; and
(c) my girlfriend Molly's 2002 BMW Z4.
For each of these vehicles, I am interested in full comprehensive collision insurance as well as $100,000 in additional coverage.
Furthermore, as I attempted to explain before your schedule required that you begin dealing with another customer, I am also very interested in:
(a) eating your pussy;
(b) having you come soooo much;
(c) sucking your tits;
(d) getting crazy with you;
(e) having you eat out my girlfriend Molly; while
(f) I watch you guys eat each other; and
(g) while I lick your ass.
I want you badly and I know you want me, but you have to pay attention to Molly too.
Please contact with me at your earliest possible convenience with the relevant quotes. Also, with regard to the latter items, let me know about the feasibility of all acts mentioned, esp. with regard for (e), (f), and (g) (the one about eating your ass).
Let's have some fun. Let's have sex. Let's do it.
I'm So Fuckin' Into You,
Pat O'Brien

...........................................

Representative Gerold Nadler
Gerold Nadler For Congress
256 West 83rd Street
New York, NY 10023

Dear Representative Nadler,
It was such a joy for me and my girlfriend Molly to meet you at the February 8th "Rock the House" Democratic Congressional Campaign Committee fundraiser.
You're so fucking hot. You're sooooo fuckin' hot.
Representative Nadler -- or can I call you Jerry? I like the sound of Jerry; it makes me hot -- please find enclosed a personal check for $2000 (two thousand dollars). I hope this small contribution enables you and Representatives Pelosi, Frank, Waters, and all the rest to take back control of the House from the Republicans.
You are so fuckin' hot, and I wanna eat you, and I want you to suck my cock, and I want to fuck you, and I want my girlfriend Molly to eat you too.
As I attempted to explain to you before your security detail so rudely escorted me from the event, I have a long history of interest in Democratic politics. I am chagrined to see our environment further despoiled under the Bush Administration, and quite angry that tax breaks are given to wealthy corporations while public schools don't have enough money to purchase books.
I want to suck your tits -- you have really nice tits, Jerrula -- talk dirty to you, watch you and Molly eat each other, suck my cock.... Get another woman up, hire a hooker, let's get craaazy... maybe get some coke.
I do understand, however, that money is not the only resource needed to win back the House. It would also help to have high-profile figures -- such as myself -- speak out on behalf of local Californian Democrats and in favor of Democratic policies generally. To that end, I humbly offer my services.
I don't know what's wrong with me. I don't do this. But I fuckin' just want to make you crazy. Make. You. Fuckin'. Crazy.
I believe that a victory in 2006 would set the stage for a Democratic triumph in the 2008 presidential campaign; as you well know, nothing succeeds like success. It is perhaps too early to begin speculating about possible candidates in 2008, but as you probably know, I am a big supporter of Hillary Clinton. I think she's the total package-- charismatic, whip-smart, principled, dedicated.
I'd like to have you and Hillary up in my apartment, licking my balls, maybe eating out Molly too. But you'll have to make Molly think she's into her; I told her that you were into her.
I want us all to take a dump in a punch-bowl and play Dirty Goldfish. You ever play Dirty Goldfish, Jerribell? I'll be you have, you little minx. That's so fuckin' hot.
We can have any of these hookers, too.
Let's do it. Let's win back the House. Let's protect the environment and a woman's right to choose. And let's just fuckin' have sex, fun, drugs, and fuck and eat.
I Don't Do This For a Living,
(signed) Pat O'Brien
Pat O' Brien
PS: Please leave me a voicemail. Please go into the bathroom and leave me a voicemail. Or just look at me and wink or say "Yes" or something.
PPS: I am signing this letter with a Montblanc duct-taped to my cock.

Update: It's a Wonderful Threesome With Hookers and Coke: Allah rewrites It's a Wonderful Life in that patented Pat O'Brien style:
SAM WAINWRIGHT (phone): Now, here's the point. Mary, Mary, you're in on this too. Now listen. Have you got any money?

GEORGE BAILEY: Money? Yeah . . . well, a little.

SAM: Well, now listen. I want you to put every cent you've got into our stock, you hear? And George, I may have a job for you; that is, unless you're still married to that broken-down Building and Loan. This is the biggest thing since radio, and I'm letting you in on the ground floor. Oh, Mary . . . Mary . . .

MARY hosta (nervously): I'm here.

SAM: You are so fuckin' hot. I just want to go crazy on you. I want you to suck my cock, maybe eat my balls a little. I just want to get fuckin' nuts. Would you tell that guy I just want to get fuckin' nuts? Fuckin' nuts.

MARY (whispering): He says he wants to get fuckin' nuts...

GEORGE (fiercely): Now you listen to me! I don't want to get fuckin' nuts! I don't want eat cum off anyone's face and I don't want go crazy –– ever –– on anyone! You understand that? I want to do what I want to do. And you're . . . and you're . . . (embracing her) you are so fuckin' hot.
Nine marks out of ten... one mark deducted for not having the balls to bring Zu-Zu Petals into it, like I know you wanted to before you pussied out.
AllahPundit Photoshops Again! A companion piece to his sketch above.

posted by Ace at
02:06 AM
|
Access Comments