« Moondog Cafe
|
Main
|
Daily Tech News 25 January 2023 »
January 24, 2023
Tuesday Overnight Open Thread (1/24/23)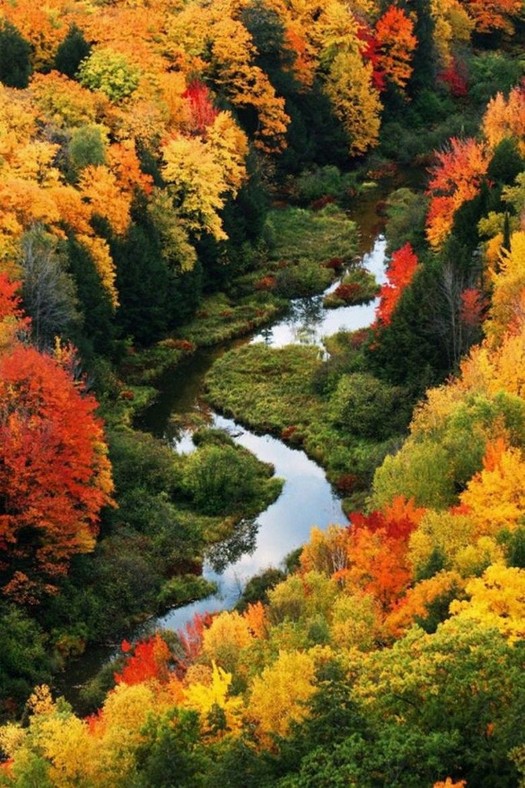 ***
The Quotes of The Day
Quote I

"So while oil prices have decreased by about 20% since their June peak, as I was just talking about earlier, prices at the pump have only fallen about 10% over the same period. So that means profits are up way above average. Refiners' profit margins per gallon of gas are averaging about 90 cents last week, roughly double what's typical for this time of the year," WH Spokesdunce Karine Jean Pierre
Quote II

"The Commonwealth is committed to increasing economic opportunity for all people of Pennsylvania by creating new pathways to public employment." PA Gov. Josh Shapiro
Quote III

"The best years of your life are the ones in which you decide your problems are your own.You do not blame them on your mother, the ecology, or the president. You realize that you control your own destiny."Albert Ellis
Quote IV

"We are living in a time of unprecedented danger, and the Doomsday Clock time reflects that reality," Rachel Bronson, president and CEO of the Bulletin of the Atomic Scientists
***

Why anyone would want to enlist in the Armed Forces is beyond me. The love of country by these folks is overwhelming when they are constantly slapped and spit upon by our government.

U.S. service members who were fired for refusing to comply with the Pentagon's COVID-19 vaccine mandate are now being forced to pay back their original recruitment bonuses, which they tell Fox News Digital is a "kick in the face" after years of dedicating their lives to protecting the country.

One former Army soldier who was fired for refusing to get the COVID-19 vaccine last May told Fox News Digital that he would have to pay back his original signing bonus upon his termination from the military because he did not complete the commitment in his contract.
***

Ted Cruz Republican Senator from the State of Texas had my primary vote in 2016. I think he's a halfway decent politician. But this legislation he introduced has not a snowball's chance in hell.

Sen. Ted Cruz (R-TX) and Rep. Ralph Norman (R-SC) introduced a constitutional amendment on Tuesday to impose term limits on members of Congress.

The amendment would limit U.S. senators to two terms of six years each and representatives to three terms of two years each from the time of the amendment's enactment.

"Term limits are critical to fixing what's wrong with Washington, D.C. The Founding Fathers envisioned a government of citizen legislators who would serve for a few years and return home, not a government run by a small group of special interests and lifelong, permanently entrenched politicians who prey upon the brokenness of Washington to govern in a manner that is totally unaccountable to the American people," Cruz said in a statement sent to The Daily Wire.
Quite frankly I would like to see a vote on disbanding the United States of America and allowing states to form federations. I have nothing in common with the State of California and its beliefs and laws.
***
Nolte: Brits Pay More to Charge Electric Car than to Gas Up

Per mile traveled, our British friends are now paying more to charge their electric cars than to gas them up.

Do stories come any more feel-good than this?

No, no, they do not:

Rapid charge points used by motorists topping up on long drives are now nearly £10 more expensive than filling up a car with petrol, the RAC revealed last week.

But research from the AA published on Monday finds that recharging an electric car even using a slow public charger at peak times can be more expensive, per mile driven afterwards, than for refuelling a comparable petrol car.
***

Not only is The ONT fun and witty. It is very scientific as well. Everything you wanted to know about Sea Spiders anuses and sex organs.

Sea spiders can regrow lost anuses and sex organs - leaving scientists stunned

Researchers have speculated that arthropods' ability to regenerate lost limbs may hold the key to treating human amputees - although in the case of sea spiders, their regrowth did not always go completely to plan.
***

CBD will attest that I am a giver. Although I don't give a rat's ass about the Oscars, you might. So here you go.

Here are the Nominations for the 2023 Oscars

Including snubs and surprises, from Andrea Riseborough's eleventh hour campaign to some non-English language shakeups.
You are most certainly welcome.
***

The Fabulous Mrs. Mis. Hum and I have a simple home. No fancy "smart" gadgets for us.

Appliance makers sad that 50% of customers won't connect smart appliances

Did users change their Wi-Fi password, or did they see the nature of IoT privacy?

Appliance makers like Whirlpool and LG just can't understand. They added Wi-Fi antennae to their latest dishwashers, ovens, and refrigerators and built apps for them—and yet only 50 percent or fewer of their owners have connected them. What gives?

The issue, according to manufacturers quoted in a Wall Street Journal report (subscription usually required), is that customers just don't know all the things a manufacturer can do if users connect the device that spins their clothes or keeps their food cold—things like "providing manufacturers with data and insights about how customers are using their products" and allowing companies to "send over-the-air updates" and "sell relevant replacement parts or subscription services."
***

I'm use to seeing Florida property owners having a hard time obtain property coverage. This is a new one for me.

If your Hyundai or Kia uses a physical ignition key, it can be stolen with relative ease. As we've reported, a USB cable is all that's necessary to get away with a new car. It's a costly problem for police in cities such as Colombus, Ohio, and Denver. Insurers in these regions and others have now had enough. Insurance giants State Farm and Progressive refuse to insure many vehicles sold by the two Korean auto brands in those cities and others now.

We've reached out to the insurers to get official confirmation but haven't yet heard back. News outlets in both of the aforementioned regions have independently confirmed many Kia/Hyundai owners have been denied coverage, even if their vehicles do not have physical ignition keys. Staffers at The Drive who live in Denver were refused policies from Progressive when attempting to insure a Hyundai/Kia online: "Based on the vehicle information provided, we are unable to offer you a policy at this time," the company said.
***

I giggled like a little school boy.
***

My guess this kid is white. And his teenage actions will haunt him the rest of his life. Unlike Antifa and BLM.

UMATILLA, Ore. - The Umatilla School District (USD) reported hateful statements had been broadcast during a Umatilla High School basketball game on January 20, leading the district to immediately launch an investigation.

"The statements were appalling, and we denounce them..." said the district's initial social media post about the incident. "Hate has no place at Umatilla High School. We, as a school community, stand for respect and inclusion, a place where all are free to learn in a safe and welcoming environment. Following the investigation, we will move forward to address this act and ensure that all people are accepted and treated with respect in our schools."
***

Entrepreneurship. It's the randy thing to do.

Best friends launch UK's first sex toy subscription box for women to 'enhance pleasure'

SheSpot, the UK's only sexual wellness subscription box, launched its brand new online store. The SheSpot Store will be the first of its kind for women to make the most of their sexual pleasure
The first ever sex toy subscription box for women has arrived in the UK - and randy Brits can currently bag 15% off.

SheSpot, UK's only sexual wellness subscription box, has officially launched its brand new online store.
***

What use to be a quick and inexpensive meal remains quick but expensive.

If you've been to the grocery store lately, you've probably faced sticker shock on an unlikely product: eggs. Egg prices more than doubled from December 2021 to December 2022, rising 237% to average $4.25 per dozen nationwide. In some areas, people report paying as much as $6 or $7 for a dozen eggs!
Bread is no longer inexpensive either.
***

What are the certainties of life? Taxes and death. Not a job. And call me old-fashioned and uncaring. But if you are a man why are you taking maternity leave?

A married couple with a four-month-old baby were both hit by Google's mass layoffs on Friday.

Allie was on maternity leave, while her husband, Steve, was set to go on paternity leave in a few weeks.

They said they'd work full-time on their own business instead. "This was the push that we needed."
***
I've seen too many younger parents use their parents for childcare. I for one appreciate the fact that this "Granny" stood up for herself.

Woman fumes as her mum charges £15 an hour to babysit - not including 'late pickup fee'
The woman is struggling to arrange childcare and asked her mum to help out, but was shocked when she demanded an hourly rate for looking after her granddaughter
***

I think California Governor Newsom needs to build a wall to keep his affluent citizens inside the state.

Gavin Newsom wants to tax Californians AFTER they've moved out of state
"The proposed California wealth tax would be economically destructive, challenging to administer and would drive many wealthy residents — and all their current tax payments — out of state."
***

I wonder how many relatives of Rep. Ilhan Abdullahi Omar Nuhr (D-MN) were knocked out in this strike.

The U.S. military targeted Shabaab, al Qaeda's branch in East Africa, in a pair of strikes in central Somalia over the past several days.

The first attack took place on Jan. 20 near the town of Galcad in Somalia's central region of Galguduud. U.S. Africa Command (AFRICOM) said it killed at least 30 Shabaab members in what it calls "a collective self-defense strike." Somali troops recently recaptured Galcad as part of major counter-offensives against the jihadist group.

That airstrike corresponds to a massive Shabaab suicide assault on a Somali National Army (SNA) base in the town, in which two suicide car bombs were used to target the base before an assault team stormed the perimeter. At least seven SNA troops were killed in the assault.

Photos later released by Shabaab appear to show the capture of dozens of SNA vehicles, which were likely later destroyed in AFRICOM's airstrike.

Somalia, Ukraine, Syria Uncle Joe has our fingers in a lot of pies at the moment.
***
The ONT Musical Interlude & Wardrobe Malfunction Emporium

Have some money burning a hole in your pocket? You can attend Willie Nelson's 90th birthday party.
***
On this day: 24 Jan 2017
American drummer Butch Trucks from The Allman Brothers Band died of a self-inflicted gunshot wound to the head in West Palm Beach, Florida, at the age of 69. He played in various groups before forming the 31st of February while at Florida State University in the mid 1960s. He joined the Allman Brothers Band in 1969. Their 1971 live release, At Fillmore East, represented an artistic and commercial breakthrough. via thisdayinmusic.com
&&&
Born on this day: 24 Jan 1947
American singer, songwriter Warren Zevon. During the early 1970s, Zevon toured regularly with the Everly Brothers as keyboard player, band leader, and musical coordinator. During his career recorded over 15 solo albums. He is best known for his 1978 single 'Werewolves Of London' taken from his third studio album Excitable Boy. Zevon died on September 7th 2003 aged 56. via thisdayinmusic.com
***

Oh they were so smug. Getting to be "woke" and shoving their views down the throats of cartoon characters. The following is nothing to crow about.

Velma dethrones Dragonball: Evolution to become IMDB's worst-rated film
***

Well this is one memorable game of hide and seek and a Genius Award Winner.


SELANGOR, MALAYSIA — A Bangladesh kid from Chittagong who was playing hide-and-seek with friends, never expected that he would be trapped inside a shipping container, travel a thousand miles, and land on Malaysian soil.

In a media statement issued today(20 January), Cha Hoong Fong, police chief of South Klang District confirmed that a 45-year-old shipping operator had informed the police that a foreign boy had been discovered in the container at the Westport area of Port Klang on 17 January 9 pm.

A TikToker, presumably working at Port Klang recorded the incident when auxiliary police at the port opened the container and rescued the kid.
***
Cleaning up Chicago one thug at a time. Tonight's Feel Good Story of The Day.

Darius Moss is no stranger to police in Chicago. Since 2014 Moss has been arrested an incredible 32 times since 2014; a rap sheet that has also resulted in at least four felony convictions during that same time period.
***
Tonight's ONT has been brought to you by Novice Realtors.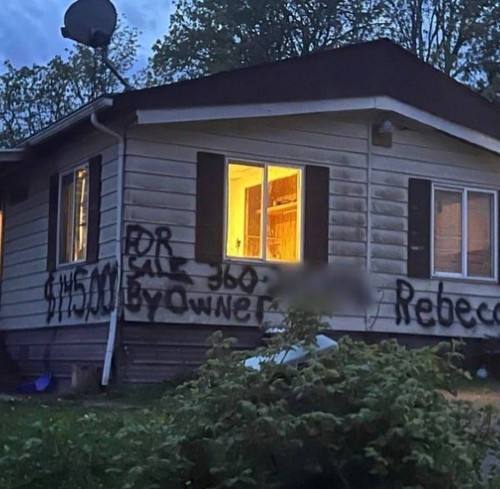 Notice: Posted with permission by the Ace Media Empire & AceCorp, LLC. Proudly made in the USA with components produced in the USA.


posted by Misanthropic Humanitarian at
09:55 PM
|
Access Comments