« Quick Hits
|
Main
|
Tuesday Overnight Open Thread (1/24/23) »
January 24, 2023
Moondog Cafe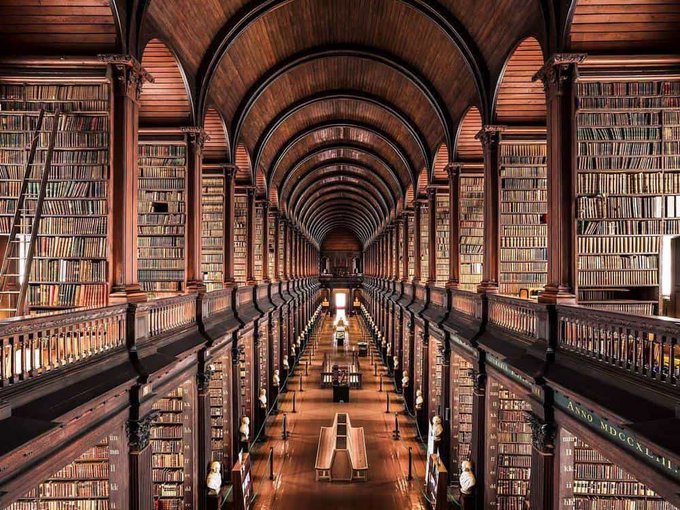 Trinity College Library, Dublin
Got that sack o' snakes you ordered, Chief. Sign here please.
This is the other way sugar skulls are made.
Dude just go around, stop being a spaz.
Eighteen people, presumably illegal aliens, packed into a subcompact car.
Paint color: Titanium cat.
This girl makes me think of the many possibilities I could use her for... like cleaning the garage.
I could do this but I don't have the ceilings for it now:
1. Cats are living engines of chaos and destruction.
2. If a cat realizes that you are using its capacity for chaos and destruction to create order and harmony, it will immediately change its behavior.
I thought those were the names of Odin's magical chickens.
I don't know where that is. Mr. Asprin Factory says it's the Cathedral of the Holy and Undivided Trinity in Ely, Cambridgeshire, England. Runner says it's the Duomo in Milan.
I still don't know.

posted by Lamont the Big Dummy at
07:50 PM
|
Access Comments