« Fox News Weatherman Beaten on NYC Subway After Coming to Aid of Senior Being Viciously Abused by Criminal "Teens"
|
Main
|
Moondog Cafe »
January 24, 2023
Quick Hits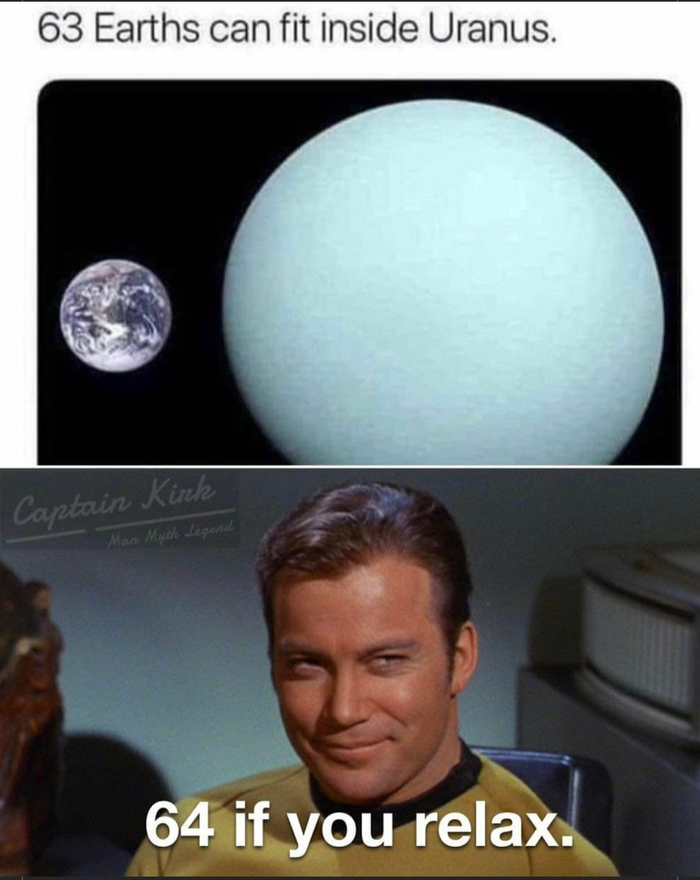 From Instapundit: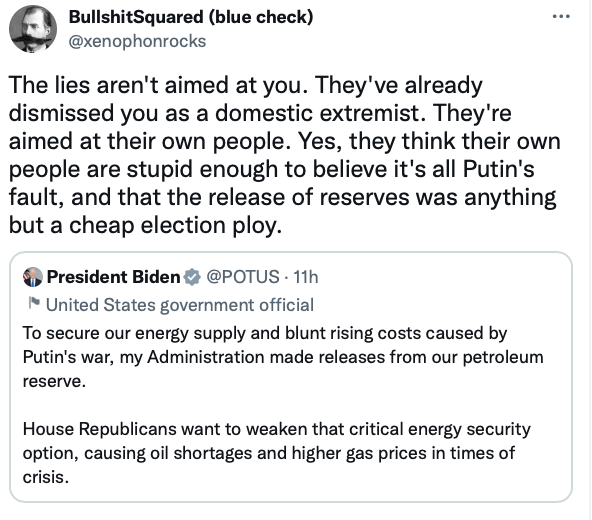 DeSantis tells universities he wants to see details of their spending on transgender "care." The media is outraged, obviously.
At the urging of Gov. Ron DeSantis' budget office, Florida's public universities are being required to submit detailed information on services they provide to people seeking gender-affirming treatment.

The request comes weeks after DeSantis and House Speaker Paul Renner issued a similar demand for records on how much each university spends on diversity initiatives and activities related to critical race theory. It also follows action in November by Florida's medical boards to prohibit doctors from performing surgical and other gender-affirming treatments on patients under 18 years old.

...


The request seeks the number of "encounters" where sex-reassignment was sought, also asking for the names of facilities that patients were referred to....

Also sought are the number of individuals prescribed puberty blockers, hormones, hormone antagonists and a list of specific surgical procedures. The budget office requested a breakdown of the patients' ages and all poli policies related to sex reassignment treatments.
The ACLU is considering filing a motion of How Dare You.
What a shock, one of the antifa terrorists arrested in Atlanta worked as a production assistant at CNN and is a trust fund rich bitch.
"Me never saw this one coming!" shouted Bizarro, and then winked knowingly at the camera.
An Antifa terror suspect who is part of the Atlanta cell is the daughter of a New Jersey-based Pharma China and a global diversity expert, DailyMail.com can reveal.

Teresa Yue Shen, 31, was one of seven activists arrested at the future $90million Atlanta Public Safety Training Centre in a 'clearing operation' on last week.

Mental health consultant Shen traveled from Brooklyn to Atlanta to protest the creation of 'cop city' -- which has sparked violent clashes after a protestor was shot dead after allegedly shooting a Georgia State Police officer.
It's not a national organization, the criminal Christopher Wray perjures himself at every congressional hearing.
DailyMail.com can reveal that both of her parents are high-flying businesspeople, with her father running a New Jersey-based Chinese media company and her mother a former British Foreign Office consultant.

...

She was charged with domestic terrorism and aggravated assault of an officer, and was previously arrested during an anti-ICE demonstration at the Bergen County Jail in 2021.
Punching a cop is no big deal if you're on the left, remember.
Her father, James Shen, 58, is the president of publisher WiCON -- which owns Pharma China - and brags about its links to the 'most multinational pharma companies' across China.

He claims to come from a 'family with generations of ties with the pharmaceutical industry in China' and described himself as a 'strategist, advisor and publisher' specializing in China Healthcare.

Shen herself appears to have followed in her father's footsteps initially, interning at both Reuters and CNN -- with the latter refusing to report n the clashes after the 'conflict of interest' was revealed.

She grew up in the three-bedroom $810k family home in Princetown, New Jersey, before moving to a one bed $500k Brooklyn apartment.
Obviously any cops she spit on, cursed at, or hit should sue her. Cops don't bother suing their attackers because their attackers usually have no money.
But Shen does!

The Chosen actor Jonathan Roumie: "the entertainment landscape has become increasingly sinister and in some cases even demonic in tone."
The Chosen actor Jonathan Roumie, who plays Jesus Christ, appeared at the annual March for Life in Washington D.C., and noted that the landscape in the entertainment industry especially in film, television, and music "has become increasingly sinister."

About halfway through his speech, Roumie stated, "For some time now, we have been witnesses to a mounting polarity between light and dark. We've seen it manifest itself in many facets of culture."
MRC Report: 54 media figures being funded, directly or indirectly, by George Soros.
A new study from MRC business has revealed that liberal billionaire George Soros is responsible for funding some of the most influential media figures in the world via donations to liberal groups affiliated with them.

"The over $32 billion that leftist billionaire George Soros poured into his organizations to spread his radical 'open society' agenda on abortion, Marxist economics, anti-Americanism, defunding the police, environmental extremism and LGBT fanaticism around the globe has paid dividends," wrote MRC Business analysts Joseph Vazquez and Daniel Schneider.


"In fact, his funding has helped him establish ties with some of the biggest name media personalities in the United States and abroad which help indoctrinate millions with his views on a day-to-day basis. MRC Business found at least 54 prominent media figures... who are tied to Soros through their connections to organizations that he funds," the authors continue. "These include personalities like 'NBC Nightly News' anchor Lester Holt and The Washington Post executive editor Sally Buzbee."

The new study is the third and final report from MRC Business relating to George Soros' media influence. It was previously revealed that the "Godfather of the Left" handed out $131 million between 2016 and 2020 to influence 253 media groups.
"It's an antisemitic conspiracy theory to say that George Soros is paying off people in the media!!!" simultaneously shouted all the media people that George Soros is paying off.

The Washington Post begins layoffs days after Jeff Bezos' visit.
The Washington Post began firing staffers Tuesday as the Jeff Bezos-owned broadsheet suffers declines in advertising revenue and readership, the paper announced.

The company is expected to lay off 20 journalists and not fill another 30 vacancies, leading to a sigh of relief from those at the venerable paper who were fearing a more major blood-letting.
I don't think that's necessarily the end of the layoffs.
Speaking of people in the media losing their jobs, and me gaining all-day erections that quiver at the vibrational frequency of elemental Krypton, the remaining workers (workers? let's say employees) at Google demand "psychological safety" and want a promise that no one will ever be fired ever again.
During an all-hands meeting on Monday, Google employees who made it through the latest round of mass layoffs inundated CEO Sundar Pichai with requests to help preserve their mental well-being.

In lieu of potential further job cuts, many workers called on Google executives to put their "psychological safety" first, according to Insider.

...

"How are we supposed to ever feel safe again?" one employee asked, telling the higher-ups that "psychological safety is paramount."
This two-video set is everything. EVERYTHING.

Notice there's no urgent media gasping about these layoffs, they way there was over Elon Musk's.
The media is a corrupt gangster organization whose actual business model is a mix of blackmail, reputation blackening, and protection racketeering.

Mike Barone: It's time for a Truth and Reconciliation Committee for the media and Deep State on Russiagate. The people who say it's "insurrection" to question the 2020 election have never stopped claiming the 2016 election was "stolen by Russia."
It's time for that to end.
The country would be better off if [David Brooks and his employer, the New York Times] and colleagues and their many readers would also confess error and seek forgiveness themselves for the persistent election denial of leading Democrats, including the party's new leader in the House of Representatives, going back to 2000 and very much including 2016.

They should also seek forgiveness for a byproduct of that election denial, the Russia collusion hoax. This conspiracy theory, concocted by the Hillary Clinton campaign, was aided and abetted by leaders of the FBI and intelligence agencies, advanced by lies and misrepresentations by congressional Democrats, and reported with relish and credulity by much of the media.

...

Aside from [a brief near-acknowledgement by the Times' Dean Baquet], the current leaders of The New York Times and other major publications and networks have been unwilling to admit that they fostered a false narrative, beginning with the baseless charge that Russian bots had somehow swung the 2016 election to Trump.

In his review of Twitter files, reporter Matt Taibbi, whose roots are on the political Left, admitted that this charge was baseless. And so did left-leaning Twitter executives, in private, even at the time it was first made.

In response, Taibbi has called for a "truth and reconciliation process." Sounding like David Brooks, he writes, "The country is currently paralyzed by distrust of media that runs so deep that it prevents real dialogue." Then he goes where Brooks and his employer refuse to go, "That situation can't be resolved until the corporate press swallows its pride and admits the clock has finally run out on its seven years of loony Russia conspiracies."

Those on Brooks' side have constantly made the valid point that Trump's election denials poison the political atmosphere and cast doubt on the legitimacy of the government's leaders.

Exactly the same valid point can be made about those on his side for their election denial and promotion of the Russia collusion hoax. They made governance more difficult for an administration headed by an unusually erratic and unusually inexperienced president. In so doing, they made the country suffer.

It's time for them, as it has been time for Trump, to confess error and apologize. Are you game, David?
Their answer is no, for the same reason they always reject the principle of equal treatment and the same rules for all: The commoner owes courtesy and deference to the noble, but the noble does not owe them back. They believe themselves to be a new aristocracy, and "aristocracy of merit" (despite so very many of them being nepo babies), and they believe that they, exclusively, have the right to true free speech.
And that includes the right to make errors without having to pay for those errors. A right the rest of us definitely do not have.
They're always saying that the difference between "their errors" and "the disinformation pushed by their enemies" is that they are willing to admit and correct their errors.
They continue to refuse to admit they pushed a flagrantly false conspiracy theory created by an addled obese drunk madwoman named Hillary Clinton. They also refuse to admit that they lied remorselessly about covid, always with a partisan motive in mind.
So by their own definition, their own "errors" are in fact "disinformation" which should be subject to censorship, deplatforming, debanking and -- some of them have suggested this -- actual criminal prosecution.
Speaking of that -- this is from Friday. Joy Behar claimed that charges were only brought against Alec Baldwin because the DA is a Republican who hates Democrats.
The DA is a Democrat.
Any official apology from Joy Behar on that? How about from ABC News as an organization? The View is produced under the aegis of ABC News, right?
TikToker says she showered only 37 times in 2022, and she doesn't smell.
Aella, 27, from Idaho, claims she doesn't smell because of 'microbiome' balance She also added she does not use body moisturiser as she lives in a humid area Twitter was divided with some claiming she will be 'nose-blind' to her own smell

...

A sex worker and top-earner on OnlyFans claimed on Twitter she only had 37 showers in the whole of 2022.
A sex-worker? And she's not showering?
Oof. She must smell like a Weekend at The French's.
By the way, I don't think she's a "top-earner" on OnlyFans.
Here's my evidence: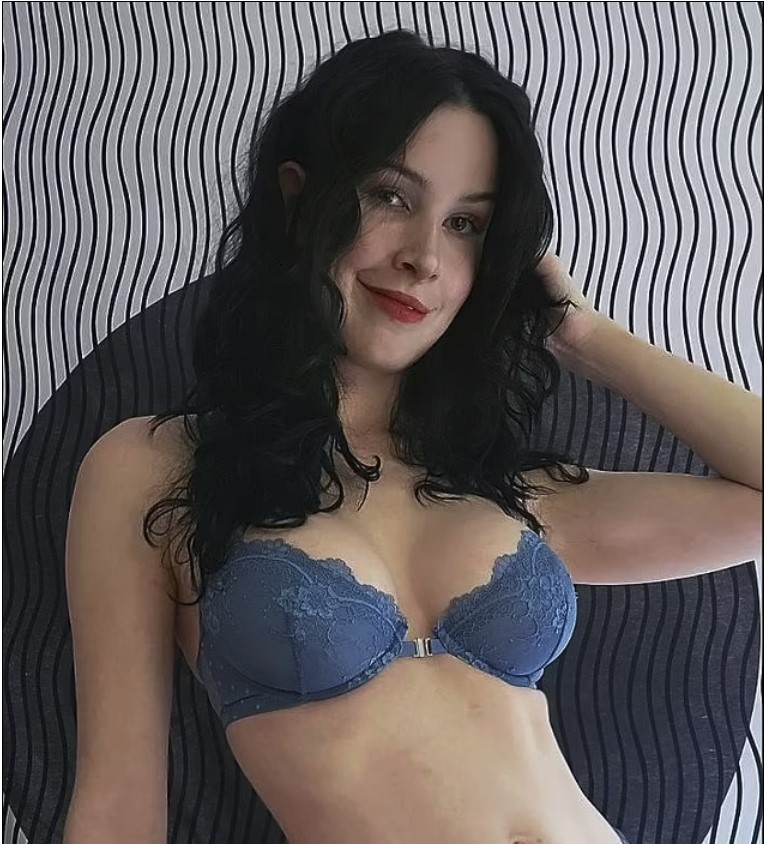 We have a lot of very chivalrous men here, and also a lot of incorrigible horndogs who would f*ck a snake if they could get it to hold still and accept the funnel, who will say the same thing: She's fine looking.
Yes, she's fine. She's an unremarkable-looking girl who is not overweight and bought tastefully-sized breast implants. I prefer tastelessly-sized, but tastefully is a valid choice too.
I questioning this "top earner on OnlyFans" thing.
Aella, from Idaho, reflected on the last 12 months on Twitter but the information which stuck out to people was how infrequently she washed.

Replying to a commenter who questioned her hygiene routine, Aella said she tries 'not to disturb my natural skin microbiome too much'.


The 27-year-old claims she does not 'stink' because of a 'microbiome' balance, which is a collection of bacteria and fungi which live on the body.
Many of them live in the inlets of fromunda.
In a Twitter thread, she wrote: 'If any random person who shampoos daily, stops shampooing, their hair will be horrible and greasy. But if you are persistent and careful, your body adjusts.

'But this isn't perfect, and different ppl have different kinds of bodies, with different activities and sweat levels. I *do* still do maintenance to handle getting stinky in between showers!

'I am careful not to use soap on my armpits, because that seems to increase the smell; I usually scrub hard with a wet washcloth, and then put on deodorant, and this works great. I also use a bidet, and wash my genitals often.'

...

One person said: 'Is it not possible you've just gone nose-blind?'

A second added: 'Our nervous system has evolved to become progressively less sensitive to a stimulus, the longer it persists. You smell, girl. You just can't smell yourself.'
One commenter agreed with her, affirming that going shower-free really did result in being cleaner, although I'm not sure his support was helpful: He said "Ignore the haters," then said you don't have to shower, and won't smell, if you just "keep your hands and @sshole clean."
I think that was on page 245 of The Secret, actually.

posted by Lamont the Big Dummy at
06:30 PM
|
Access Comments