« Mobs of "Teens" Loot a Washington, DC CVS, Literally Picking Its Shelves Clean
|
Main
|
The Blue Lagoon for Dogs Cafe »
October 04, 2023
Quick Hits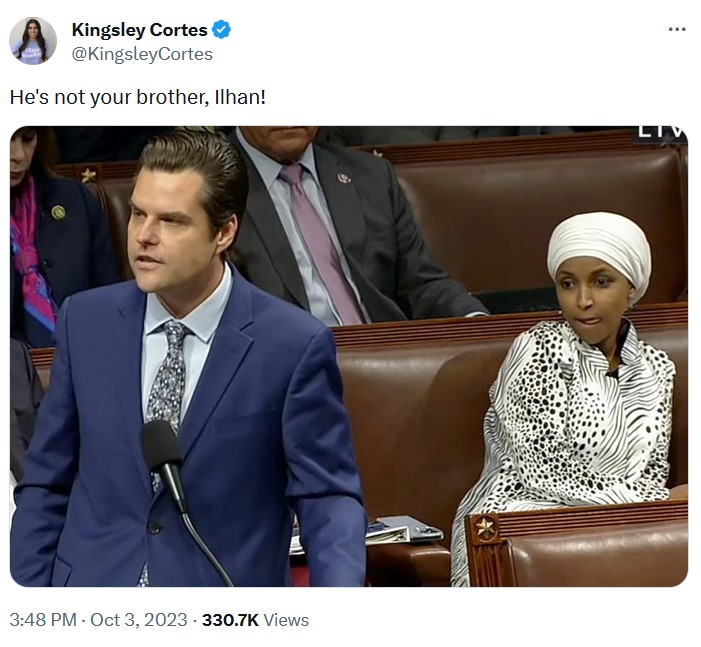 The Representative acting as Speaker Pro Tempore kicked Nancy Pelosi out of her Capitol office, which she had been permitted to continue occupying for reasons, I'm sure, of "amity" and "comity" and "gentlemanliness."
House Speaker pro tempore Patrick McHenry (R-NC) ordered former House Speaker Nancy Pelosi (D-CA) to vacate her private Capitol hideaway.

According to Fox News, the eviction was one of McHenry's first acts after the now-former House Speaker Kevin McCarthy, (R-CA) was ousted from the position earlier on Tuesday.

Politico reported that Pelosi was ordered to vacate her Capitol hideaway, an extravagance only given to a select few House members, by Wednesday.
And she totes deserves it.
Steny Hoyer was also evicted from his "hideaway" office.
Apparently this is about revenge, but the gayest sort of revenge: They're angry that Democrats joined the eight Republican rebels in kicking McCarthy out of office.
Rep. Steny Hoyer (D-Md.) was instructed by Acting House Speaker Patrick McHenry (R-N.C.) to vacate a hideaway office in the Capitol on Wednesday.

Jake Sherman, the founder of Punchbowl News wrote in a post on X, formerly known as Twitter, that House Republican leadership had "kicked" Hoyer out of his office. This came hours after the House had voted 216-210 to oust Rep. Kevin McCarthy (R-Calif.) as Speaker of the House. McCarthy later said he would not run again for Speaker of the House.

"Republicans -- McCarthy -- are taking revenge for Democrats voting with" Rep. Matt Gaetz (R-Fla.) in order to "boot" McCarthy "from the speakership."
Speaking of Joe Biden, Bruce Willis' wife says that having to care for a man with advanced dementia "will bring you to your knees."
There are those who say that Bruce Willis first showed signs of a brain disorder in 1987. Some believe there was a brain virus infecting men in Hollywood at that time.
this is so sad im literally crying rn you guys
A prominent activist with the anti-police extremist group "Stop Cop City" was arrested and charged last week in Georgia after he allegedly stole a vehicle, crashed into other vehicles, then ran from the scene, according to authorities.

Matthew V. Johnson, 33, of Atlanta, Georgia has been charged with theft by taking, reckless driving, and hit-and-run, jail records show.

Johnson is accused of stealing a Mercedes-Benz from Express Oil Change and Tire Engineers on Sept. 29. He then went on a rampage and crashed the stolen vehicle into multiple vehicles before running from the scene. Police were able to catch up to Johnson and took him into custody, according to WSB-TV.

Authorities say multiple people were injured by Johnson in the incident.

...

Traffic camera footage shows Johnson crashing into a white truck which barrel rolled multiple times before landing into oncoming traffic on the other side of the median.

Authorities say the driver of that vehicle was significantly injured but did not disclose the severity of the injuries.

Moments later, Johnson can be seen on video exiting the stolen vehicle and taking off running. He was arrested by police and transported to Grady Memorial Hospital before he was booked into jail.

Johnson is the executive director of Beloved Community Ministries, a local social justice nonprofit. He has been an outspoken critic of the creation of the Atlanta Public Safety Training Center, which gained notoriety when it became the target of Antifa and other anti-police extremists who have taken up violent measures to stop the facility from being built. The group refers to themselves as "Stop Cop City," or "Atlanta Forest Defenders."


The ADL, the Marxist censorship group masquerading as an anti-antisemitism group, has agreed to end its advertising blacklist against Twitter, probably due to the lawsuit Musk filed against it. I don't think these Soros-funded fascist groups want anyone seeing their emails and donor lists.
You have to keep your priorities straight.

Only 47% of all students meet English language standards in LA, and 33% meet math standards. That's ALL students in LA. For Black students the numbers are more dismal: 31% for English language standards, and 17% for math.
Advertisement

That's why it is so important that a week is dedicated to teaching about alphabet ideology.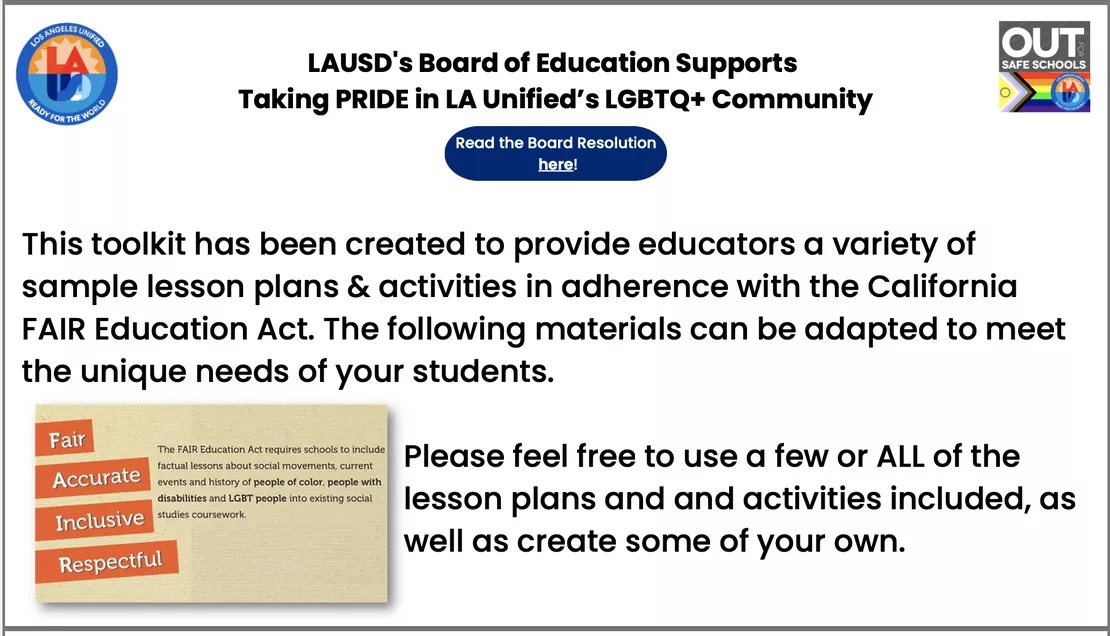 A Maine high school boy ranked 172nd in cross-country invented a new regimen which would greatly improve his ranking: he claimed he was a girl, and suddenly became the number four ranked "female" cross-country runner in the state.
Not bad, but he obviously should have done the Little Brian Stelter voice:

posted by Disinformation Expert Ace at
06:35 PM
|
Access Comments