« Gun Thread: October 1st Edition!
|
Main
|
Daily Tech News 2 October 2023 »
October 01, 2023
Sunday Overnight Open Thread (10/1/23)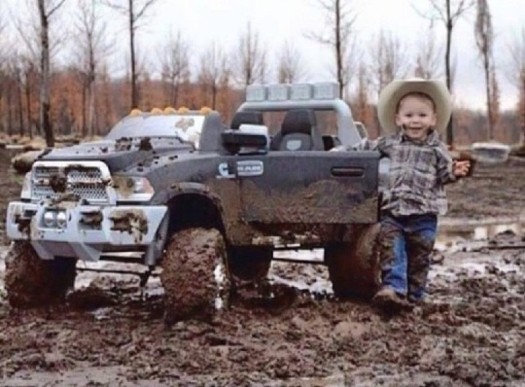 ***
The Quotes of The Day
Quote I

"I'm gonna f*cking kill you in Homestead. You f*cked with the wrong guy, motherf*cker." NASCAR driver Nick Sanchez
Quote II

"There has to be an adult in the room. I am going to govern, which is what's best for this country." Speaker of The House Kevin McCarthy (RINO-CA)
Govern? Oh please. While we are drowning in debt, being overwhelmed at the southern border and inflation is spiraling you want to govern and play footsie with the Dems. When the proverbial shit hits the fan, these grifters will be set up with their insider deals while us Common Men suffer. Fuck you Kev is not harsh enough.
***
The Comments of The Week
The world's greatest commenters are at the AoS. Let's take a look at those comments.


***
The Monologue of The Day

Oh well, Pat Condell video removed, again.
***

Pulling fire alarms? That's the stuff of immature kids. And elected officials. Judas Fvcking Priest, I'm so surprised it is a Democrat and part of "The Squad".

House Republicans have prepared a resolution seeking to expel radical Democrat Rep. Jamaal Bowman (D-NY) from Congress.

The move comes after the socialist congressman pulled a fire alarm to interrupt a vote in the House.

Bowman allegedly sabotaged the vote on a bill to avoid a government shutdown.

As lawmakers note, the act is a felony.

Rep. Nicole Malliotakis (R-NY) has authored the resolution seeking to expel Bowman.
***

Well if you strike the Speaker of The House, you must remove him.

TOPLINE Rep. Matt Gaetz (R-Fla.) told CNN on Sunday he will file a motion seeking to oust House Speaker Kevin McCarthy (R-Calif.) this week, after the GOP House leader used Democratic votes to pass a government funding bill that didn't meet Gaetz's demands for steep spending cuts—averting a shutdown with just hours to spare late Saturday.

Does he have the votes? Or is this a publicity stunt to increase his campaign coffers in an attempt to have some sa-weet grift?
More like Misanthropic Skeptic.
***
Shocking number of Americans say Europeans should STFU.

Shocking number of Europeans say you should only be able to fly 4 times in your life due to climate change

Climate activists across the globe are pushing restrictions on everything from gas stoves to cars
***

Years ago my first thought would have been, "Boy, people are stupid. Today, not so much.


When it comes to packing for a flight, some travelers are checking off an extra furry box on their carry-on checklist, and it's not their sherpa blanket!

While pets may seem odd on a packing list, fur buddies inside of travelers' carry-on luggage are more common than you may think, according to TSA officials.

"We noticed an uptick" of pets coming through the X-ray screening, said Lisa Farbstein, a TSA spokesperson, who urged travelers to remove their pets from their carry-ons and not send them through the X-ray conveyor belt, in a news release.

While TSA officials come across a variety of live animals, including fish, birds and other reptiles, dogs and cats are the most common seen, according to Farbstein.
***

Yes, you too can live in a democracy where you aren't allowed to vote.
***
Mark Dice discusses Brian Stelter...........Good clip.............
***
Yours truly is simply a giver. The ONT Is Always Looking Out For YouTM
SWEET DREAMS Four ways to help you wake up easier in the dark winter morning, according to sleep experts

WAKING up in the morning is hard enough at any time of the year, but it gets even trickier as the darker months roll around.

A cloudy and grey sky can make anyone want to stay in bed for a little longer… or all day.
***
The ONT Musical Interlude & Pumpkin Spice Emporium
&&&
***

The back seat driver is now the hood ornament. And our driver is tonight's: Genius Award Winner.

ST. LOUIS COUNTY, Mo. (KMOV) - A Vinita Park woman is charged with felony assault after allegedly driving away from an argument and traveling for several miles with her husband still on the hood of the car.

St. Louis County prosecutors on Friday charged 38-year-old Stephanie Boyd with first-degree domestic assault and resisting arrest by fleeing. The courts set bond at $100,000 cash only and she is to have no contact with the victim if released.

In a news release, prosecutors said a Berkley Police investigation showed on Sept. 28 Boyd and her husband got into an argument at their home in Vinita Park. She then allegedly got in the car to leave and drove off with her husband on the hood.
***

First it was the toilet. Then the light bulb. That went so well the ceiling fan was next on their list. Not content with those innocuous items the left says Let's fuck with your gas furnace.

Biden admin issues restrictions on gas furnaces in latest war on appliances

Biden administration boasted that the energy efficiency rules will curb residential energy use and carbon emissions
***

A risky rescue is: Tonight's Feel Good Story of The Day.

Newly released video footage from the Warren Police Department vividly portrays the gripping moment when officers valiantly rescued the child from the electrified hazard.

Upon arriving at the scene, the officers discovered the 8-year-old clinging to a perilous wire.

"He's still alive. He's breathing," officers can be heard saying in the video.

Without hesitation they sprang into action.
***

Tonight's ONT has been brought to you by Employment News.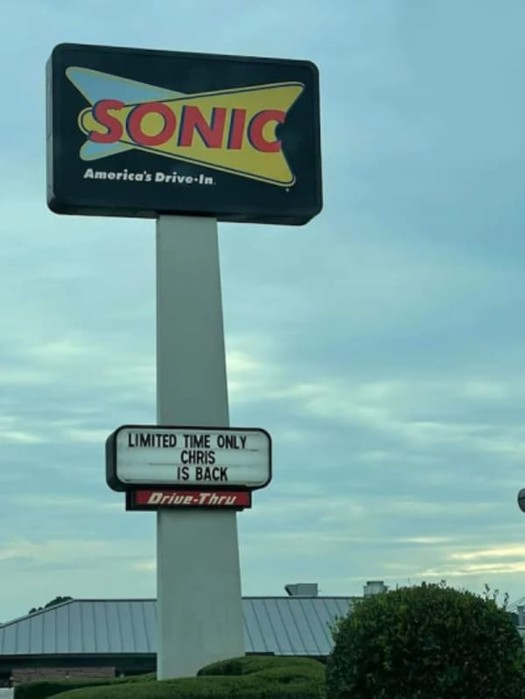 Notice: Posted with skepticism and permission by the Ace Media Empire & AceCorp, LLC. Fair warning: It is what it is. And it isn't what it isn't.

posted by Misanthropic Humanitarian at
10:00 PM
|
Access Comments